Let us understand what is music? Music is formally defined as the art of combining vocal and or instrumental sounds to create expressions. It is hard to define music but it is easy to give meaning to it. There are some who tried to define music.
According to Webster's ||: New Riverside University Dictionary, music is" the art of arranging tones in an orderly sequence so as to produce a unified and continuous composition". Music is a natural tool because it has no boundaries. Music is not limited to age. People of every age listen to music, tune.
Teens see music or songs as an outlet for their emotions, ideas, feelings, problems and many more. I too, as a teen rely on music as a source of relaxation and a past time activity especially when travelling, spending hours on the road or just when I feel like I need music to change my mood or think about things. Music is not only for teens but for adults and elderly alike. They just love to reminisce while listening to songs in their time. Everybody relates when it comes to music.
We just love listening to music when stressed and we need to relax, when we need to think, when we need to clear our minds even for just a bit, when we need to let go of that emotion or feeling and we use music as an outlet. When words aren't enough to say what we need to say, sometimes a song is the perfect thing to say.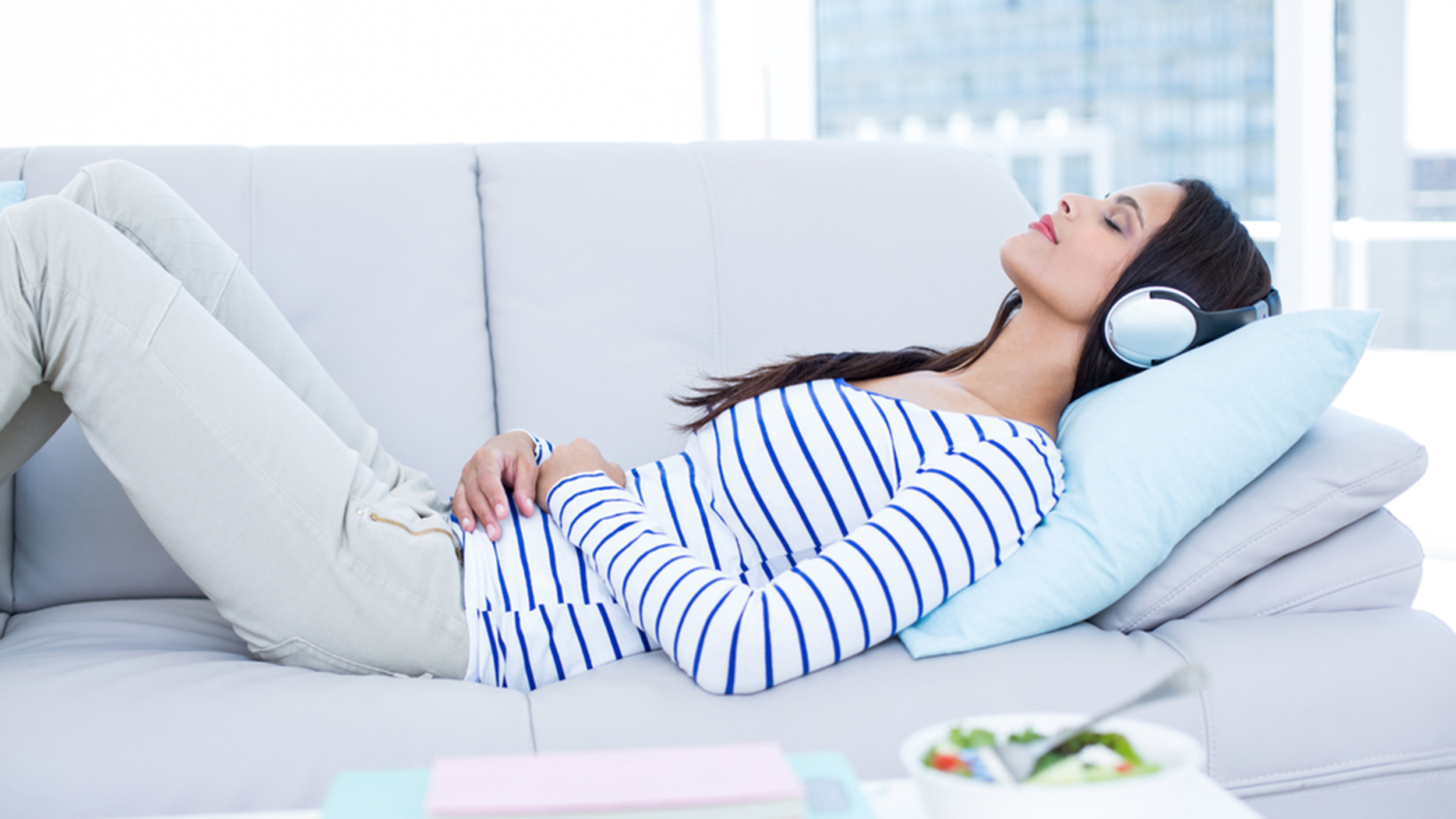 "Where words leave off, music begins."

– Heinrich Heine
Why is music so powerful? Music is a language of emotion in that it can represent different feelings and barge into the soul with no boundaries or limitations. People are always challenged by the fact that "no one understands them" or know how they "really feel", so they turn to music. Music also has the capacity to imitate emotions.
It's music power to communicate emotions, moods, or effective mental states that seem beneficial to our quality of life. Whether attending a concert, listening to the radio, or singing in the shower, there's something about music that can fill us with emotion, from joy to sadness.
What purpose does music serve? Why is music so effective?
Music serves the purpose of self-expression one's self to ourselves and others. For some, it helps in connecting with their deeper self. While for some, it is just another means of enjoyment. the level of engagement depends upon the degree of involvement and strength of your emotions being conveyed by the music.
For example, when you are happy, you can probably just appreciate a sad song's lyrics and how well the song has been sung. But when you can relate to the song depending upon the situation you are going through; you may find solace in that song and may want to listen to it again and again.
Sometimes music heals you, sometimes it brings out old memories and pain. But most of the times, it has a positive effect on the personality. Its effect can be channelled properly to modulate your emotions.
Emotion in music is all about what we expect.
Music speaks what cannot be expressed soothes the mind and gives it rest heals the heart and makes it whole flows from heaven to the soul.
What are the effects of music?
Music has many great effects. In fact, music is even beneficial to a person's health and mood. Studies have shown that people who listen to music regularly score higher on intelligence tests than people who do not. This is because they can retain certain genres can increase generosity. Even plants and babies can benefit from listening to music. slow and calm music can heighten a cow's milk production. Music heightens activity in the nucleus accumbens, which can release dopamine into the brain and can sometimes accompany a chill during the peak of a song. Music can also help people with brain injuries to recall personal memories.
Why Does Music Make Us Feel Good?
In 2001, neuroscientists Anne Blood and Robert Zatorre at McGill University in Montreal provided an answer, using magnetic resonance imaging they showed that people listening to pleasurable music had activated brain regions called the limbic and paralimbic areas, which are connected to euphoric reward responses, like those we experience from sex, good food and addictive drugs. Those rewards come from a gush of a neurotransmitter called dopamine.
According to a survey, about 91% of people love music, 1% don't like music, 2% of people love music but sometimes, and 6% people love music and most of the time.
" Music is a higher revelation than all wisdom and philosophy"

Ludwig Van Beethoven
z
Teens see or songs as an outlet for their emotions, ideas, feelings, problems and many more. I too, as a teen relies on as a source of relaxation and a past time activity especially when travelling, spending hours on the road or just when I feel like I need to change my mood or think about things and stuff. is not only for teens but for adults and elderly alike. They just love to reminisce while listening to songs in their time. Everybody relates when it comes to
Teens see or songs as an outlet for their emotions, ideas, feelings, problems and many more. I too, as a teen relies on as a source of relaxation and a past time activity especially when travelling, spending hours on the road or just when I feel like I need to change my mood or think about things and stuff. is not only for teens but for adults and elderly alike. They just love to reminisce while listening to songs in their time. Everybody relates when it comes to
Teens see or songs as an outlet for their emotions, ideas, feelings, problems and many more. I too, as a teen relies on as a source of relaxation and a past time activity especially when travelling, spending hours on the road or just when I feel like I need to change my mood or think about things and stuff. is not only for teens but for adults and elderly alike. They just love to reminisce while listening to songs in their time. Everybody relates when it comes to
Teens see or songs as an outlet for their emotions, ideas, feelings, problems and many more. I too, as a teen relies on as a source of relaxation and a past time activity especially when travelling, spending hours on the road or just when I feel like I need to change my mood or think about things and stuff. is not only for teens but for adults and elderly alike. They just love to reminisce while listening to songs in their time. Everybody relates when it comes to
Teens see or songs as an outlet for their emotions, ideas, feelings, problems and many more. I too, as a teen relies on as a source of relaxation and a past time activity especially when travelling, spending hours on the road or just when I feel like I need to change my mood or think about things and stuff. is not only for teens but for adults and elderly alike. They just love to reminisce while listening to songs in their time. Everybody relates when it comes to
Teens see or songs as an outlet for their emotions, ideas, feelings, problems and many more. I too, as a teen relies on as a source of relaxation and a past time activity especially when travelling, spending hours on the road or just when I feel like I need to change my mood or think about things and stuff. is not only for teens but for adults and elderly alike. They just love to reminisce while listening to songs in their time. Everybody relates when it comes to
Teens see or songs as an outlet for their emotions, ideas, feelings, problems and many more. I too, as a teen relies on as a source of relaxation and a past time activity especially when travelling, spending hours on the road or just when I feel like I need to change my mood or think about things and stuff. is not only for teens but for adults and elderly alike. They just love to reminisce while listening to songs in their time. Everybody relates when it comes to
Teens see or songs as an outlet for their emotions, ideas, feelings, problems and many more. I too, as a teen relies on as a source of relaxation and a past time activity especially when travelling, spending hours on the road or just when I feel like I need to change my mood or think about things and stuff. is not only for teens but for adults and elderly alike. They just love to reminisce while listening to songs in their time. Everybody relates when it comes to
Teens see or songs as an outlet for their emotions, ideas, feelings, problems and many more. I too, as a teen relies on as a source of relaxation and a past time activity especially when travelling, spending hours on the road or just when I feel like I need to change my mood or think about things and stuff. is not only for teens but for adults and elderly alike. They just love to reminisce while listening to songs in their time. Everybody relates when it comes to
Teens see or songs as an outlet for their emotions, ideas, feelings, problems and many more. I too, as a teen relies on as a source of relaxation and a past time activity especially when travelling, spending hours on the road or just when I feel like I need to change my mood or think about things and stuff. is not only for teens but for adults and elderly alike. They just love to reminisce while listening to songs in their time. Everybody relates when it comes to
Teens see or songs as an outlet for their emotions, ideas, feelings, problems and many more. I too, as a teen relies on as a source of relaxation and a past time activity especially when travelling, spending hours on the road or just when I feel like I need to change my mood or think about things and stuff. is not only for teens but for adults and elderly alike. They just love to reminisce while listening to songs in their time. Everybody relates when it comes to
Teens see or songs as an outlet for their emotions, ideas, feelings, problems and many more. I too, as a teen relies on as a source of relaxation and a past time activity especially when travelling, spending hours on the road or just when I feel like I need to change my mood or think about things and stuff. is not only for teens but for adults and elderly alike. They just love to reminisce while listening to songs in their time. Everybody relates when it comes to
Teens see or songs as an outlet for their emotions, ideas, feelings, problems and many more. I too, as a teen relies on as a source of relaxation and a past time activity especially when travelling, spending hours on the road or just when I feel like I need to change my mood or think about things and stuff. is not only for teens but for adults and elderly alike. They just love to reminisce while listening to songs in their time. Everybody relates when it comes to
Teens see or songs as an outlet for their emotions, ideas, feelings, problems and many more. I too, as a teen relies on as a source of relaxation and a past time activity especially when travelling, spending hours on the road or just when I feel like I need to change my mood or think about things and stuff. is not only for teens but for adults and elderly alike. They just love to reminisce while listening to songs in their time. Everybody relates when it comes to
Teens see or songs as an outlet for their emotions, ideas, feelings, problems and many more. I too, as a teen relies on as a source of relaxation and a past time activity especially when travelling, spending hours on the road or just when I feel like I need to change my mood or think about things and stuff. is not only for teens but for adults and elderly alike. They just love to reminisce while listening to songs in their time. Everybody relates when it comes to
Teens see or songs as an outlet for their emotions, ideas, feelings, problems and many more. I too, as a teen relies on as a source of relaxation and a past time activity especially when travelling, spending hours on the road or just when I feel like I need to change my mood or think about things and stuff. is not only for teens but for adults and elderly alike. They just love to reminisce while listening to songs in their time. Everybody relates when it comes to
Teens see or songs as an outlet for their emotions, ideas, feelings, problems and many more. I too, as a teen relies on as a source of relaxation and a past time activity especially when travelling, spending hours on the road or just when I feel like I need to change my mood or think about things and stuff. is not only for teens but for adults and elderly alike. They just love to reminisce while listening to songs in their time. Everybody relates when it comes to
Teens see or songs as an outlet for their emotions, ideas, feelings, problems and many more. I too, as a teen relies on as a source of relaxation and a past time activity especially when travelling, spending hours on the road or just when I feel like I need to change my mood or think about things and stuff. is not only for teens but for adults and elderly alike. They just love to reminisce while listening to songs in their time. Everybody relates when it comes to
Teens see or songs as an outlet for their emotions, ideas, feelings, problems and many more. I too, as a teen relies on as a source of relaxation and a past time activity especially when travelling, spending hours on the road or just when I feel like I need to change my mood or think about things and stuff. is not only for teens but for adults and elderly alike. They just love to reminisce while listening to songs in their time. Everybody relates when it comes to
Teens see or songs as an outlet for their emotions, ideas, feelings, problems and many more. I too, as a teen relies on as a source of relaxation and a past time activity especially when travelling, spending hours on the road or just when I feel like I need to change my mood or think about things and stuff. is not only for teens but for adults and elderly alike. They just love to reminisce while listening to songs in their time. Everybody relates when it comes to