Sleepless nights, daydreaming impossible situations, overthinking the little things. Why does our mind indulge in all these, stress out when we want to be calm.
Dear Mind,
We know each other well, don't we? I listen to you pretty much all the time. First of all, you are amazing. Thank you, but I'm not gonna lie, you can be loud and turbulent at times. No, you actually are loud and turbulent most of the time. I thought it's time to hush you. Well, at least try to. I am going to close all those million tabs that you randomly pop up. Please stop replaying that conversation at the party that happened weeks ago. Allow me to take a moment of peace and silence.
Tired of Overthinking
I can't help but think too much, and you know what, I am tired of it. You know the struggle is real. You are aware of all my fruitless attempts to shut it off. All those sleepless nights that I have spent snuggling under a blanket, rewinding the awkward and embarrassing moments of the day or perhaps my whole life. Please stay quiet for some time. Stop striking me with memories from the past while I'm trying to focus on something. You construct mazes that is so difficult to escape. But you should help me breakout. Instead you bombard me with more complications. You make me lose myself in the pursuit.
I love all the illusions that you create. Be it the impractical future or situations that are highly unlikely to happen. But, please for once let me stay in the reality. Stop presenting me with possibilities when I am trapped with nothing but uncertainty and fear
Taking Care of My Mind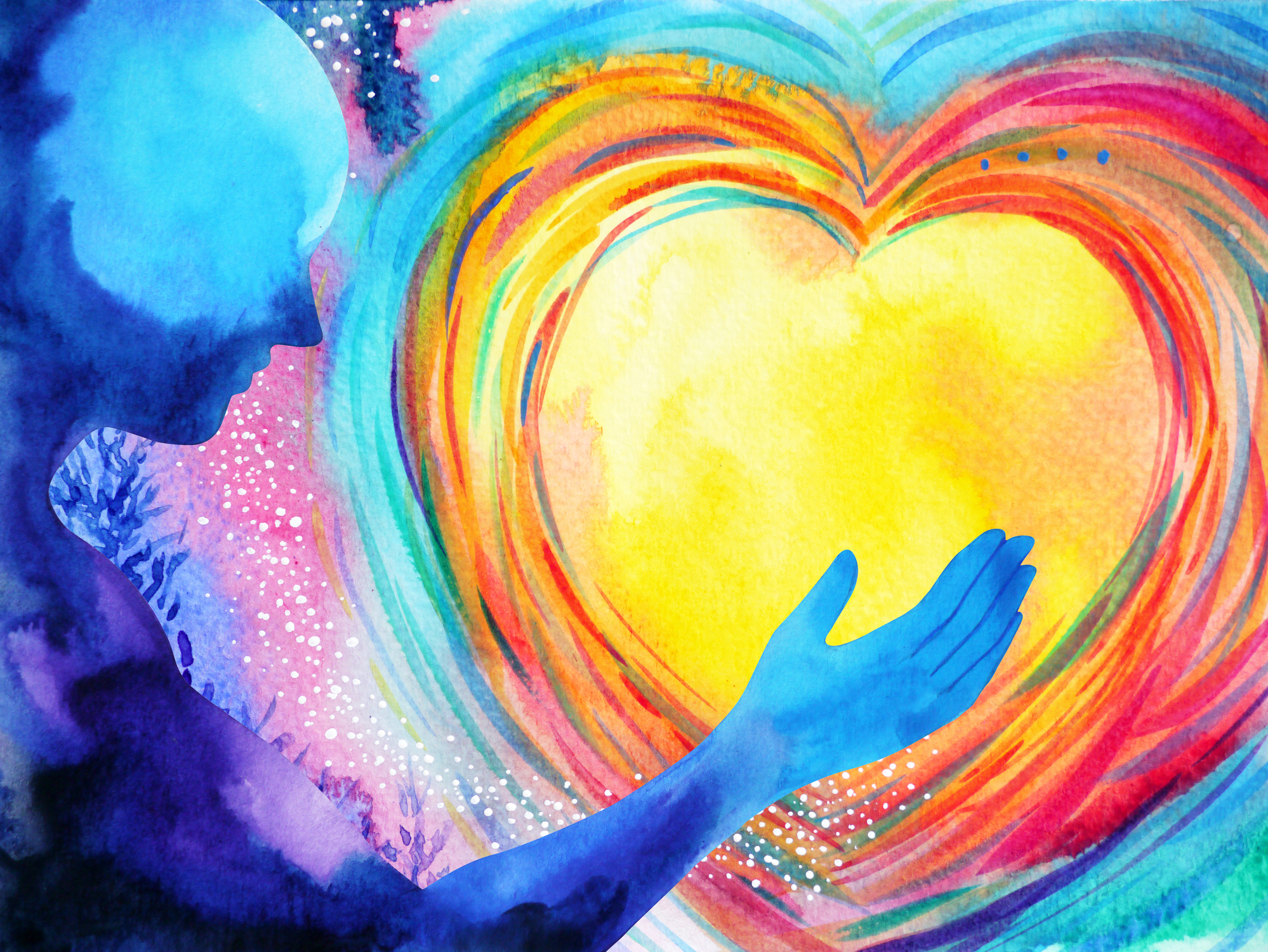 I know I need to take better care of you. You might have disputes with the heart, but at the end of the day, I need you both. We are all humans trying to declutter the mess you make and stitch together the broken heart. It will take time. But, I need your assistance.
I know I am asking a lot from you. But bear with me. It's a long journey of trying and failing. There will be days of dejection. Don't lose yourself and make me lose. Hold on. Let's see where we reach. We don't even talk anymore, do we?
At last, I promise to be more kind to you. You are after all a part of me.
Shreya G.A.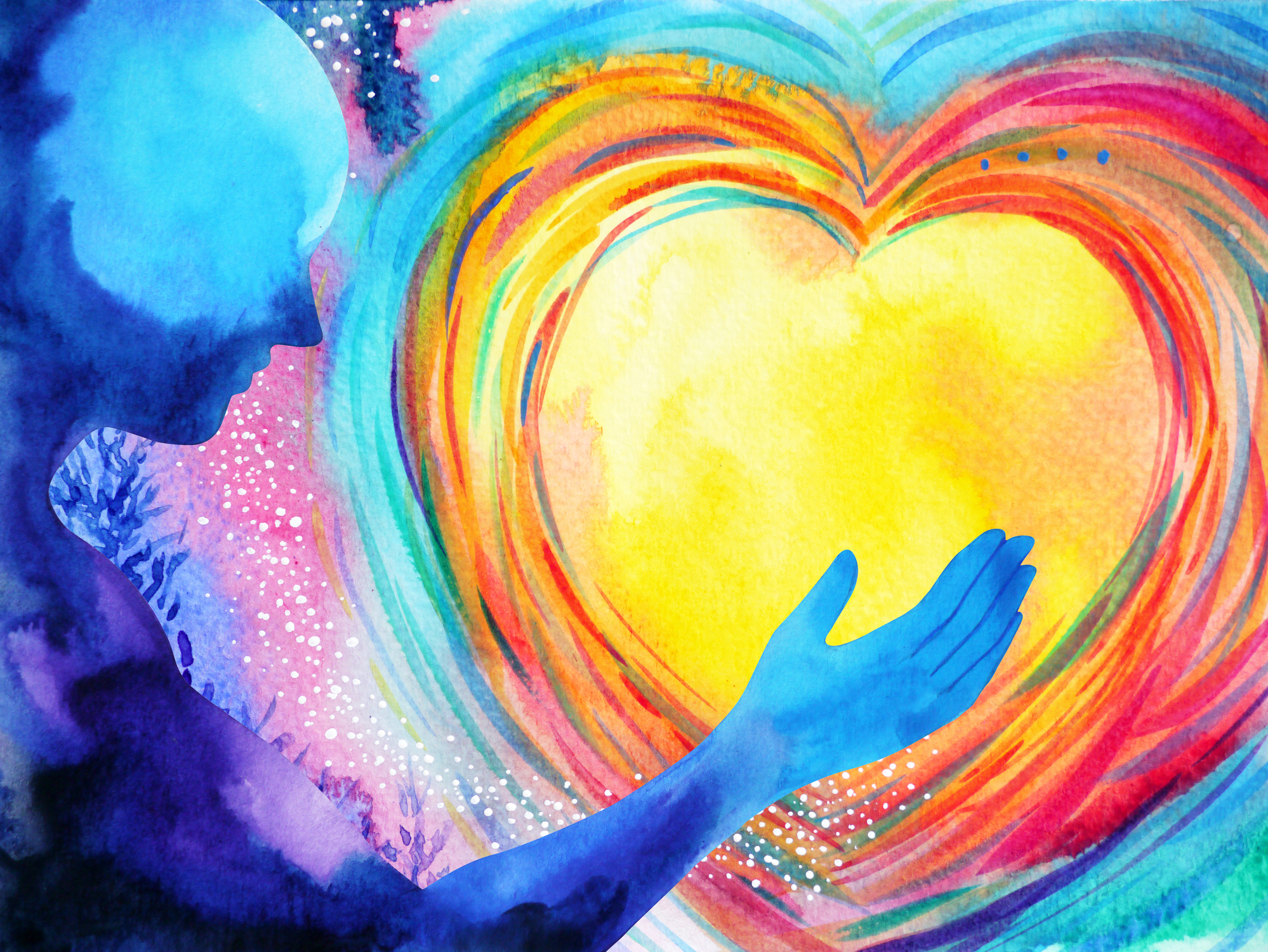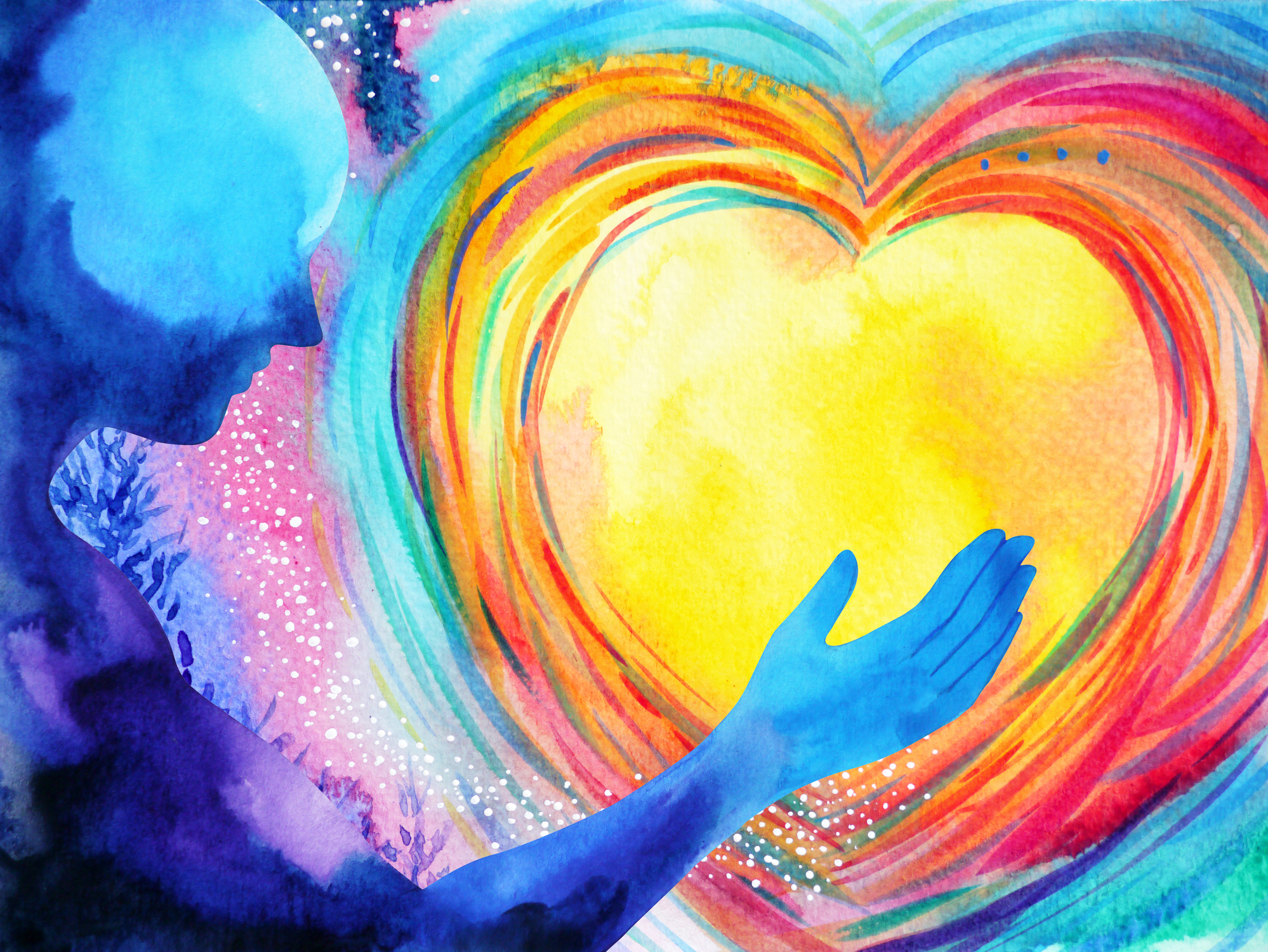 We know each other well, don't we? I listen to you pretty much all the time. First of all, you are amazing. Thank you, but I'm not gonna lie, you can be loud and turbulent at times. No, you actually are loud and turbulent most of the time. I thought it's time to hush you. Well, at least try to. I am going to close all those million tabs that you randomly pop up. Please stop replaying that conversation at the party that happened weeks ago. Allow me to take a moment of peace and silence. mind
We know each other well, don't we? I listen to you pretty much all the time. First of all, you are amazing. Thank you, but I'm not gonna lie, you can be loud and turbulent at times. No, you actually are loud and turbulent most of the time. I thought it's time to hush you. Well, at least try to. I am going to close all those million tabs that you randomly pop up. Please stop replaying that conversation at the party that happened weeks ago. Allow me to take a moment of peace and silence. mind
We know each other well, don't we? I listen to you pretty much all the time. First of all, you are amazing. Thank you, but I'm not gonna lie, you can be loud and turbulent at times. No, you actually are loud and turbulent most of the time. I thought it's time to hush you. Well, at least try to. I am going to close all those million tabs that you randomly pop up. Please stop replaying that conversation at the party that happened weeks ago. Allow me to take a moment of peace and silence. mind
We know each other well, don't we? I listen to you pretty much all the time. First of all, you are amazing. Thank you, but I'm not gonna lie, you can be loud and turbulent at times. No, you actually are loud and turbulent most of the time. I thought it's time to hush you. Well, at least try to. I am going to close all those million tabs that you randomly pop up. Please stop replaying that conversation at the party that happened weeks ago. Allow me to take a moment of peace and silence. mind
We know each other well, don't we? I listen to you pretty much all the time. First of all, you are amazing. Thank you, but I'm not gonna lie, you can be loud and turbulent at times. No, you actually are loud and turbulent most of the time. I thought it's time to hush you. Well, at least try to. I am going to close all those million tabs that you randomly pop up. Please stop replaying that conversation at the party that happened weeks ago. Allow me to take a moment of peace and silence. mind
We know each other well, don't we? I listen to you pretty much all the time. First of all, you are amazing. Thank you, but I'm not gonna lie, you can be loud and turbulent at times. No, you actually are loud and turbulent most of the time. I thought it's time to hush you. Well, at least try to. I am going to close all those million tabs that you randomly pop up. Please stop replaying that conversation at the party that happened weeks ago. Allow me to take a moment of peace and silence. mind
We know each other well, don't we? I listen to you pretty much all the time. First of all, you are amazing. Thank you, but I'm not gonna lie, you can be loud and turbulent at times. No, you actually are loud and turbulent most of the time. I thought it's time to hush you. Well, at least try to. I am going to close all those million tabs that you randomly pop up. Please stop replaying that conversation at the party that happened weeks ago. Allow me to take a moment of peace and silence. mind
We know each other well, don't we? I listen to you pretty much all the time. First of all, you are amazing. Thank you, but I'm not gonna lie, you can be loud and turbulent at times. No, you actually are loud and turbulent most of the time. I thought it's time to hush you. Well, at least try to. I am going to close all those million tabs that you randomly pop up. Please stop replaying that conversation at the party that happened weeks ago. Allow me to take a moment of peace and silence. mind
We know each other well, don't we? I listen to you pretty much all the time. First of all, you are amazing. Thank you, but I'm not gonna lie, you can be loud and turbulent at times. No, you actually are loud and turbulent most of the time. I thought it's time to hush you. Well, at least try to. I am going to close all those million tabs that you randomly pop up. Please stop replaying that conversation at the party that happened weeks ago. Allow me to take a moment of peace and silence. mind
We know each other well, don't we? I listen to you pretty much all the time. First of all, you are amazing. Thank you, but I'm not gonna lie, you can be loud and turbulent at times. No, you actually are loud and turbulent most of the time. I thought it's time to hush you. Well, at least try to. I am going to close all those million tabs that you randomly pop up. Please stop replaying that conversation at the party that happened weeks ago. Allow me to take a moment of peace and silence. mind
We know each other well, don't we? I listen to you pretty much all the time. First of all, you are amazing. Thank you, but I'm not gonna lie, you can be loud and turbulent at times. No, you actually are loud and turbulent most of the time. I thought it's time to hush you. Well, at least try to. I am going to close all those million tabs that you randomly pop up. Please stop replaying that conversation at the party that happened weeks ago. Allow me to take a moment of peace and silence. mind
We know each other well, don't we? I listen to you pretty much all the time. First of all, you are amazing. Thank you, but I'm not gonna lie, you can be loud and turbulent at times. No, you actually are loud and turbulent most of the time. I thought it's time to hush you. Well, at least try to. I am going to close all those million tabs that you randomly pop up. Please stop replaying that conversation at the party that happened weeks ago. Allow me to take a moment of peace and silence. mind
We know each other well, don't we? I listen to you pretty much all the time. First of all, you are amazing. Thank you, but I'm not gonna lie, you can be loud and turbulent at times. No, you actually are loud and turbulent most of the time. I thought it's time to hush you. Well, at least try to. I am going to close all those million tabs that you randomly pop up. Please stop replaying that conversation at the party that happened weeks ago. Allow me to take a moment of peace and silence. mind
We know each other well, don't we? I listen to you pretty much all the time. First of all, you are amazing. Thank you, but I'm not gonna lie, you can be loud and turbulent at times. No, you actually are loud and turbulent most of the time. I thought it's time to hush you. Well, at least try to. I am going to close all those million tabs that you randomly pop up. Please stop replaying that conversation at the party that happened weeks ago. Allow me to take a moment of peace and silence. mind
We know each other well, don't we? I listen to you pretty much all the time. First of all, you are amazing. Thank you, but I'm not gonna lie, you can be loud and turbulent at times. No, you actually are loud and turbulent most of the time. I thought it's time to hush you. Well, at least try to. I am going to close all those million tabs that you randomly pop up. Please stop replaying that conversation at the party that happened weeks ago. Allow me to take a moment of peace and silence. mind
We know each other well, don't we? I listen to you pretty much all the time. First of all, you are amazing. Thank you, but I'm not gonna lie, you can be loud and turbulent at times. No, you actually are loud and turbulent most of the time. I thought it's time to hush you. Well, at least try to. I am going to close all those million tabs that you randomly pop up. Please stop replaying that conversation at the party that happened weeks ago. Allow me to take a moment of peace and silence. mind
We know each other well, don't we? I listen to you pretty much all the time. First of all, you are amazing. Thank you, but I'm not gonna lie, you can be loud and turbulent at times. No, you actually are loud and turbulent most of the time. I thought it's time to hush you. Well, at least try to. I am going to close all those million tabs that you randomly pop up. Please stop replaying that conversation at the party that happened weeks ago. Allow me to take a moment of peace and silence. mind
We know each other well, don't we? I listen to you pretty much all the time. First of all, you are amazing. Thank you, but I'm not gonna lie, you can be loud and turbulent at times. No, you actually are loud and turbulent most of the time. I thought it's time to hush you. Well, at least try to. I am going to close all those million tabs that you randomly pop up. Please stop replaying that conversation at the party that happened weeks ago. Allow me to take a moment of peace and silence. mind
We know each other well, don't we? I listen to you pretty much all the time. First of all, you are amazing. Thank you, but I'm not gonna lie, you can be loud and turbulent at times. No, you actually are loud and turbulent most of the time. I thought it's time to hush you. Well, at least try to. I am going to close all those million tabs that you randomly pop up. Please stop replaying that conversation at the party that happened weeks ago. Allow me to take a moment of peace and silence. mind
We know each other well, don't we? I listen to you pretty much all the time. First of all, you are amazing. Thank you, but I'm not gonna lie, you can be loud and turbulent at times. No, you actually are loud and turbulent most of the time. I thought it's time to hush you. Well, at least try to. I am going to close all those million tabs that you randomly pop up. Please stop replaying that conversation at the party that happened weeks ago. Allow me to take a moment of peace and silence. mind
We know each other well, don't we? I listen to you pretty much all the time. First of all, you are amazing. Thank you, but I'm not gonna lie, you can be loud and turbulent at times. No, you actually are loud and turbulent most of the time. I thought it's time to hush you. Well, at least try to. I am going to close all those million tabs that you randomly pop up. Please stop replaying that conversation at the party that happened weeks ago. Allow me to take a moment of peace and silence. mind
We know each other well, don't we? I listen to you pretty much all the time. First of all, you are amazing. Thank you, but I'm not gonna lie, you can be loud and turbulent at times. No, you actually are loud and turbulent most of the time. I thought it's time to hush you. Well, at least try to. I am going to close all those million tabs that you randomly pop up. Please stop replaying that conversation at the party that happened weeks ago. Allow me to take a moment of peace and silence. mind