As we enter the new year, we may want to forget the year from our memories but we should not forget the lessons we have learnt from the 2020 blunder.
A Poem: The 2020 Blunder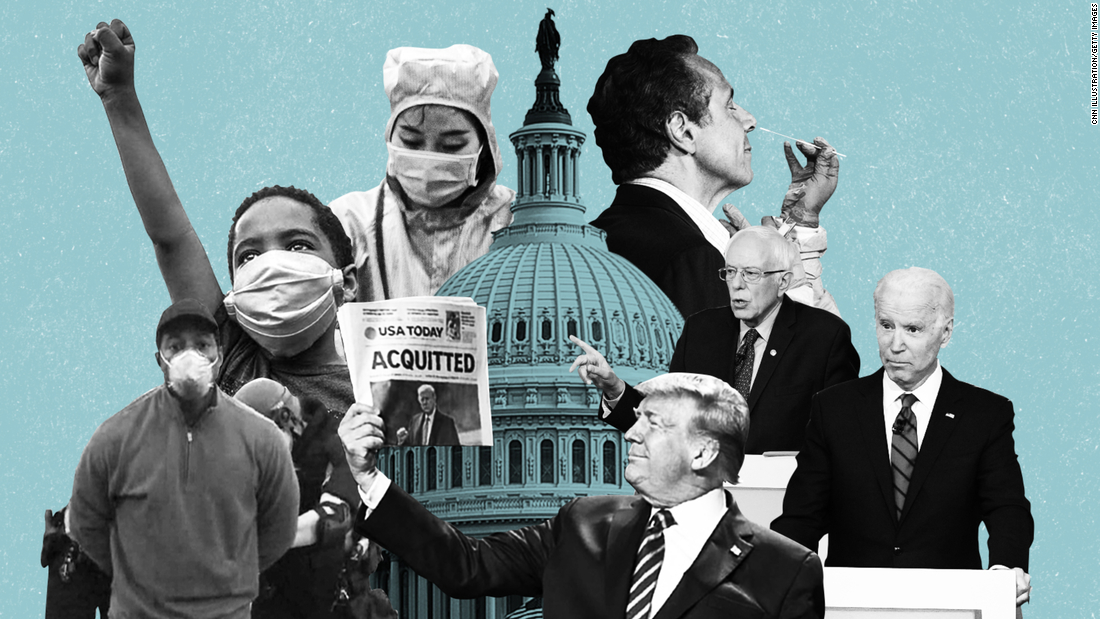 Began the year
With a dancing number
What a fancy number
But who knew it would feel
Like a secret chamber.
Embraced with open minds and souls
But who knew it would have wiped a few souls.
Burning wounds of poverty and hunger
Even the supremacy felt like it was a bummer.
While some struggled to stay at home
Others struggled to find a home.
The state said health is wealth
But some didn't have the wealth to keep up with health.
It would definitely go down in history
That it made humankind rewrite their story.
Erasing this year from our memory
Would not be claimed as a victory
Because the graves were chasmic
And the change was drastic
What we must recognize
Is the selfless sacrifice
Of the people who kept us safe
Keeping their lives at stake.
So let us all embrace the new year
And not omit the previous year
Because it has taught us a lot we can't neglect.
Read more Poems at The Teen Pop Magazine.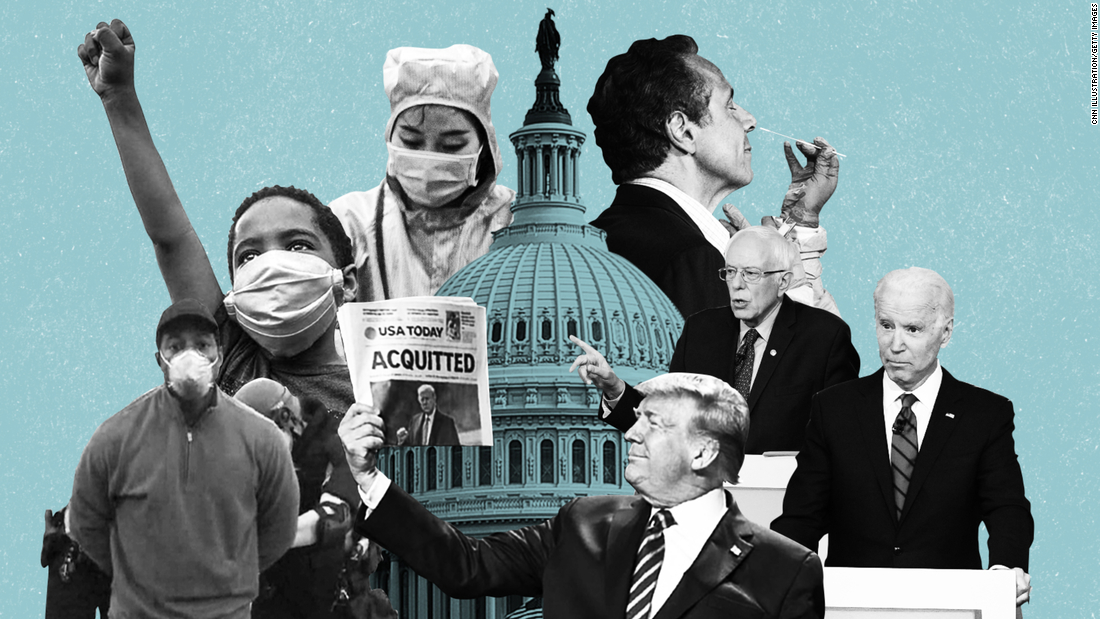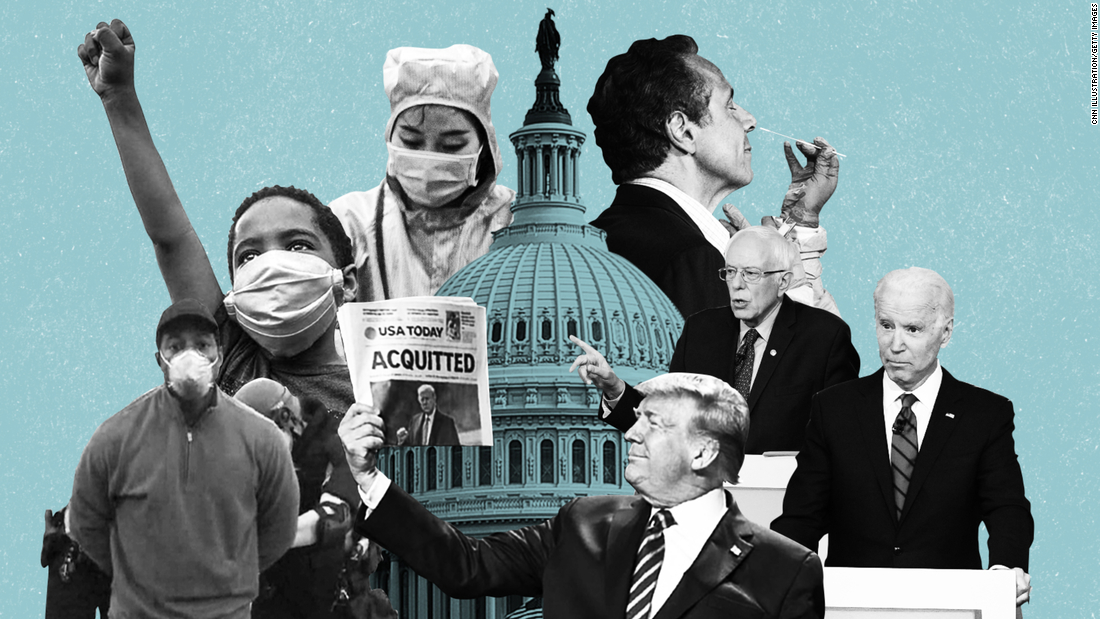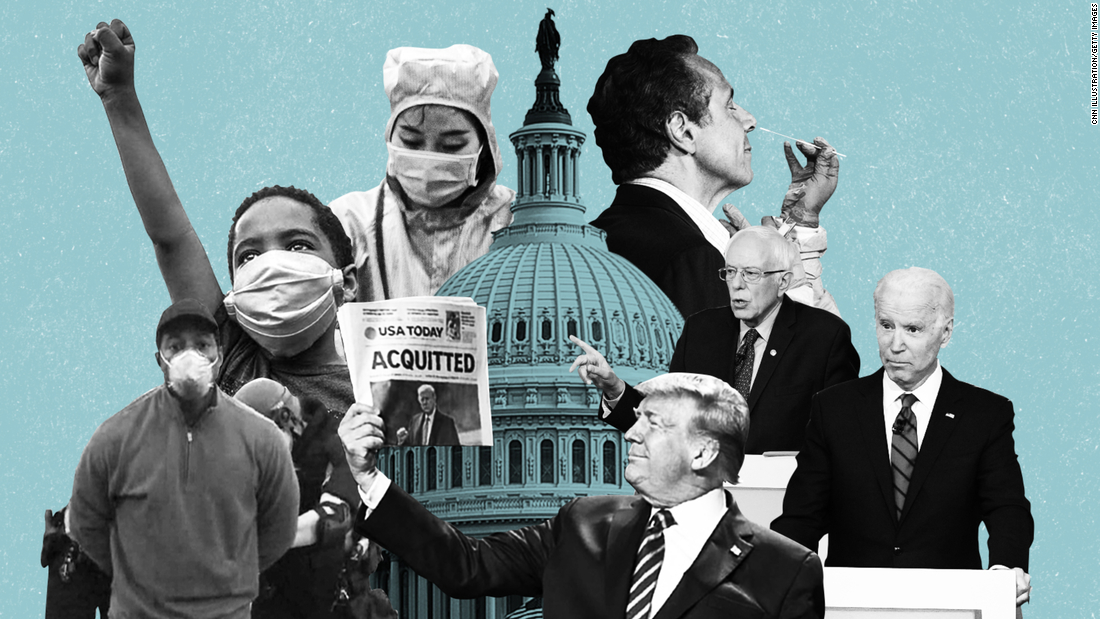 Embraced with open minds and souls, But who knew it would have wiped a few souls.
Burning wounds of poverty and hunger, Even the supremacy felt like it was a bummer.
While some struggled to stay at home, Others struggled to find a home. The state said health is wealth, But some didn't have the wealth to keep up with health. It would definitely go down in history That it made humankind rewrite their story. Blunder
Embraced with open minds and souls, But who knew it would have wiped a few souls.
Burning wounds of poverty and hunger, Even the supremacy felt like it was a bummer.
While some struggled to stay at home, Others struggled to find a home. The state said health is wealth, But some didn't have the wealth to keep up with health. It would definitely go down in history That it made humankind rewrite their story. Blunder
Embraced with open minds and souls, But who knew it would have wiped a few souls.
Burning wounds of poverty and hunger, Even the supremacy felt like it was a bummer.
While some struggled to stay at home, Others struggled to find a home. The state said health is wealth, But some didn't have the wealth to keep up with health. It would definitely go down in history That it made humankind rewrite their story. Blunder
Embraced with open minds and souls, But who knew it would have wiped a few souls.
Burning wounds of poverty and hunger, Even the supremacy felt like it was a bummer.
While some struggled to stay at home, Others struggled to find a home. The state said health is wealth, But some didn't have the wealth to keep up with health. It would definitely go down in history That it made humankind rewrite their story. Blunder
Embraced with open minds and souls, But who knew it would have wiped a few souls.
Burning wounds of poverty and hunger, Even the supremacy felt like it was a bummer.
While some struggled to stay at home, Others struggled to find a home. The state said health is wealth, But some didn't have the wealth to keep up with health. It would definitely go down in history That it made humankind rewrite their story. Blunder
Embraced with open minds and souls, But who knew it would have wiped a few souls.
Burning wounds of poverty and hunger, Even the supremacy felt like it was a bummer.
While some struggled to stay at home, Others struggled to find a home. The state said health is wealth, But some didn't have the wealth to keep up with health. It would definitely go down in history That it made humankind rewrite their story. Blunder
Embraced with open minds and souls, But who knew it would have wiped a few souls.
Burning wounds of poverty and hunger, Even the supremacy felt like it was a bummer.
While some struggled to stay at home, Others struggled to find a home. The state said health is wealth, But some didn't have the wealth to keep up with health. It would definitely go down in history That it made humankind rewrite their story. Blunder
Embraced with open minds and souls, But who knew it would have wiped a few souls.
Burning wounds of poverty and hunger, Even the supremacy felt like it was a bummer.
While some struggled to stay at home, Others struggled to find a home. The state said health is wealth, But some didn't have the wealth to keep up with health. It would definitely go down in history That it made humankind rewrite their story. Blunder
Embraced with open minds and souls, But who knew it would have wiped a few souls.
Burning wounds of poverty and hunger, Even the supremacy felt like it was a bummer.
While some struggled to stay at home, Others struggled to find a home. The state said health is wealth, But some didn't have the wealth to keep up with health. It would definitely go down in history That it made humankind rewrite their story. Blunder
Embraced with open minds and souls, But who knew it would have wiped a few souls.
Burning wounds of poverty and hunger, Even the supremacy felt like it was a bummer.
While some struggled to stay at home, Others struggled to find a home. The state said health is wealth, But some didn't have the wealth to keep up with health. It would definitely go down in history That it made humankind rewrite their story. Blunder
Embraced with open minds and souls, But who knew it would have wiped a few souls.
Burning wounds of poverty and hunger, Even the supremacy felt like it was a bummer.
While some struggled to stay at home, Others struggled to find a home. The state said health is wealth, But some didn't have the wealth to keep up with health. It would definitely go down in history That it made humankind rewrite their story. Blunder
Embraced with open minds and souls, But who knew it would have wiped a few souls.
Burning wounds of poverty and hunger, Even the supremacy felt like it was a bummer.
While some struggled to stay at home, Others struggled to find a home. The state said health is wealth, But some didn't have the wealth to keep up with health. It would definitely go down in history That it made humankind rewrite their story. Blunder
Embraced with open minds and souls, But who knew it would have wiped a few souls.
Burning wounds of poverty and hunger, Even the supremacy felt like it was a bummer.
While some struggled to stay at home, Others struggled to find a home. The state said health is wealth, But some didn't have the wealth to keep up with health. It would definitely go down in history That it made humankind rewrite their story. Blunder
Embraced with open minds and souls, But who knew it would have wiped a few souls.
Burning wounds of poverty and hunger, Even the supremacy felt like it was a bummer.
While some struggled to stay at home, Others struggled to find a home. The state said health is wealth, But some didn't have the wealth to keep up with health. It would definitely go down in history That it made humankind rewrite their story. Blunder
Embraced with open minds and souls, But who knew it would have wiped a few souls.
Burning wounds of poverty and hunger, Even the supremacy felt like it was a bummer.
While some struggled to stay at home, Others struggled to find a home. The state said health is wealth, But some didn't have the wealth to keep up with health. It would definitely go down in history That it made humankind rewrite their story. Blunder
Embraced with open minds and souls, But who knew it would have wiped a few souls.
Burning wounds of poverty and hunger, Even the supremacy felt like it was a bummer.
While some struggled to stay at home, Others struggled to find a home. The state said health is wealth, But some didn't have the wealth to keep up with health. It would definitely go down in history That it made humankind rewrite their story. Blunder
Embraced with open minds and souls, But who knew it would have wiped a few souls.
Burning wounds of poverty and hunger, Even the supremacy felt like it was a bummer.
While some struggled to stay at home, Others struggled to find a home. The state said health is wealth, But some didn't have the wealth to keep up with health. It would definitely go down in history That it made humankind rewrite their story. Blunder
Embraced with open minds and souls, But who knew it would have wiped a few souls.
Burning wounds of poverty and hunger, Even the supremacy felt like it was a bummer.
While some struggled to stay at home, Others struggled to find a home. The state said health is wealth, But some didn't have the wealth to keep up with health. It would definitely go down in history That it made humankind rewrite their story. Blunder
Embraced with open minds and souls, But who knew it would have wiped a few souls.
Burning wounds of poverty and hunger, Even the supremacy felt like it was a bummer.
While some struggled to stay at home, Others struggled to find a home. The state said health is wealth, But some didn't have the wealth to keep up with health. It would definitely go down in history That it made humankind rewrite their story. Blunder
Embraced with open minds and souls, But who knew it would have wiped a few souls.
Burning wounds of poverty and hunger, Even the supremacy felt like it was a bummer.
While some struggled to stay at home, Others struggled to find a home. The state said health is wealth, But some didn't have the wealth to keep up with health. It would definitely go down in history That it made humankind rewrite their story. Blunder
Embraced with open minds and souls, But who knew it would have wiped a few souls.
Burning wounds of poverty and hunger, Even the supremacy felt like it was a bummer.
While some struggled to stay at home, Others struggled to find a home. The state said health is wealth, But some didn't have the wealth to keep up with health. It would definitely go down in history That it made humankind rewrite their story. Blunder
Embraced with open minds and souls, But who knew it would have wiped a few souls.
Burning wounds of poverty and hunger, Even the supremacy felt like it was a bummer.
While some struggled to stay at home, Others struggled to find a home. The state said health is wealth, But some didn't have the wealth to keep up with health. It would definitely go down in history That it made humankind rewrite their story. Blunder
Embraced with open minds and souls, But who knew it would have wiped a few souls.
Burning wounds of poverty and hunger, Even the supremacy felt like it was a bummer.
While some struggled to stay at home, Others struggled to find a home. The state said health is wealth, But some didn't have the wealth to keep up with health. It would definitely go down in history That it made humankind rewrite their story. Blunder
Embraced with open minds and souls, But who knew it would have wiped a few souls.
Burning wounds of poverty and hunger, Even the supremacy felt like it was a bummer.
While some struggled to stay at home, Others struggled to find a home. The state said health is wealth, But some didn't have the wealth to keep up with health. It would definitely go down in history That it made humankind rewrite their story. Blunder
Embraced with open minds and souls, But who knew it would have wiped a few souls.
Burning wounds of poverty and hunger, Even the supremacy felt like it was a bummer.
While some struggled to stay at home, Others struggled to find a home. The state said health is wealth, But some didn't have the wealth to keep up with health. It would definitely go down in history That it made humankind rewrite their story. Blunder
Embraced with open minds and souls, But who knew it would have wiped a few souls.
Burning wounds of poverty and hunger, Even the supremacy felt like it was a bummer.
While some struggled to stay at home, Others struggled to find a home. The state said health is wealth, But some didn't have the wealth to keep up with health. It would definitely go down in history That it made humankind rewrite their story. Blunder
Embraced with open minds and souls, But who knew it would have wiped a few souls.
Burning wounds of poverty and hunger, Even the supremacy felt like it was a bummer.
While some struggled to stay at home, Others struggled to find a home. The state said health is wealth, But some didn't have the wealth to keep up with health. It would definitely go down in history That it made humankind rewrite their story. Blunder
Embraced with open minds and souls, But who knew it would have wiped a few souls.
Burning wounds of poverty and hunger, Even the supremacy felt like it was a bummer.
While some struggled to stay at home, Others struggled to find a home. The state said health is wealth, But some didn't have the wealth to keep up with health. It would definitely go down in history That it made humankind rewrite their story. Blunder
Embraced with open minds and souls, But who knew it would have wiped a few souls.
Burning wounds of poverty and hunger, Even the supremacy felt like it was a bummer.
While some struggled to stay at home, Others struggled to find a home. The state said health is wealth, But some didn't have the wealth to keep up with health. It would definitely go down in history That it made humankind rewrite their story. Blunder
Embraced with open minds and souls, But who knew it would have wiped a few souls.
Burning wounds of poverty and hunger, Even the supremacy felt like it was a bummer.
While some struggled to stay at home, Others struggled to find a home. The state said health is wealth, But some didn't have the wealth to keep up with health. It would definitely go down in history That it made humankind rewrite their story. Blunder
Embraced with open minds and souls, But who knew it would have wiped a few souls.
Burning wounds of poverty and hunger, Even the supremacy felt like it was a bummer.
While some struggled to stay at home, Others struggled to find a home. The state said health is wealth, But some didn't have the wealth to keep up with health. It would definitely go down in history That it made humankind rewrite their story. Blunder