When the people you look up to, idolize, turn out to be the worst of evil. What can one feel but despair when the best of us can be the worst. If Gold Rusts, What should Iron Do?
Troubled Beginnings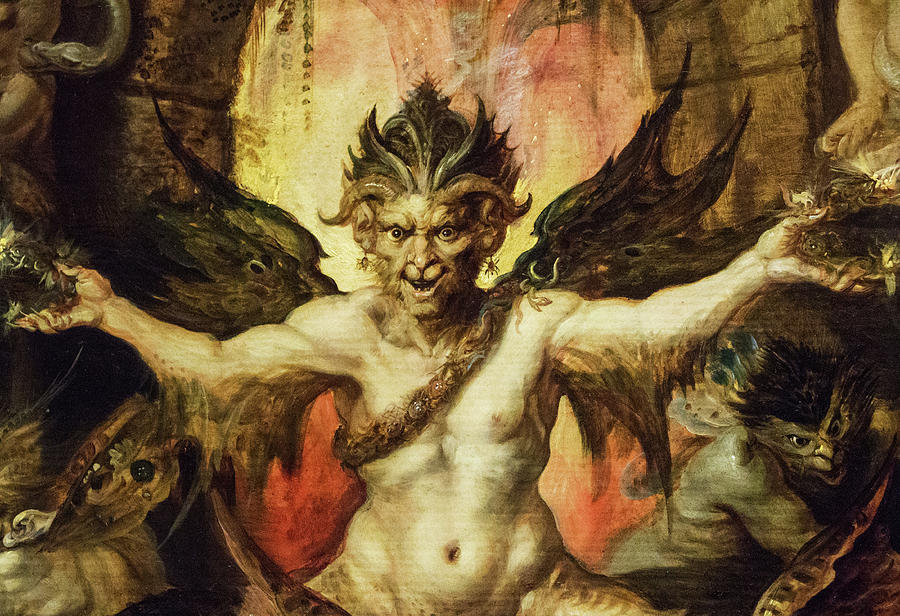 I was never a man who thought of himself as all pious because I was not. I always knew about myself that I am a man of the devil. I never loved being the devil's follower and always tried repenting back to holy.
There was someone who helped me in staying human. He kept me from becoming a demon. He was the holiest man I knew or was he?
He taught the Quran at a mosque. He was not the Imam but he taught the Quran to small kids as he was a great scholar of Islam.
He was a spiritual healer too, he with the help of holy verses healed people and everyone respected him a lot in the community.
I was a demon of deep hell when I met him the first time. He changed me back to a human. His words were like a fire that melted my heart and then he molded it into a mosque. To make my heart into a mosque he struck it again and again with his words until it was what he wanted or Allah wanted.
He told me about virtue and sin. He showed me the path to heaven and hell and then showed me the worst picture of hell. I was a changed man under his shadow.
I always thought he might be made out of gold because he was so pure of heart but I didn't know at that time that always the pure things get dirty. It is an angel that turns into a devil.
Fallen Angel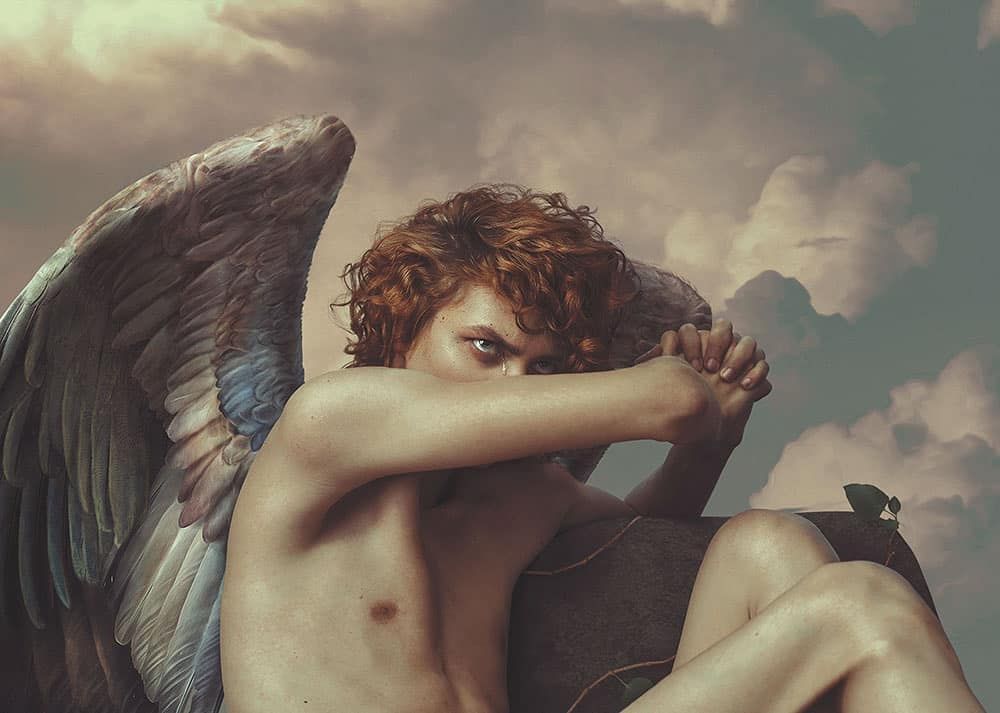 I was his biggest follower ever since he turned me into me. I went to meet him one day at the mosque. It was a beautiful morning on Monday and he used to be free at this time after teaching children and only I was allowed there at this time.
I went inside the mosque and it was silent, no sound of anyone there. I saw there two pairs of shoes, one of them belonged to my mentor and the other one to some small girl.
Being a thief in my past life, I have very light feet. I approached the inner hall-door without any sound. He used to meditate while reciting the Quran at this time and I used to crawl inside just to sit beside him without disturbing him.
As I entered the mosque, I saw the horror that turned me back into the demon, or was I turned into a demon or it was what people thought.
I saw the man, whom I thought was incorruptible misbehaving with a small girl. She was barely 10 years old. He was abusing her inside the mosque. For the first time in my life, I saw a demon I was afraid of. The kid was a little scared as he was growling. I went inside the mosque scared but filled with fury.
He got afraid and stood up, I looked at the little girl. I smiled at her and told her to go home and she listened to me and went out.
I was standing there when he fell to my feet. I look down at the man, I always admired. He was giving all kinds of explanations, but I didn't listen to any of them because my fury overcame my ability to listen and in a fit of my fury I kicked him to the ground.
I always admired him and his purity but now I wanted to see what made him such a monster. I wanted to look into his heart. I was so furious that with my bare hands I ripped open his chest and took out his heart.
I sat beside his body with his black heart in my hand. At noon people came and saw the horrible scene and called the police. I was sitting there repeating a question in my mind.
Judge and Jury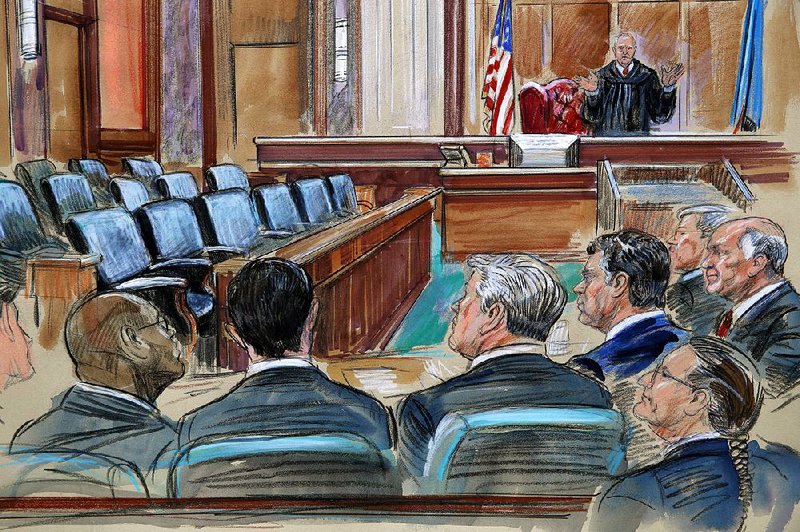 The police came and took me to the police station. They interrogated me, they hung me upside down and tortured me to make me speak but I didn't say a word. I was lost somewhere finding my way.
They did what they had to. I was taken to the court several times. The people testified against me and I was charged with murder. I knew what was happening to me but still, I was lost.
The day came when the judge gave his final verdict and he ordered my execution and asked me if I have anything to say. I looked around I didn't have the courage to say anything but I had to, the question was eating me up. I looked up to the judge and said, "If gold rusts, what should iron do?"
Nobody understood me and it was not something for people to understand. They just knew I was the criminal and wanted to see me dead.
Now, I am on the floor of execution. My face is covered with light and the executioner is ready to do his job and go home. He is also someone who kills people but no one will execute him. I am also ready to go but the question I asked is still annoying me and I still want my answers.
The time I saw the true face of my mentor, this question took over my mind and on the floor of my death I am still thinking about my question:
"If gold rusts, what should iron do?"
Read more Short Fictions at The Teen Pop Magazine.
I saw the man, whom I thought was incorruptible misbehaving with a small girl. She was barely 10 years old. He was abusing her inside the mosque. For the first time in my life, I saw a demon I was afraid of. The kid was a little scared as he was growling. I went inside the mosque scared but filled with fury. rusts
I saw the man, whom I thought was incorruptible misbehaving with a small girl. She was barely 10 years old. He was abusing her inside the mosque. For the first time in my life, I saw a demon I was afraid of. The kid was a little scared as he was growling. I went inside the mosque scared but filled with fury. rusts
I saw the man, whom I thought was incorruptible misbehaving with a small girl. She was barely 10 years old. He was abusing her inside the mosque. For the first time in my life, I saw a demon I was afraid of. The kid was a little scared as he was growling. I went inside the mosque scared but filled with fury. rusts
I saw the man, whom I thought was incorruptible misbehaving with a small girl. She was barely 10 years old. He was abusing her inside the mosque. For the first time in my life, I saw a demon I was afraid of. The kid was a little scared as he was growling. I went inside the mosque scared but filled with fury. rusts
I saw the man, whom I thought was incorruptible misbehaving with a small girl. She was barely 10 years old. He was abusing her inside the mosque. For the first time in my life, I saw a demon I was afraid of. The kid was a little scared as he was growling. I went inside the mosque scared but filled with fury. rusts
I saw the man, whom I thought was incorruptible misbehaving with a small girl. She was barely 10 years old. He was abusing her inside the mosque. For the first time in my life, I saw a demon I was afraid of. The kid was a little scared as he was growling. I went inside the mosque scared but filled with fury. rusts
I saw the man, whom I thought was incorruptible misbehaving with a small girl. She was barely 10 years old. He was abusing her inside the mosque. For the first time in my life, I saw a demon I was afraid of. The kid was a little scared as he was growling. I went inside the mosque scared but filled with fury. rusts
I saw the man, whom I thought was incorruptible misbehaving with a small girl. She was barely 10 years old. He was abusing her inside the mosque. For the first time in my life, I saw a demon I was afraid of. The kid was a little scared as he was growling. I went inside the mosque scared but filled with fury. rusts
I saw the man, whom I thought was incorruptible misbehaving with a small girl. She was barely 10 years old. He was abusing her inside the mosque. For the first time in my life, I saw a demon I was afraid of. The kid was a little scared as he was growling. I went inside the mosque scared but filled with fury. rusts
I saw the man, whom I thought was incorruptible misbehaving with a small girl. She was barely 10 years old. He was abusing her inside the mosque. For the first time in my life, I saw a demon I was afraid of. The kid was a little scared as he was growling. I went inside the mosque scared but filled with fury. rusts
I saw the man, whom I thought was incorruptible misbehaving with a small girl. She was barely 10 years old. He was abusing her inside the mosque. For the first time in my life, I saw a demon I was afraid of. The kid was a little scared as he was growling. I went inside the mosque scared but filled with fury. rusts
I saw the man, whom I thought was incorruptible misbehaving with a small girl. She was barely 10 years old. He was abusing her inside the mosque. For the first time in my life, I saw a demon I was afraid of. The kid was a little scared as he was growling. I went inside the mosque scared but filled with fury. rusts
I saw the man, whom I thought was incorruptible misbehaving with a small girl. She was barely 10 years old. He was abusing her inside the mosque. For the first time in my life, I saw a demon I was afraid of. The kid was a little scared as he was growling. I went inside the mosque scared but filled with fury. rusts
I saw the man, whom I thought was incorruptible misbehaving with a small girl. She was barely 10 years old. He was abusing her inside the mosque. For the first time in my life, I saw a demon I was afraid of. The kid was a little scared as he was growling. I went inside the mosque scared but filled with fury. rusts
I saw the man, whom I thought was incorruptible misbehaving with a small girl. She was barely 10 years old. He was abusing her inside the mosque. For the first time in my life, I saw a demon I was afraid of. The kid was a little scared as he was growling. I went inside the mosque scared but filled with fury. rusts
I saw the man, whom I thought was incorruptible misbehaving with a small girl. She was barely 10 years old. He was abusing her inside the mosque. For the first time in my life, I saw a demon I was afraid of. The kid was a little scared as he was growling. I went inside the mosque scared but filled with fury. rusts
I saw the man, whom I thought was incorruptible misbehaving with a small girl. She was barely 10 years old. He was abusing her inside the mosque. For the first time in my life, I saw a demon I was afraid of. The kid was a little scared as he was growling. I went inside the mosque scared but filled with fury. rusts
I saw the man, whom I thought was incorruptible misbehaving with a small girl. She was barely 10 years old. He was abusing her inside the mosque. For the first time in my life, I saw a demon I was afraid of. The kid was a little scared as he was growling. I went inside the mosque scared but filled with fury. rusts
I saw the man, whom I thought was incorruptible misbehaving with a small girl. She was barely 10 years old. He was abusing her inside the mosque. For the first time in my life, I saw a demon I was afraid of. The kid was a little scared as he was growling. I went inside the mosque scared but filled with fury. rusts
I saw the man, whom I thought was incorruptible misbehaving with a small girl. She was barely 10 years old. He was abusing her inside the mosque. For the first time in my life, I saw a demon I was afraid of. The kid was a little scared as he was growling. I went inside the mosque scared but filled with fury. rusts
I saw the man, whom I thought was incorruptible misbehaving with a small girl. She was barely 10 years old. He was abusing her inside the mosque. For the first time in my life, I saw a demon I was afraid of. The kid was a little scared as he was growling. I went inside the mosque scared but filled with fury. rusts
I saw the man, whom I thought was incorruptible misbehaving with a small girl. She was barely 10 years old. He was abusing her inside the mosque. For the first time in my life, I saw a demon I was afraid of. The kid was a little scared as he was growling. I went inside the mosque scared but filled with fury. rusts
I saw the man, whom I thought was incorruptible misbehaving with a small girl. She was barely 10 years old. He was abusing her inside the mosque. For the first time in my life, I saw a demon I was afraid of. The kid was a little scared as he was growling. I went inside the mosque scared but filled with fury. rusts
I saw the man, whom I thought was incorruptible misbehaving with a small girl. She was barely 10 years old. He was abusing her inside the mosque. For the first time in my life, I saw a demon I was afraid of. The kid was a little scared as he was growling. I went inside the mosque scared but filled with fury. rusts
I saw the man, whom I thought was incorruptible misbehaving with a small girl. She was barely 10 years old. He was abusing her inside the mosque. For the first time in my life, I saw a demon I was afraid of. The kid was a little scared as he was growling. I went inside the mosque scared but filled with fury. rusts