Coming across potentially dangerous scams online is possible. Such activity is known as Social Engineering Attacks. Let's learn more about it in the second part of this series.
Welcome to the Hacking Humans Part II. In this part, I am going to talk about Steganography – A practice of hiding malware under certain executable files that run using a recognized application. Steganography is a very popular method of installing viruses on the victim's computer! Let's break this down into chunks!
Hacking from The Shadows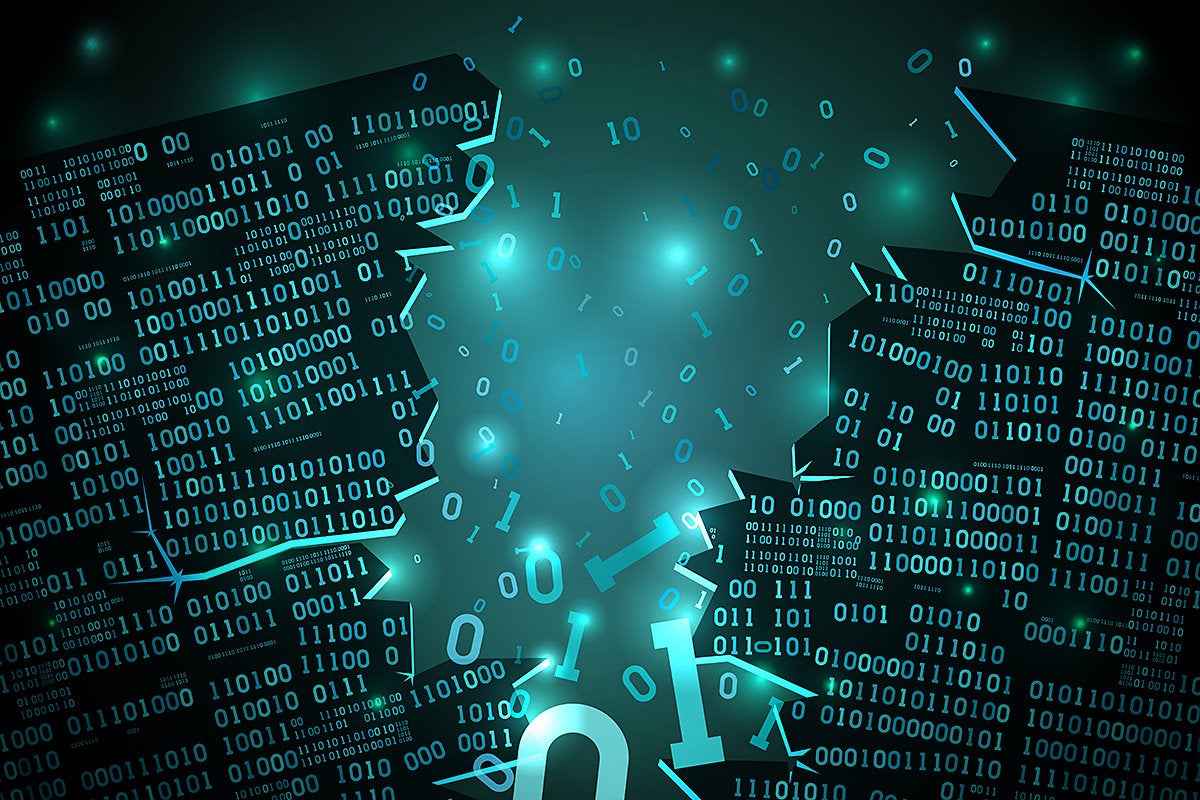 You might have heard, 'Never download movies from the Internet! That may contain viruses' and you would be like 'Dude, I can see this is an MP4 file which means it's a video'. So, my dear friend, you are absolutely wrong! With the use of some open-source library, a hacker can hide a number of malicious scripts behind an image, video, Powerpoint Presentation etc.
Steganography is a very popular practice in the field of Ethical Hacking where the attacker lures the victim by providing the visitor access to certain premium content. Times have changed and the way steganography is used has also changed. However, browsers are getting smarter to automatically delete those files which are known to establish a connection with an unknown server.
How It Works
Step 1:
Hacker creates a malicious script and injects it in the code of the executable file. We all know that the computer understands the language of 0's and 1's. Similarly, the data of the image file is stored in the form of 0's and 1's. When a hacker injects a script into that image a number of 0's and 1's is added, which are known to establish a connection to another server that doesn't comply with the latest security solutions.
Step 2:
You download the file and run it! The moment you execute the file, the script also starts to run in the background creating unauthorized access to your computer. The hacker can now have access to your computer and can do anything without coming to notice. For example, they can sniff down all of your browser cookies and can log in to different platforms using the cookies obtained and can also record your video.
Times Have Changed Right?
Browsers coming from the House of Internet Giants like Chrome, Edge, Firefox scan the file upon downloading and if they find such code, they show you a warning sign. Now you can ask me 'Hey, how would I know if my browser is scanning or not?'. The answer is very simple. You might have observed that even after downloading 100% you have to wait before the files are opened. During that time your browser is scanning the code.
Due to security reasons, I can't tell you the exact procedure for performing steganography. But if you would like to know let me know in the comments below!
Other Articles in This Series:
Hacker creates a malicious script and injects it in the code of the executable file. We all know that the computer understands the language of 0's and 1's. Similarly, the data of the image file is stored in the form of 0's and 1's. When a hacker injects a script into that image a number of 0's and 1's is added, which are known to establish a connection to another server that doesn't comply with the latest security solutions. hacking
Hacker creates a malicious script and injects it in the code of the executable file. We all know that the computer understands the language of 0's and 1's. Similarly, the data of the image file is stored in the form of 0's and 1's. When a hacker injects a script into that image a number of 0's and 1's is added, which are known to establish a connection to another server that doesn't comply with the latest security solutions. hacking
Hacker creates a malicious script and injects it in the code of the executable file. We all know that the computer understands the language of 0's and 1's. Similarly, the data of the image file is stored in the form of 0's and 1's. When a hacker injects a script into that image a number of 0's and 1's is added, which are known to establish a connection to another server that doesn't comply with the latest security solutions. hacking
Hacker creates a malicious script and injects it in the code of the executable file. We all know that the computer understands the language of 0's and 1's. Similarly, the data of the image file is stored in the form of 0's and 1's. When a hacker injects a script into that image a number of 0's and 1's is added, which are known to establish a connection to another server that doesn't comply with the latest security solutions. hacking
Hacker creates a malicious script and injects it in the code of the executable file. We all know that the computer understands the language of 0's and 1's. Similarly, the data of the image file is stored in the form of 0's and 1's. When a hacker injects a script into that image a number of 0's and 1's is added, which are known to establish a connection to another server that doesn't comply with the latest security solutions. hacking
Hacker creates a malicious script and injects it in the code of the executable file. We all know that the computer understands the language of 0's and 1's. Similarly, the data of the image file is stored in the form of 0's and 1's. When a hacker injects a script into that image a number of 0's and 1's is added, which are known to establish a connection to another server that doesn't comply with the latest security solutions. hacking
Hacker creates a malicious script and injects it in the code of the executable file. We all know that the computer understands the language of 0's and 1's. Similarly, the data of the image file is stored in the form of 0's and 1's. When a hacker injects a script into that image a number of 0's and 1's is added, which are known to establish a connection to another server that doesn't comply with the latest security solutions. hacking
Hacker creates a malicious script and injects it in the code of the executable file. We all know that the computer understands the language of 0's and 1's. Similarly, the data of the image file is stored in the form of 0's and 1's. When a hacker injects a script into that image a number of 0's and 1's is added, which are known to establish a connection to another server that doesn't comply with the latest security solutions. hacking
Hacker creates a malicious script and injects it in the code of the executable file. We all know that the computer understands the language of 0's and 1's. Similarly, the data of the image file is stored in the form of 0's and 1's. When a hacker injects a script into that image a number of 0's and 1's is added, which are known to establish a connection to another server that doesn't comply with the latest security solutions. hacking
Hacker creates a malicious script and injects it in the code of the executable file. We all know that the computer understands the language of 0's and 1's. Similarly, the data of the image file is stored in the form of 0's and 1's. When a hacker injects a script into that image a number of 0's and 1's is added, which are known to establish a connection to another server that doesn't comply with the latest security solutions. hacking
Hacker creates a malicious script and injects it in the code of the executable file. We all know that the computer understands the language of 0's and 1's. Similarly, the data of the image file is stored in the form of 0's and 1's. When a hacker injects a script into that image a number of 0's and 1's is added, which are known to establish a connection to another server that doesn't comply with the latest security solutions. hacking
Hacker creates a malicious script and injects it in the code of the executable file. We all know that the computer understands the language of 0's and 1's. Similarly, the data of the image file is stored in the form of 0's and 1's. When a hacker injects a script into that image a number of 0's and 1's is added, which are known to establish a connection to another server that doesn't comply with the latest security solutions. hacking
Hacker creates a malicious script and injects it in the code of the executable file. We all know that the computer understands the language of 0's and 1's. Similarly, the data of the image file is stored in the form of 0's and 1's. When a hacker injects a script into that image a number of 0's and 1's is added, which are known to establish a connection to another server that doesn't comply with the latest security solutions. hacking
Hacker creates a malicious script and injects it in the code of the executable file. We all know that the computer understands the language of 0's and 1's. Similarly, the data of the image file is stored in the form of 0's and 1's. When a hacker injects a script into that image a number of 0's and 1's is added, which are known to establish a connection to another server that doesn't comply with the latest security solutions. hacking
Hacker creates a malicious script and injects it in the code of the executable file. We all know that the computer understands the language of 0's and 1's. Similarly, the data of the image file is stored in the form of 0's and 1's. When a hacker injects a script into that image a number of 0's and 1's is added, which are known to establish a connection to another server that doesn't comply with the latest security solutions. hacking
Hacker creates a malicious script and injects it in the code of the executable file. We all know that the computer understands the language of 0's and 1's. Similarly, the data of the image file is stored in the form of 0's and 1's. When a hacker injects a script into that image a number of 0's and 1's is added, which are known to establish a connection to another server that doesn't comply with the latest security solutions. hacking
Hacker creates a malicious script and injects it in the code of the executable file. We all know that the computer understands the language of 0's and 1's. Similarly, the data of the image file is stored in the form of 0's and 1's. When a hacker injects a script into that image a number of 0's and 1's is added, which are known to establish a connection to another server that doesn't comply with the latest security solutions. hacking
Hacker creates a malicious script and injects it in the code of the executable file. We all know that the computer understands the language of 0's and 1's. Similarly, the data of the image file is stored in the form of 0's and 1's. When a hacker injects a script into that image a number of 0's and 1's is added, which are known to establish a connection to another server that doesn't comply with the latest security solutions. hacking
Hacker creates a malicious script and injects it in the code of the executable file. We all know that the computer understands the language of 0's and 1's. Similarly, the data of the image file is stored in the form of 0's and 1's. When a hacker injects a script into that image a number of 0's and 1's is added, which are known to establish a connection to another server that doesn't comply with the latest security solutions. hacking
Hacker creates a malicious script and injects it in the code of the executable file. We all know that the computer understands the language of 0's and 1's. Similarly, the data of the image file is stored in the form of 0's and 1's. When a hacker injects a script into that image a number of 0's and 1's is added, which are known to establish a connection to another server that doesn't comply with the latest security solutions. hacking
Hacker creates a malicious script and injects it in the code of the executable file. We all know that the computer understands the language of 0's and 1's. Similarly, the data of the image file is stored in the form of 0's and 1's. When a hacker injects a script into that image a number of 0's and 1's is added, which are known to establish a connection to another server that doesn't comply with the latest security solutions. hacking
Hacker creates a malicious script and injects it in the code of the executable file. We all know that the computer understands the language of 0's and 1's. Similarly, the data of the image file is stored in the form of 0's and 1's. When a hacker injects a script into that image a number of 0's and 1's is added, which are known to establish a connection to another server that doesn't comply with the latest security solutions. hacking
Hacker creates a malicious script and injects it in the code of the executable file. We all know that the computer understands the language of 0's and 1's. Similarly, the data of the image file is stored in the form of 0's and 1's. When a hacker injects a script into that image a number of 0's and 1's is added, which are known to establish a connection to another server that doesn't comply with the latest security solutions. hacking
Hacker creates a malicious script and injects it in the code of the executable file. We all know that the computer understands the language of 0's and 1's. Similarly, the data of the image file is stored in the form of 0's and 1's. When a hacker injects a script into that image a number of 0's and 1's is added, which are known to establish a connection to another server that doesn't comply with the latest security solutions. hacking
Hacker creates a malicious script and injects it in the code of the executable file. We all know that the computer understands the language of 0's and 1's. Similarly, the data of the image file is stored in the form of 0's and 1's. When a hacker injects a script into that image a number of 0's and 1's is added, which are known to establish a connection to another server that doesn't comply with the latest security solutions. hacking
Hacker creates a malicious script and injects it in the code of the executable file. We all know that the computer understands the language of 0's and 1's. Similarly, the data of the image file is stored in the form of 0's and 1's. When a hacker injects a script into that image a number of 0's and 1's is added, which are known to establish a connection to another server that doesn't comply with the latest security solutions. hacking