Week 2 of the controversial and chaotic elections in the USA with Trump refusing to concede, new elected officials and much more.
Around 8:46 p.m. Pacific Standard Time on Thursday evening, President Joe Biden won the state of Arizona, bringing his lead of 290 electoral votes to Trump's 270 electoral votes up.
Historic Changes in The Election
Arizona hasn't voted for a Democratic president since 1996. So, once again, this is a really historical moment. After Trump's, insult towards Senator late Senator John McCain, the people of Arizona really changed their tune about him. They came to the end and really brought by the victors. We obviously know that words impact, especially ones. So, North Carolina and Georgia are the last states to be called still.
North Carolina is most likely going to be a red state and Georgia is a blue. So Trump has been rumored to have told advisers that if Joe Biden is certified as the election winner, he will announce a 20-20 campaign for president. This is still a rumor and hasn't been verified by anyone. However, knowing the kind of President Trump is, I highly doubt he would, not pass up the chance to take over the country again.
So in Pennsylvania, where the Trump campaign has filed multiple lawsuits, a judge sided with their campaign and ordered counties not to count a small number of military absentee ballots for which the voter didn't submit a valid I.D. within six days after the November 3rd election. The judge Mary had to leave it. There's not much known about her and maybe she is a Commonwealth judge.
Refusal to Concede
General Counsel, Matt Morgan claims that this was a big win. However, the ballots are unlikely to affect the outcome of the state just because there are only like a few thousand, but still hold a margin of fifty-five thousand as of Thursday night. Trump still refuses to concede and he's being backed not only by his campaign but by other Republican allies such as Lindsey Graham and Mitch McConnell, which is honestly no surprise. So despite his efforts, though, several former US and foreign leaders have pushed Trump to concede because his actions do put national security and American democracy in an awkward position.
Trump also fired his defence secretary, Mark Esper, this week via tweet. It's rumoured Trump will begin to remove senior officers, resulting in the nation's national security becoming endangered. Obviously, this is a reckless decision, according to Representative Adam Smith and department officials have claimed that Trump could initiate operations against Iran during his last days in office, which is really scary. Former Pentagon official Representative Elissa Slotkin says that there could be a few reasons to fire a secretary of defence with 72 days left in the administration and none of them are good.
One would be incompetence or wrongdoing, which is not in the case with Secretary Esper saying it would be vindictiveness, which would be an irresponsible way to treat our national security. That's a quote from her. It would be irresponsible, but since when has Trump been responsible? And a third would be because the president wants to take actions that he believes the secretary of defense would refuse to take, which would be alarming and the last option is the scariest.
State of Mind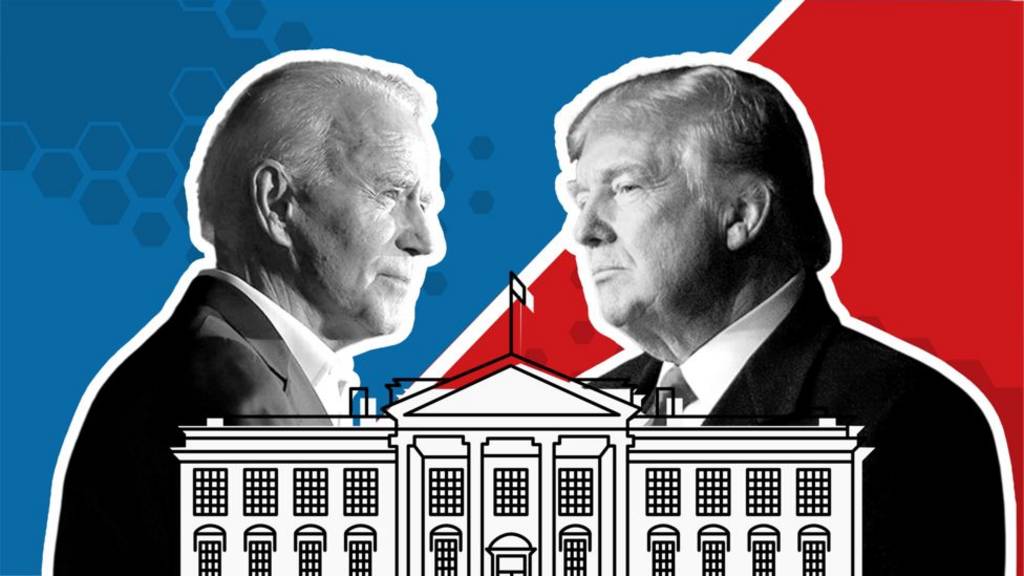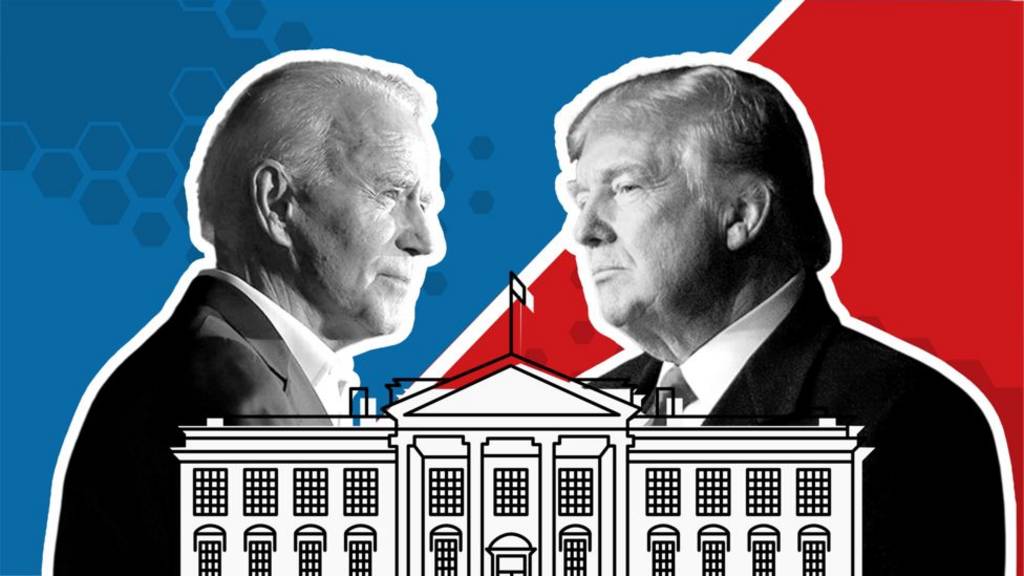 I think a lot of people in the United States right now are fearing the worst, that Trump is going to do something rash and attempt a sort of authoritarian power grab, which is not a coup, because I have heard the word coup get thrown out there. But this is not a coup. This is different. This is turning a democracy into a lot hawkishly, which is almost just as scary as a coup in a way. But on the brighter side of things, President elect Joe Biden is not focusing on his opponent's negative mindset and turning his attention to the plans for the future.
Elected Officials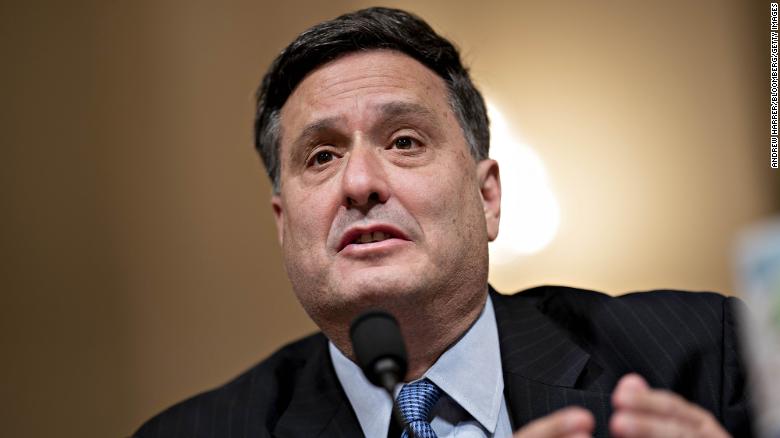 This week, he's collected a team for his coronavirus advisory board, and it's made up of actual public health officials, which is a stark contrast to Trump's coronavirus on board. And this will aid the transition team to help implement the Biden Herries covid-19 plan into action. Biden also named Ron Klain as White House chief of staff. So the White House chief of staff's job is basically to oversee the executive office of the president and help build a team to help the president and vice president elect handle the problems that are awaiting them.
He's very experienced in this position already because he has served as vice chief of staff/chief of staff when he was the vice president, along with chief counsel of the Senate Judiciary Committee. But he was also an adviser on Biden's 1988 and 2008 presidential campaigns. It's very late here. I'm sorry. Um, according to Biden, Klain has the capacity to work with people all across the political spectrum, which will tie into the next steps of the Biden transition team will be to figure out a plan to cater to the progressive and extreme conservatives in this country.
I should say, in this country. And this was obviously extremely hard. So finding the right person to select the right people for Biden's cabinet is absolutely crucial because you want people that will please both sides. You AOC has already come out and said that she supports Biden's decision in picking Ron Klain as his chief of staff, saying very good decision. So that's a thumbs up from the progressive side. And the Democratic Party has really taken a hit this week from, you know, the progressive side.
And so this was a really cool thing to see, you know, kind of progressives and moderates coming together and agreeing, you know, Ron Klain is a really good choice. Of course, you have said, you know, leftists out in the field, if you don't mind my play on words there that are, you know, a little upset about, you know, choosing what they claim is a, quote unquote, lobbyist for asbestos. But, you know, Ron Klain really knows what he's doing.
And I really look forward to seeing what else is going to come out of the, you know, Biden here, her presidency, because this is only like week one and he's already, you know, coming right out the gate, attacking the problems where they are attacking, you know, global trade. He's already communicating with a lot of our old allies and repairing a lot of bonds that were broken in, you know, the worldwide community. So that's really cool to see.
Other Articles in this Series:
I think a lot of people in the United States right now are fearing the worst, that Trump is going to do something rash and attempt a sort of authoritarian power grab, which is not a coup, because I have heard the word coup get thrown out there. But this is not a coup. This is different. This is turning a democracy into a lot hawkishly, which is almost just as scary as a coup in a way. But on the brighter side of things, President elect Joe Biden is not focusing on his opponent's negative mindset and turning his attention to the plans for the future.election
I think a lot of people in the United States right now are fearing the worst, that Trump is going to do something rash and attempt a sort of authoritarian power grab, which is not a coup, because I have heard the word coup get thrown out there. But this is not a coup. This is different. This is turning a democracy into a lot hawkishly, which is almost just as scary as a coup in a way. But on the brighter side of things, President elect Joe Biden is not focusing on his opponent's negative mindset and turning his attention to the plans for the future.election
I think a lot of people in the United States right now are fearing the worst, that Trump is going to do something rash and attempt a sort of authoritarian power grab, which is not a coup, because I have heard the word coup get thrown out there. But this is not a coup. This is different. This is turning a democracy into a lot hawkishly, which is almost just as scary as a coup in a way. But on the brighter side of things, President elect Joe Biden is not focusing on his opponent's negative mindset and turning his attention to the plans for the future.election
I think a lot of people in the United States right now are fearing the worst, that Trump is going to do something rash and attempt a sort of authoritarian power grab, which is not a coup, because I have heard the word coup get thrown out there. But this is not a coup. This is different. This is turning a democracy into a lot hawkishly, which is almost just as scary as a coup in a way. But on the brighter side of things, President elect Joe Biden is not focusing on his opponent's negative mindset and turning his attention to the plans for the future.election
I think a lot of people in the United States right now are fearing the worst, that Trump is going to do something rash and attempt a sort of authoritarian power grab, which is not a coup, because I have heard the word coup get thrown out there. But this is not a coup. This is different. This is turning a democracy into a lot hawkishly, which is almost just as scary as a coup in a way. But on the brighter side of things, President elect Joe Biden is not focusing on his opponent's negative mindset and turning his attention to the plans for the future.election
I think a lot of people in the United States right now are fearing the worst, that Trump is going to do something rash and attempt a sort of authoritarian power grab, which is not a coup, because I have heard the word coup get thrown out there. But this is not a coup. This is different. This is turning a democracy into a lot hawkishly, which is almost just as scary as a coup in a way. But on the brighter side of things, President elect Joe Biden is not focusing on his opponent's negative mindset and turning his attention to the plans for the future.election
I think a lot of people in the United States right now are fearing the worst, that Trump is going to do something rash and attempt a sort of authoritarian power grab, which is not a coup, because I have heard the word coup get thrown out there. But this is not a coup. This is different. This is turning a democracy into a lot hawkishly, which is almost just as scary as a coup in a way. But on the brighter side of things, President elect Joe Biden is not focusing on his opponent's negative mindset and turning his attention to the plans for the future.election
I think a lot of people in the United States right now are fearing the worst, that Trump is going to do something rash and attempt a sort of authoritarian power grab, which is not a coup, because I have heard the word coup get thrown out there. But this is not a coup. This is different. This is turning a democracy into a lot hawkishly, which is almost just as scary as a coup in a way. But on the brighter side of things, President elect Joe Biden is not focusing on his opponent's negative mindset and turning his attention to the plans for the future.election
I think a lot of people in the United States right now are fearing the worst, that Trump is going to do something rash and attempt a sort of authoritarian power grab, which is not a coup, because I have heard the word coup get thrown out there. But this is not a coup. This is different. This is turning a democracy into a lot hawkishly, which is almost just as scary as a coup in a way. But on the brighter side of things, President elect Joe Biden is not focusing on his opponent's negative mindset and turning his attention to the plans for the future.election
I think a lot of people in the United States right now are fearing the worst, that Trump is going to do something rash and attempt a sort of authoritarian power grab, which is not a coup, because I have heard the word coup get thrown out there. But this is not a coup. This is different. This is turning a democracy into a lot hawkishly, which is almost just as scary as a coup in a way. But on the brighter side of things, President elect Joe Biden is not focusing on his opponent's negative mindset and turning his attention to the plans for the future.election
I think a lot of people in the United States right now are fearing the worst, that Trump is going to do something rash and attempt a sort of authoritarian power grab, which is not a coup, because I have heard the word coup get thrown out there. But this is not a coup. This is different. This is turning a democracy into a lot hawkishly, which is almost just as scary as a coup in a way. But on the brighter side of things, President elect Joe Biden is not focusing on his opponent's negative mindset and turning his attention to the plans for the future.election electionelectionelectionelectionelectionelectionelectionelectionelection election election election election
I think a lot of people in the United States right now are fearing the worst, that Trump is going to do something rash and attempt a sort of authoritarian power grab, which is not a coup, because I have heard the word coup get thrown out there. But this is not a coup. This is different. This is turning a democracy into a lot hawkishly, which is almost just as scary as a coup in a way. But on the brighter side of things, President elect Joe Biden is not focusing on his opponent's negative mindset and turning his attention to the plans for the future.election
I think a lot of people in the United States right now are fearing the worst, that Trump is going to do something rash and attempt a sort of authoritarian power grab, which is not a coup, because I have heard the word coup get thrown out there. But this is not a coup. This is different. This is turning a democracy into a lot hawkishly, which is almost just as scary as a coup in a way. But on the brighter side of things, President elect Joe Biden is not focusing on his opponent's negative mindset and turning his attention to the plans for the future.election electionelectionelection election election election election election election election election election electionelection election