Have you ever imagined dealing with a human, but without organs or feelings?
Strangely, they may do ultimate impressive functions, that you can't imagine being accomplished.
I am a person who is able to analyze words, languages, images, and responses towards different interactions. Is there anything that could resemble me in the same behaviour and reactions?
Who are those humans?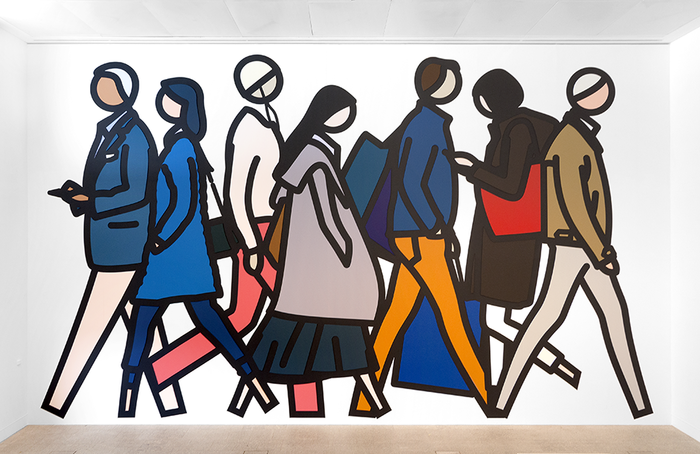 A system or a machine that incorporates deep learning inside its structure is considered as intelligent as humans. The easier way deep learning can be explained is that it is a logical analysis of information and data just as logically as we do as human beings until concluding.
Deep learning is so-called because the more you involve deeper into many layers of the network (same as neural network as illustrated in the photo), the more you dive in the hidden layers inside. The more complex information that we
extract. Most artificial intelligence systems count on the set of commands that are provided within their structure to perform certain tasks.
Deep learning is based on analyzing data, whatever it is expected, or unexpected, just like a person. You can hear information or a new word on your ears and you can respond and this is the mission of systems with deep learning. It means, even if the data is not incorporated in the system, it will be able to respond.
How do Those Humans Work?
Preparing deep learning systems to respond to unexpected data will be through providing them with experience, acquiring skills, and supplying them with a huge amount of data to perform any task in a human-like manner. Deep learning applications use a layered structure of algorithms called an artificial neural network.
The design of an artificial neural network is inspired by the biological neural network of the human brain. As stated by Andrew Ng, the chief scientist of China's major search engine Baidu and one of the leaders of the Google Brain Project "The analogy to deep learning is that the rocket engine is the deep learning models and the fuel is the huge amounts of data we can feed to these algorithms."
The analogy to deep learning is that the rocket engine is the deep learning models and the fuel is the huge amounts of data we can feed to these algorithms.

Andrew Ng, Chief Scientist
Staggering Process Only Humans Can Perform, But Those Will Do
One of the miraculous features of the human nervous system is the ability of neurons to transmit signals to the human brain upon hearing any external voice or language. In this fashion, our brains analyze and interpret all of these outputs to respond and interact with them.
Given that deep learning in its structure depends on artificial neural networks (as the human nervous system) in the same manner, it enables any system to interpret all outputs by transmitting signals, therefore it analyzes and responds to them. This interaction falls under the concept of "Natural Language Processing".
Understanding the complexities related to language whether it is linguistic structure, semantics, tonal nuances, expressions, or even mockery, is probably of the hardest activities for a human to do. Steady preparing since birth and subjected to various social settings assist people with creating fitting reactions and a customized type of expression to each situation. Natural Language processing through. Deep Learning is attempting to accomplish something very similar via preparing machines to get phonetic subtleties and setting suitable reactions.
As You Dream, They Dream (A Non-Human Is Dreaming!!!)
In 2015, Google researchers found a method that used Deep Learning Networks to promote characteristics in images on computers. One of the intriguing techniques that deep learning carries with it, is the concept of deep dreaming. As shown by the name of this technique, it enables the computer to hallucinate depending on the presence of an existing image that stored in its memory. Thus, it allows creating a dream based on a set of images saved in its memory just like a human being. It will be in a manner as we hallucinate, and that hallucination depends on the images built in our subconscious.
Not only did this matter end up with the creation of this technique, but it was also completed when a group of researchers at Sussex University used this technology to invent the hallucination machine. This machine allows users to encounter psycho-pathological conditions or psychoactive substances through virtual reality.

Like anything in this world, we cannot confirm that deep learning systems are free from error, but what can be confirmed is that we are facing something of science fiction that a mind does not believe at first. It is complicated for experts in this field to build these systems. and even develop them in the best possible way.
Like anything in this world, we cannot confirm that deep learning systems are free from error, but what can be confirmed is that we are facing something of science fiction that a mind does not believe at first. It is complicated for experts in this field to build these systems. and even develop them in the best possible way. human
Like anything in this world, we cannot confirm that deep learning systems are free from error, but what can be confirmed is that we are facing something of science fiction that a mind does not believe at first. It is complicated for experts in this field to build these systems. and even develop them in the best possible way. human
Like anything in this world, we cannot confirm that deep learning systems are free from error, but what can be confirmed is that we are facing something of science fiction that a mind does not believe at first. It is complicated for experts in this field to build these systems. and even develop them in the best possible way. human
Like anything in this world, we cannot confirm that deep learning systems are free from error, but what can be confirmed is that we are facing something of science fiction that a mind does not believe at first. It is complicated for experts in this field to build these systems. and even develop them in the best possible way. human
Like anything in this world, we cannot confirm that deep learning systems are free from error, but what can be confirmed is that we are facing something of science fiction that a mind does not believe at first. It is complicated for experts in this field to build these systems. and even develop them in the best possible way. human
Like anything in this world, we cannot confirm that deep learning systems are free from error, but what can be confirmed is that we are facing something of science fiction that a mind does not believe at first. It is complicated for experts in this field to build these systems. and even develop them in the best possible way. human
Like anything in this world, we cannot confirm that deep learning systems are free from error, but what can be confirmed is that we are facing something of science fiction that a mind does not believe at first. It is complicated for experts in this field to build these systems. and even develop them in the best possible way. human
Like anything in this world, we cannot confirm that deep learning systems are free from error, but what can be confirmed is that we are facing something of science fiction that a mind does not believe at first. It is complicated for experts in this field to build these systems. and even develop them in the best possible way. human
Like anything in this world, we cannot confirm that deep learning systems are free from error, but what can be confirmed is that we are facing something of science fiction that a mind does not believe at first. It is complicated for experts in this field to build these systems. and even develop them in the best possible way. human
Like anything in this world, we cannot confirm that deep learning systems are free from error, but what can be confirmed is that we are facing something of science fiction that a mind does not believe at first. It is complicated for experts in this field to build these systems. and even develop them in the best possible way. human
Like anything in this world, we cannot confirm that deep learning systems are free from error, but what can be confirmed is that we are facing something of science fiction that a mind does not believe at first. It is complicated for experts in this field to build these systems. and even develop them in the best possible way. human
Like anything in this world, we cannot confirm that deep learning systems are free from error, but what can be confirmed is that we are facing something of science fiction that a mind does not believe at first. It is complicated for experts in this field to build these systems. and even develop them in the best possible way. human
Like anything in this world, we cannot confirm that deep learning systems are free from error, but what can be confirmed is that we are facing something of science fiction that a mind does not believe at first. It is complicated for experts in this field to build these systems. and even develop them in the best possible way. human
Like anything in this world, we cannot confirm that deep learning systems are free from error, but what can be confirmed is that we are facing something of science fiction that a mind does not believe at first. It is complicated for experts in this field to build these systems. and even develop them in the best possible way. human
Like anything in this world, we cannot confirm that deep learning systems are free from error, but what can be confirmed is that we are facing something of science fiction that a mind does not believe at first. It is complicated for experts in this field to build these systems. and even develop them in the best possible way. human
Like anything in this world, we cannot confirm that deep learning systems are free from error, but what can be confirmed is that we are facing something of science fiction that a mind does not believe at first. It is complicated for experts in this field to build these systems. and even develop them in the best possible way. human
Like anything in this world, we cannot confirm that deep learning systems are free from error, but what can be confirmed is that we are facing something of science fiction that a mind does not believe at first. It is complicated for experts in this field to build these systems. and even develop them in the best possible way. human
Like anything in this world, we cannot confirm that deep learning systems are free from error, but what can be confirmed is that we are facing something of science fiction that a mind does not believe at first. It is complicated for experts in this field to build these systems. and even develop them in the best possible way. human
Like anything in this world, we cannot confirm that deep learning systems are free from error, but what can be confirmed is that we are facing something of science fiction that a mind does not believe at first. It is complicated for experts in this field to build these systems. and even develop them in the best possible way. human
Like anything in this world, we cannot confirm that deep learning systems are free from error, but what can be confirmed is that we are facing something of science fiction that a mind does not believe at first. It is complicated for experts in this field to build these systems. and even develop them in the best possible way. human
Like anything in this world, we cannot confirm that deep learning systems are free from error, but what can be confirmed is that we are facing something of science fiction that a mind does not believe at first. It is complicated for experts in this field to build these systems. and even develop them in the best possible way. human
Like anything in this world, we cannot confirm that deep learning systems are free from error, but what can be confirmed is that we are facing something of science fiction that a mind does not believe at first. It is complicated for experts in this field to build these systems. and even develop them in the best possible way. human
Like anything in this world, we cannot confirm that deep learning systems are free from error, but what can be confirmed is that we are facing something of science fiction that a mind does not believe at first. It is complicated for experts in this field to build these systems. and even develop them in the best possible way. human
Like anything in this world, we cannot confirm that deep learning systems are free from error, but what can be confirmed is that we are facing something of science fiction that a mind does not believe at first. It is complicated for experts in this field to build these systems. and even develop them in the best possible way. human
Like anything in this world, we cannot confirm that deep learning systems are free from error, but what can be confirmed is that we are facing something of science fiction that a mind does not believe at first. It is complicated for experts in this field to build these systems. and even develop them in the best possible way. human
Like anything in this world, we cannot confirm that deep learning systems are free from error, but what can be confirmed is that we are facing something of science fiction that a mind does not believe at first. It is complicated for experts in this field to build these systems. and even develop them in the best possible way. human
Like anything in this world, we cannot confirm that deep learning systems are free from error, but what can be confirmed is that we are facing something of science fiction that a mind does not believe at first. It is complicated for experts in this field to build these systems. and even develop them in the best possible way. human
Like anything in this world, we cannot confirm that deep learning systems are free from error, but what can be confirmed is that we are facing something of science fiction that a mind does not believe at first. It is complicated for experts in this field to build these systems. and even develop them in the best possible way. human