Discover some of the most amazing places in the North America to travel in your next holidays!
Hawaii
Located in the Pacific Ocean, Hawaii is a stunning tropical island perfect for the relaxing vacation you need to have! With 8 different islands to explore, there is a little bit of everything for everyone to enjoy! From sunbathing on sandy beaches to swimming in the blue shores to hiking on lush forest trails and seeing extraordinary volcanoes, Hawaii has everything imaginable. Not to mention its fascinating range of wildlife which even consists of endangered animal species like the honu or green sea turtle and availability of new experiences and food given that Hawaii is a melting pot of different cultures!
New York
One of the most famous places in the world, New York is a MUST for any traveler! A metropolis for art, fashion, food and theater, there is an endless amount of activities to do in New York. The city is small in size but vast in the number of things to do; the Big Apple has tons of restaurants with food from all over the world, its home to the theater so you won't ever be disappointed by going to the theater, and, not to mention the cultural enclaves which can be found throughout the city like Chinatown!
Prince Edward Island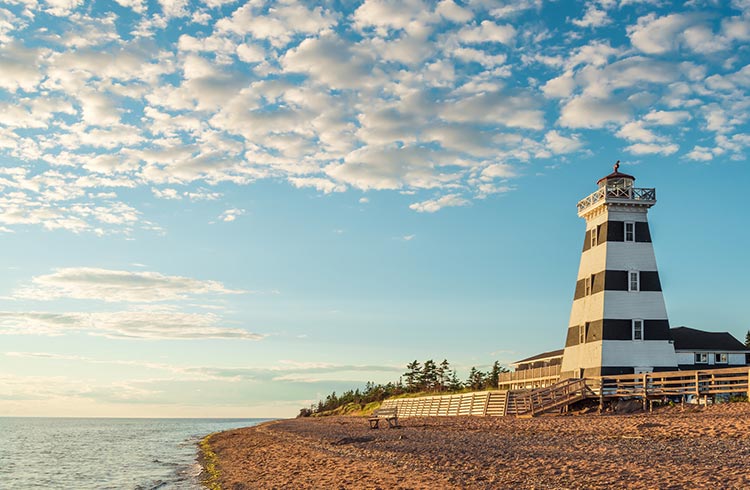 To put it in short, Prince Edward Island is simply beautiful. The smallest province in Canada, this Island feels like a step back into the past with its gorgeous red sandstone cliffs, cute old-fashioned homes, and blue beaches with lighthouses! Long walks along the boardwalk and having a nice bike trail would be a dream! This is definitely the perfect vacation spot for a nice relaxing time! 
Victoria & Vancouver Island
Victoria & Vancouver Island is a stunning beaut in any weather! This island has multiple tourist attractions like the Royal British Columbia Museum given its ties to Great Britain. Travelers can enjoy a stroll in the Butchart Gardens or go for a ferry ride to Sooke or go hiking in the Goldstream Provincial Park. Enriched with great historical sights, Victoria & Vancouver Island is the perfect place to go for those looking for a calm and educational vacation!
This city is a sight to see! With its intricate cathedrals and the strong smell of freshly baked bread and rick croissants, it feels as if you're in France when in reality, you're in Quebec! Quebec is rich with the culture of France and is covered with cobblestones and cafes! Ever dreamt of visiting a castle? The Fairmont Le Château Frontenac is the place for you! Feeling a bit outdoorsy today? Take a hike up Montgomery Falls! Fascinated by the architecture of the city? The Notre-Dame de Québec Basilica-Cathedral will leave you breathless! The rich heritage of the city can be seen from all points of the city and it does NOT disappoint one bit!