High school can be a difficult place for teenagers that stand out and are different from the rest. Learn more about the damaging effects of high school on queer students.
"There is nothing wrong with you. There is a lot wrong with the world you live in"

– Chris Colfer
Let's face it, being part of the LGBTQ+ community is hard. Life is filled with rejection, bullying, anxiety and depression among other disappointments. When you amplify these struggles with the toxic environment of high school, the results are nothing short of disastrous.
High school already has so much wrong with it. The immense stress, bullying, harassment, popularity contests and loneliness are not healthy. High school students report higher stress levels than adults! Among all of this, it is important to remember that they are still (legally) children! They are still the same people who are just learning about the real world and about themselves.
Homophobia
Homophobia is defined by Google as, "A dislike of or prejudice against gay people." In the world of high school, homophobia has led to truly horrific cases of bullying and harassment. [1] LGBTQ+ students are called names, judged, mocked, shoved, kicked, spat on or even beaten. This leads to physical and mental harm to innocent children. As of 2015, gay and lesbian teens were 4 times as likely to attempt suicide than their straight peers; the number is higher amongst transgender students. [2]
High school is also when most LGBTQ+ teens realize that they are different. This road of self-discovery is also filled with "fun" hurdles such as internalized homophobia, depression and anxiety. It may take months to process what you find. In a hetronormative and generally homophobic society, it is difficult to handle the roller coaster ride which is the journey to self acceptance.
What Causes Homophobia?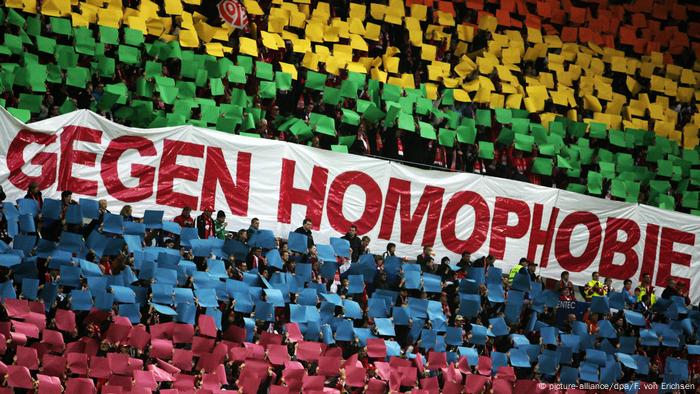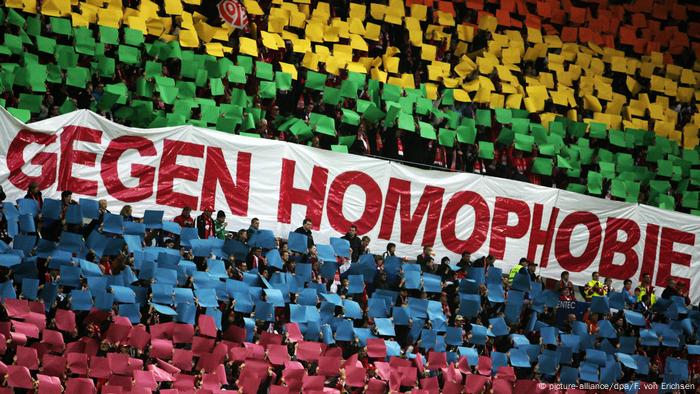 I would attribute homophobia to the lack of education and knowledge. People fear what they don't know. That is mainly why LGBTQ+ people are disliked. Basic LGBTQ education in schools can alter how we think about love and acceptance. As Nelson Mandela once said, "Education is the greatest weapon which you can use to change the world."
Second, the lack of action by schools. Most schools in conservative countries around the world actively avoid or ban discussions on any LGBTQ+ topics. Students cannot rely on their teachers or school staff for support. Schools have even refused to take action in some cases. [3]
Third, the lack of family support. When the school system fails you, you would expect your family to be by your side. That is far from true. Even non-religious families take a while to accept the fact. An outProud report compares this process of acceptance to the grieving process and states that it may take families up to 2 years to fully accept it. [4] Coming out is a game of patience that teenagers are not equipped to deal with.
Some religious families are known to verbally or physically harass their children, force them into abusive and ineffective conversion therapies or even disown their own blood and kick them onto the street! I can't stress this enough – they are children. Youth.gov estimates that 20-40% of the homeless youth are LGBTQ+. [5]
Finally, the law itself. Countries such as Nigeria pose a 14-year jail sentence on LGBTQ+ Nigerians. It even worse in the middle-east where punishment is the death penalty. [6] How are schools supposed to change, when the law itself makes it illegal to be your true self?
A Family
There is a lot that we have to go through, but it is important to remember that there is a light at the end of the tunnel. The world is changing and evolving for the better. Today's youth is way more accepting of LGBTQ+ students. As more and more people come out, your support system will grow. People now know a lot more about the community and as stated before, knowledge is key. There is life after high school and you have to believe that it will get better.
References:
Author's note:
This article exposes the reality and pain of many teens around the world. It is not easy being different, but that is what makes someone great. Organizations such as Trevor project (crisis intervention) and PFLAG are working hard towards making our society more inclusive. The world is changing for the better and so, I believe that we can hope. If life gets tough, remember that 'it gets better'.
Resources for LGBTQ+ youth can be found here: https://www.cdc.gov/lgbthealth/youth-resources.htm
Read more Pride articles at The Teen Pop Magazine
High school already has so much wrong with it. The immense stress, bullying, harassment, popularity contests and loneliness are not healthy. High school students report higher stress levels than adults! Among all of this, it is important to remember that they are still (legally) children! They are still the same people who are just learning about the real world and about themselves. LGBTQ+
High school already has so much wrong with it. The immense stress, bullying, harassment, popularity contests and loneliness are not healthy. High school students report higher stress levels than adults! Among all of this, it is important to remember that they are still (legally) children! They are still the same people who are just learning about the real world and about themselves. LGBTQ+
High school already has so much wrong with it. The immense stress, bullying, harassment, popularity contests and loneliness are not healthy. High school students report higher stress levels than adults! Among all of this, it is important to remember that they are still (legally) children! They are still the same people who are just learning about the real world and about themselves. LGBTQ+
High school already has so much wrong with it. The immense stress, bullying, harassment, popularity contests and loneliness are not healthy. High school students report higher stress levels than adults! Among all of this, it is important to remember that they are still (legally) children! They are still the same people who are just learning about the real world and about themselves. LGBTQ+
High school already has so much wrong with it. The immense stress, bullying, harassment, popularity contests and loneliness are not healthy. High school students report higher stress levels than adults! Among all of this, it is important to remember that they are still (legally) children! They are still the same people who are just learning about the real world and about themselves. LGBTQ+
High school already has so much wrong with it. The immense stress, bullying, harassment, popularity contests and loneliness are not healthy. High school students report higher stress levels than adults! Among all of this, it is important to remember that they are still (legally) children! They are still the same people who are just learning about the real world and about themselves. LGBTQ+
High school already has so much wrong with it. The immense stress, bullying, harassment, popularity contests and loneliness are not healthy. High school students report higher stress levels than adults! Among all of this, it is important to remember that they are still (legally) children! They are still the same people who are just learning about the real world and about themselves. LGBTQ+
High school already has so much wrong with it. The immense stress, bullying, harassment, popularity contests and loneliness are not healthy. High school students report higher stress levels than adults! Among all of this, it is important to remember that they are still (legally) children! They are still the same people who are just learning about the real world and about themselves. LGBTQ+
High school already has so much wrong with it. The immense stress, bullying, harassment, popularity contests and loneliness are not healthy. High school students report higher stress levels than adults! Among all of this, it is important to remember that they are still (legally) children! They are still the same people who are just learning about the real world and about themselves. LGBTQ+
High school already has so much wrong with it. The immense stress, bullying, harassment, popularity contests and loneliness are not healthy. High school students report higher stress levels than adults! Among all of this, it is important to remember that they are still (legally) children! They are still the same people who are just learning about the real world and about themselves. LGBTQ+
High school already has so much wrong with it. The immense stress, bullying, harassment, popularity contests and loneliness are not healthy. High school students report higher stress levels than adults! Among all of this, it is important to remember that they are still (legally) children! They are still the same people who are just learning about the real world and about themselves. LGBTQ+
High school already has so much wrong with it. The immense stress, bullying, harassment, popularity contests and loneliness are not healthy. High school students report higher stress levels than adults! Among all of this, it is important to remember that they are still (legally) children! They are still the same people who are just learning about the real world and about themselves. LGBTQ+
High school already has so much wrong with it. The immense stress, bullying, harassment, popularity contests and loneliness are not healthy. High school students report higher stress levels than adults! Among all of this, it is important to remember that they are still (legally) children! They are still the same people who are just learning about the real world and about themselves. LGBTQ+
High school already has so much wrong with it. The immense stress, bullying, harassment, popularity contests and loneliness are not healthy. High school students report higher stress levels than adults! Among all of this, it is important to remember that they are still (legally) children! They are still the same people who are just learning about the real world and about themselves. LGBTQ+
High school already has so much wrong with it. The immense stress, bullying, harassment, popularity contests and loneliness are not healthy. High school students report higher stress levels than adults! Among all of this, it is important to remember that they are still (legally) children! They are still the same people who are just learning about the real world and about themselves. LGBTQ+
High school already has so much wrong with it. The immense stress, bullying, harassment, popularity contests and loneliness are not healthy. High school students report higher stress levels than adults! Among all of this, it is important to remember that they are still (legally) children! They are still the same people who are just learning about the real world and about themselves. LGBTQ+
High school already has so much wrong with it. The immense stress, bullying, harassment, popularity contests and loneliness are not healthy. High school students report higher stress levels than adults! Among all of this, it is important to remember that they are still (legally) children! They are still the same people who are just learning about the real world and about themselves. LGBTQ+
High school already has so much wrong with it. The immense stress, bullying, harassment, popularity contests and loneliness are not healthy. High school students report higher stress levels than adults! Among all of this, it is important to remember that they are still (legally) children! They are still the same people who are just learning about the real world and about themselves. LGBTQ+
High school already has so much wrong with it. The immense stress, bullying, harassment, popularity contests and loneliness are not healthy. High school students report higher stress levels than adults! Among all of this, it is important to remember that they are still (legally) children! They are still the same people who are just learning about the real world and about themselves. LGBTQ+
High school already has so much wrong with it. The immense stress, bullying, harassment, popularity contests and loneliness are not healthy. High school students report higher stress levels than adults! Among all of this, it is important to remember that they are still (legally) children! They are still the same people who are just learning about the real world and about themselves. LGBTQ+
High school already has so much wrong with it. The immense stress, bullying, harassment, popularity contests and loneliness are not healthy. High school students report higher stress levels than adults! Among all of this, it is important to remember that they are still (legally) children! They are still the same people who are just learning about the real world and about themselves. LGBTQ+
High school already has so much wrong with it. The immense stress, bullying, harassment, popularity contests and loneliness are not healthy. High school students report higher stress levels than adults! Among all of this, it is important to remember that they are still (legally) children! They are still the same people who are just learning about the real world and about themselves. LGBTQ+
High school already has so much wrong with it. The immense stress, bullying, harassment, popularity contests and loneliness are not healthy. High school students report higher stress levels than adults! Among all of this, it is important to remember that they are still (legally) children! They are still the same people who are just learning about the real world and about themselves. LGBTQ+
High school already has so much wrong with it. The immense stress, bullying, harassment, popularity contests and loneliness are not healthy. High school students report higher stress levels than adults! Among all of this, it is important to remember that they are still (legally) children! They are still the same people who are just learning about the real world and about themselves. LGBTQ+
High school already has so much wrong with it. The immense stress, bullying, harassment, popularity contests and loneliness are not healthy. High school students report higher stress levels than adults! Among all of this, it is important to remember that they are still (legally) children! They are still the same people who are just learning about the real world and about themselves. LGBTQ+
High school already has so much wrong with it. The immense stress, bullying, harassment, popularity contests and loneliness are not healthy. High school students report higher stress levels than adults! Among all of this, it is important to remember that they are still (legally) children! They are still the same people who are just learning about the real world and about themselves. LGBTQ+
High school already has so much wrong with it. The immense stress, bullying, harassment, popularity contests and loneliness are not healthy. High school students report higher stress levels than adults! Among all of this, it is important to remember that they are still (legally) children! They are still the same people who are just learning about the real world and about themselves. LGBTQ+
High school already has so much wrong with it. The immense stress, bullying, harassment, popularity contests and loneliness are not healthy. High school students report higher stress levels than adults! Among all of this, it is important to remember that they are still (legally) children! They are still the same people who are just learning about the real world and about themselves. LGBTQ+
High school already has so much wrong with it. The immense stress, bullying, harassment, popularity contests and loneliness are not healthy. High school students report higher stress levels than adults! Among all of this, it is important to remember that they are still (legally) children! They are still the same people who are just learning about the real world and about themselves. LGBTQ+