A first-hand experience of what normal life is like in the unprecedented situation we find ourselves amidst the pandemic.
The "New Normal": First-Hand Experience
Normal:
a. conforming to a type, standard, or regular pattern
b. according with, constituting, or not deviating from a norm, rule, or principle
The thought that everyone goes through the same series of events on a daily basis is beyond absurd. While I take a dip in my pool to cool down from the Texas heat, kids in Alaska are bundled up by the fire, throwing the occasional snowball. As the marimba tune blasts from my phone telling me it's time to wake up, people across the world are counting sheep on their way to dreamland.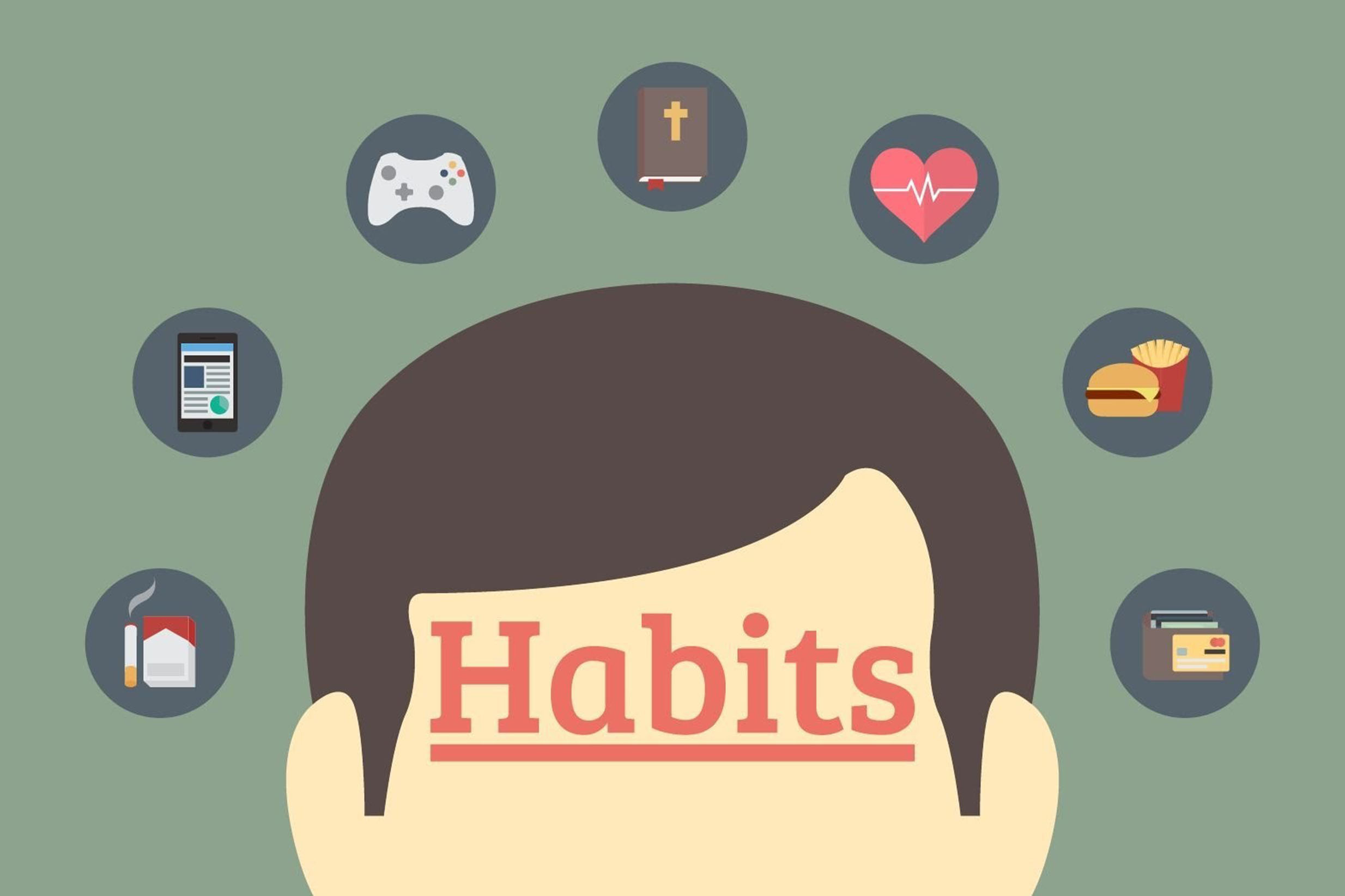 If this is the case, what really is normal?
Despite the diverse lifestyles of the citizens of the world, we manage to find enough common ground to give meaning to this unlikely term. It took a global pandemic, however, for many of us to realize this commonality. One drastic event, the introduction of the novel coronavirus, managed to completely alter our perspectives of normalcy, forcing us to come to terms with a so-called "new normal." What is this new normal? We are all still struggling to answer this question.
On January 20, 2020, the first official case of COVID-19, commonly known as the coronavirus, presented itself in the United States. The public was unfazed, and continued with day-to-day activities willfully blind to the severe repercussions that would soon follow. Coronavirus cases spread rapidly, and increasingly horrifying stats came out each week. By the time the economy finally shut down and quarantine mandates were passed, the country was past the point of no return. While many followed these mandates strictly, others took advantage of cheap flights to vacation destinations, which further spread the virus and polarized the nation.
My mom put immense pressure on my family to stay inside, prohibiting us from even going to the grocery store. My dad, on the other hand, slapped a mask on his face and felt invincible. My brother and I, in agreement for once, took a middle ground, attempting to negate both extremes by making reasonable judgements not based in fear or pride. You can imagine the tension and arguments that arose in my household. Despite our efforts, my mom emerged victorious as usual, and we accepted quarantine as our new normal, promising her we wouldn't leave the house any time soon.
Just as we were getting used to the highlight of our day being family movie night, my father received a call from my aunt in Tennessee. She was sobbing as she told my dad that his brother needed emergency open-heart surgery. There was no question that we had to get to Johnson City as soon as possible. Despite my dad's series of convincing arguments for flying rather than driving, my mom got her way again and hours later we hit the road in our SUV full of blankets, pillows, and snacks to last the 16-hour drive.
We arrived in Tennessee on Tuesday morning, equal parts exhausted and anxious. Thankfully, we got to spend a day with Uncle Anil before he had to report to the hospital the next day. After he told us the details of his newly-discovered health condition, we did all the catching up there was left to do and prayed for a safe procedure.
All I knew was that the surgery would take place Friday morning, my uncle was required to stay in the hospital from Wednesday to Monday of the following week, and my dad and aunt were alternating nights at the hospital. When my dad came home each night wearing a mask, sunglasses, and gloves, he rushed to the shower, being careful not to touch anything. He wouldn't even let us be in the same room as him until he had vigorously scrubbed every inch of his body.
Even when we were in the same room, he didn't tell us much. Every time I'd ask a question about my uncle, he would brush it off. "It's fine, everything will be fine." I could read the stress in his avoidance of my glance and busy body behavior. When he wasn't around, my mom told me not to pester him with questions, and to let him divulge information to us on his own terms.
On Thursday afternoon, I was called to the hospital to wish my uncle luck for the next day's surgery. With my nervous mother prodding me every step of the way, I suited up: high bun, full-length clothing, gloves, bulky transparent glasses, and a disposable mask with a cloth mask over it. As we pulled into the parking lot, I was startled by the sheer number of cars and the amount of people that must be in the hospital. It had been months since I'd been around strangers, and I was overwhelmed by paranoia that I would contract the virus at any moment.
I walked with my cousin in the hot July sun to the main entrance of the hospital, nervous about witnessing the battleground of COVID-19 firsthand and seeing my uncle who I'd always known as a healthy man in his current state. The receptionist asked our age, checked the visitors list to make sure my uncle had no visitors at that moment (there was a maximum of one visitor allowed at a time or two if one was under 18), and took our temperatures. 97.6 and 98.1. She gave us Uncle Anil's room number and reminded us, in the monotone voice of desensitization, about the no contact policy.
We wandered through the maze of dark hallways, struggling to find his room on one of the upper floors. It was pretty creepy. Once we found the right hallway, we avoided making eye contact with the nurses. We knew that my aunt was still in the room; she had signed out and snuck back in through a side door. (This became a regular practice for my family. We quickly discovered the loopholes of the hospital system, and managed to get the whole family into the room on more than one occasion. The doctor understood the severity of my uncle's condition and how important it was to have the comfort of his family, so he let it slide.)
The moment I saw my uncle hooked up to an IV pump, I felt like I was at the top of a roller coaster except for all the thrill of the drop was replaced by fear. The need to hug him overtook me, but the realization that the nurses wouldn't allow it crushed that feeling to dust. Although it felt impossible to adequately comfort him with the restrictions in place, I put on a brave face and did my best to reassure him.
I reminded him that he was lucky to have caught things when he did, and gotten a check-up. (The doctors told him that if he hadn't, he likely would've had a massive heart attack.) His fate was to live, not to die. He reassured me in turn, explaining the procedure. The idea of a permanent new artery made me feel better and I left the hospital still afraid, but happy my uncle was entering surgery with a positive mindset and hopeful for his recovery.
Friday morning came quicker than ever, and with it came my uncle's successful operation. Though coronavirus made this huge obstacle even more difficult to overcome, I learned a great deal from it. It not only taught me to treasure my old idea of normalcy but showed me the true meaning of family: honoring those you care about no matter the hurdles along the path. It's been a month since I've arrived home from Tennessee, and I'm happy to report that my uncle is recovering at record speed. "Normal," however, still feels like a hectic fever dream that I hope to wake up from sometime soon.
I reminded him that he was lucky to have caught things when he did, and gotten a check-up. (The doctors told him that if he hadn't, he likely would've had a massive heart attack.) His fate was to live, not to die. He reassured me in turn, explaining the procedure. The idea of a permanent new artery made me feel better and I left the hospital still afraid, but happy my uncle was entering surgery with a positive mindset and hopeful for his recovery. normal
I reminded him that he was lucky to have caught things when he did, and gotten a check-up. (The doctors told him that if he hadn't, he likely would've had a massive heart attack.) His fate was to live, not to die. He reassured me in turn, explaining the procedure. The idea of a permanent new artery made me feel better and I left the hospital still afraid, but happy my uncle was entering surgery with a positive mindset and hopeful for his recovery. normal
I reminded him that he was lucky to have caught things when he did, and gotten a check-up. (The doctors told him that if he hadn't, he likely would've had a massive heart attack.) His fate was to live, not to die. He reassured me in turn, explaining the procedure. The idea of a permanent new artery made me feel better and I left the hospital still afraid, but happy my uncle was entering surgery with a positive mindset and hopeful for his recovery. normal
I reminded him that he was lucky to have caught things when he did, and gotten a check-up. (The doctors told him that if he hadn't, he likely would've had a massive heart attack.) His fate was to live, not to die. He reassured me in turn, explaining the procedure. The idea of a permanent new artery made me feel better and I left the hospital still afraid, but happy my uncle was entering surgery with a positive mindset and hopeful for his recovery. normal
I reminded him that he was lucky to have caught things when he did, and gotten a check-up. (The doctors told him that if he hadn't, he likely would've had a massive heart attack.) His fate was to live, not to die. He reassured me in turn, explaining the procedure. The idea of a permanent new artery made me feel better and I left the hospital still afraid, but happy my uncle was entering surgery with a positive mindset and hopeful for his recovery. normal
I reminded him that he was lucky to have caught things when he did, and gotten a check-up. (The doctors told him that if he hadn't, he likely would've had a massive heart attack.) His fate was to live, not to die. He reassured me in turn, explaining the procedure. The idea of a permanent new artery made me feel better and I left the hospital still afraid, but happy my uncle was entering surgery with a positive mindset and hopeful for his recovery. normal
I reminded him that he was lucky to have caught things when he did, and gotten a check-up. (The doctors told him that if he hadn't, he likely would've had a massive heart attack.) His fate was to live, not to die. He reassured me in turn, explaining the procedure. The idea of a permanent new artery made me feel better and I left the hospital still afraid, but happy my uncle was entering surgery with a positive mindset and hopeful for his recovery. normalnormal normal
I reminded him that he was lucky to have caught things when he did, and gotten a check-up. (The doctors told him that if he hadn't, he likely would've had a massive heart attack.) His fate was to live, not to die. He reassured me in turn, explaining the procedure. The idea of a permanent new artery made me feel better and I left the hospital still afraid, but happy my uncle was entering surgery with a positive mindset and hopeful for his recovery. normal
I reminded him that he was lucky to have caught things when he did, and gotten a check-up. (The doctors told him that if he hadn't, he likely would've had a massive heart attack.) His fate was to live, not to die. He reassured me in turn, explaining the procedure. The idea of a permanent new artery made me feel better and I left the hospital still afraid, but happy my uncle was entering surgery with a positive mindset and hopeful for his recovery. normal
I reminded him that he was lucky to have caught things when he did, and gotten a check-up. (The doctors told him that if he hadn't, he likely would've had a massive heart attack.) His fate was to live, not to die. He reassured me in turn, explaining the procedure. The idea of a permanent new artery made me feel better and I left the hospital still afraid, but happy my uncle was entering surgery with a positive mindset and hopeful for his recovery. normal
I reminded him that he was lucky to have caught things when he did, and gotten a check-up. (The doctors told him that if he hadn't, he likely would've had a massive heart attack.) His fate was to live, not to die. He reassured me in turn, explaining the procedure. The idea of a permanent new artery made me feel better and I left the hospital still afraid, but happy my uncle was entering surgery with a positive mindset and hopeful for his recovery. normal
I reminded him that he was lucky to have caught things when he did, and gotten a check-up. (The doctors told him that if he hadn't, he likely would've had a massive heart attack.) His fate was to live, not to die. He reassured me in turn, explaining the procedure. The idea of a permanent new artery made me feel better and I left the hospital still afraid, but happy my uncle was entering surgery with a positive mindset and hopeful for his recovery. normal
I reminded him that he was lucky to have caught things when he did, and gotten a check-up. (The doctors told him that if he hadn't, he likely would've had a massive heart attack.) His fate was to live, not to die. He reassured me in turn, explaining the procedure. The idea of a permanent new artery made me feel better and I left the hospital still afraid, but happy my uncle was entering surgery with a positive mindset and hopeful for his recovery. normal
I reminded him that he was lucky to have caught things when he did, and gotten a check-up. (The doctors told him that if he hadn't, he likely would've had a massive heart attack.) His fate was to live, not to die. He reassured me in turn, explaining the procedure. The idea of a permanent new artery made me feel better and I left the hospital still afraid, but happy my uncle was entering surgery with a positive mindset and hopeful for his recovery. normal