The "Peninsula of peninsulas" is a great place for exotic and adventurous vacations. The off-beat and magnificent destinations of Europe are to be mentioned on every bucket list!
1) Bosnia and Herzegovina
Looking to have an adventure? Book that flight to Bosnia and Herzegovina! With the beautiful rocky mountains that are perfect for hiking, biking, paragliding and countless waterfalls which are also fantastic for rafting and swimming, you'll have plenty to do!
2) Cyprus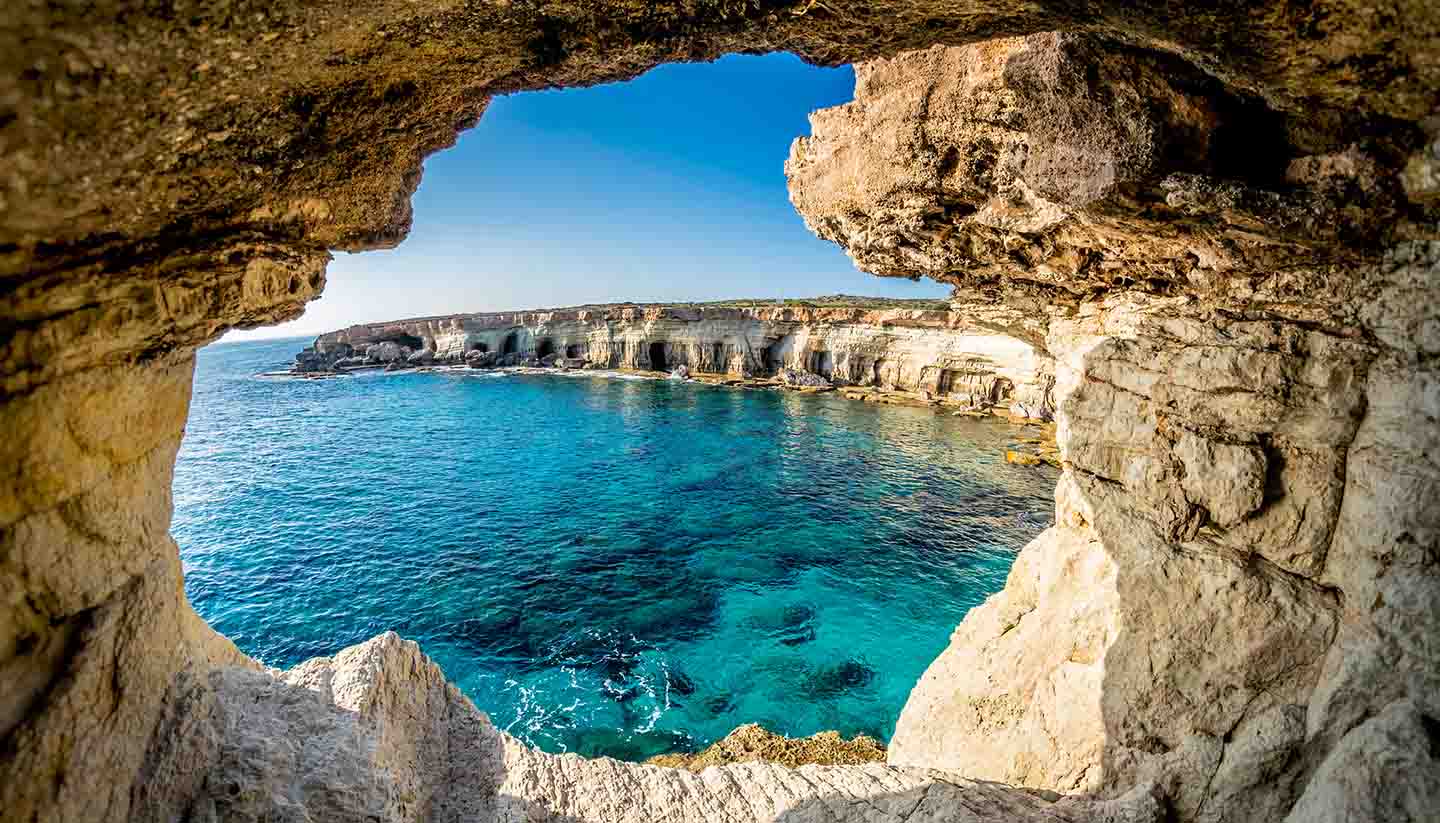 Cyprus is an island located right in the Mediterranean offers so much to tourists! This trip is particularly great for history lovers as the remains of various ancient empires can be seen. It's great for sight-seeing & relaxing!
3) Romania
One of the most diverse countries in Europe, Romania has everything from snow-capped mountains to royal sights to sandy beaches! This country has something for everyone so I'd say it's a universal location for the perfect vacation!
4) Spain
For all my adventure lovers, Spain has it all! Incredible architecture, rich cuisine, and intriguing museums! Scuba diving, snowboarding, and hiking are just a few of the endless activities you can do all year around in Spain! The immense historical significance found in Spain is incredibly fascinating due to the country's involvement in the Spanish Civil War and more. Definitely put this on your list of places to travel!
5) Italy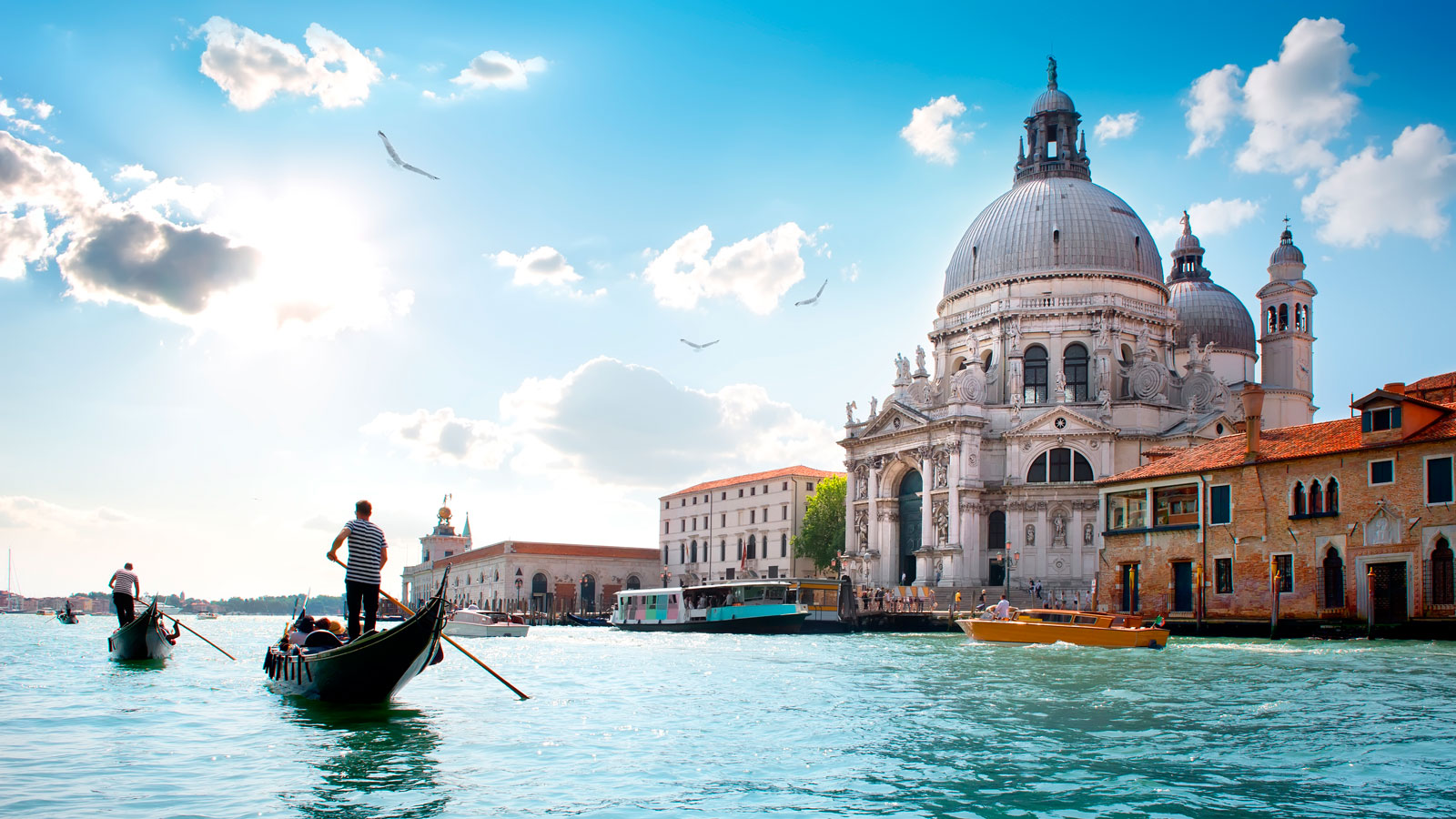 Italy is one of the most gorgeous countries on Earth! I assure you, if you go to this legendary country you will fall in love with its beauty. The Roman ruins which can be seen from almost any place of the country, the ancient cities of Florence and Venice that are covered in cultural heritage, Tuscany's breathtaking villages, its picture perfect lakes like Lake Como, and the significant artistic and historic value the country has from birthing world renowned artists like Leonardo da Vinci, Michelangelo, and  Donatello, the possibilities are endless!
If Europe is not the place for you, then here are 5 places to visit in North America!
For all my adventure lovers, Spain has it all! Incredible architecture, rich cuisine, and intriguing museums! Scuba diving, snowboarding, and hiking are just a few of the endless activities you can do all year around in Spain! The immense historical significance found in Spain is incredibly fascinating due to the country's involvement in the Spanish Civil War and more. Definitely put this on your list of places to travel! Europe
For all my adventure lovers, Spain has it all! Incredible architecture, rich cuisine, and intriguing museums! Scuba diving, snowboarding, and hiking are just a few of the endless activities you can do all year around in Spain! The immense historical significance found in Spain is incredibly fascinating due to the country's involvement in the Spanish Civil War and more. Definitely put this on your list of places to travel! Europe
For all my adventure lovers, Spain has it all! Incredible architecture, rich cuisine, and intriguing museums! Scuba diving, snowboarding, and hiking are just a few of the endless activities you can do all year around in Spain! The immense historical significance found in Spain is incredibly fascinating due to the country's involvement in the Spanish Civil War and more. Definitely put this on your list of places to travel! Europe
For all my adventure lovers, Spain has it all! Incredible architecture, rich cuisine, and intriguing museums! Scuba diving, snowboarding, and hiking are just a few of the endless activities you can do all year around in Spain! The immense historical significance found in Spain is incredibly fascinating due to the country's involvement in the Spanish Civil War and more. Definitely put this on your list of places to travel! Europe
For all my adventure lovers, Spain has it all! Incredible architecture, rich cuisine, and intriguing museums! Scuba diving, snowboarding, and hiking are just a few of the endless activities you can do all year around in Spain! The immense historical significance found in Spain is incredibly fascinating due to the country's involvement in the Spanish Civil War and more. Definitely put this on your list of places to travel! Europe
For all my adventure lovers, Spain has it all! Incredible architecture, rich cuisine, and intriguing museums! Scuba diving, snowboarding, and hiking are just a few of the endless activities you can do all year around in Spain! The immense historical significance found in Spain is incredibly fascinating due to the country's involvement in the Spanish Civil War and more. Definitely put this on your list of places to travel! Europe
For all my adventure lovers, Spain has it all! Incredible architecture, rich cuisine, and intriguing museums! Scuba diving, snowboarding, and hiking are just a few of the endless activities you can do all year around in Spain! The immense historical significance found in Spain is incredibly fascinating due to the country's involvement in the Spanish Civil War and more. Definitely put this on your list of places to travel! Europe
For all my adventure lovers, Spain has it all! Incredible architecture, rich cuisine, and intriguing museums! Scuba diving, snowboarding, and hiking are just a few of the endless activities you can do all year around in Spain! The immense historical significance found in Spain is incredibly fascinating due to the country's involvement in the Spanish Civil War and more. Definitely put this on your list of places to travel! Europe
For all my adventure lovers, Spain has it all! Incredible architecture, rich cuisine, and intriguing museums! Scuba diving, snowboarding, and hiking are just a few of the endless activities you can do all year around in Spain! The immense historical significance found in Spain is incredibly fascinating due to the country's involvement in the Spanish Civil War and more. Definitely put this on your list of places to travel! Europe
For all my adventure lovers, Spain has it all! Incredible architecture, rich cuisine, and intriguing museums! Scuba diving, snowboarding, and hiking are just a few of the endless activities you can do all year around in Spain! The immense historical significance found in Spain is incredibly fascinating due to the country's involvement in the Spanish Civil War and more. Definitely put this on your list of places to travel! Europe
For all my adventure lovers, Spain has it all! Incredible architecture, rich cuisine, and intriguing museums! Scuba diving, snowboarding, and hiking are just a few of the endless activities you can do all year around in Spain! The immense historical significance found in Spain is incredibly fascinating due to the country's involvement in the Spanish Civil War and more. Definitely put this on your list of places to travel! Europe
For all my adventure lovers, Spain has it all! Incredible architecture, rich cuisine, and intriguing museums! Scuba diving, snowboarding, and hiking are just a few of the endless activities you can do all year around in Spain! The immense historical significance found in Spain is incredibly fascinating due to the country's involvement in the Spanish Civil War and more. Definitely put this on your list of places to travel! Europe
For all my adventure lovers, Spain has it all! Incredible architecture, rich cuisine, and intriguing museums! Scuba diving, snowboarding, and hiking are just a few of the endless activities you can do all year around in Spain! The immense historical significance found in Spain is incredibly fascinating due to the country's involvement in the Spanish Civil War and more. Definitely put this on your list of places to travel! Europe
For all my adventure lovers, Spain has it all! Incredible architecture, rich cuisine, and intriguing museums! Scuba diving, snowboarding, and hiking are just a few of the endless activities you can do all year around in Spain! The immense historical significance found in Spain is incredibly fascinating due to the country's involvement in the Spanish Civil War and more. Definitely put this on your list of places to travel! Europe
For all my adventure lovers, Spain has it all! Incredible architecture, rich cuisine, and intriguing museums! Scuba diving, snowboarding, and hiking are just a few of the endless activities you can do all year around in Spain! The immense historical significance found in Spain is incredibly fascinating due to the country's involvement in the Spanish Civil War and more. Definitely put this on your list of places to travel! Europe
For all my adventure lovers, Spain has it all! Incredible architecture, rich cuisine, and intriguing museums! Scuba diving, snowboarding, and hiking are just a few of the endless activities you can do all year around in Spain! The immense historical significance found in Spain is incredibly fascinating due to the country's involvement in the Spanish Civil War and more. Definitely put this on your list of places to travel! Europe
For all my adventure lovers, Spain has it all! Incredible architecture, rich cuisine, and intriguing museums! Scuba diving, snowboarding, and hiking are just a few of the endless activities you can do all year around in Spain! The immense historical significance found in Spain is incredibly fascinating due to the country's involvement in the Spanish Civil War and more. Definitely put this on your list of places to travel! Europe
For all my adventure lovers, Spain has it all! Incredible architecture, rich cuisine, and intriguing museums! Scuba diving, snowboarding, and hiking are just a few of the endless activities you can do all year around in Spain! The immense historical significance found in Spain is incredibly fascinating due to the country's involvement in the Spanish Civil War and more. Definitely put this on your list of places to travel! Europe
For all my adventure lovers, Spain has it all! Incredible architecture, rich cuisine, and intriguing museums! Scuba diving, snowboarding, and hiking are just a few of the endless activities you can do all year around in Spain! The immense historical significance found in Spain is incredibly fascinating due to the country's involvement in the Spanish Civil War and more. Definitely put this on your list of places to travel! Europe
For all my adventure lovers, Spain has it all! Incredible architecture, rich cuisine, and intriguing museums! Scuba diving, snowboarding, and hiking are just a few of the endless activities you can do all year around in Spain! The immense historical significance found in Spain is incredibly fascinating due to the country's involvement in the Spanish Civil War and more. Definitely put this on your list of places to travel! Europe
For all my adventure lovers, Spain has it all! Incredible architecture, rich cuisine, and intriguing museums! Scuba diving, snowboarding, and hiking are just a few of the endless activities you can do all year around in Spain! The immense historical significance found in Spain is incredibly fascinating due to the country's involvement in the Spanish Civil War and more. Definitely put this on your list of places to travel! Europe
For all my adventure lovers, Spain has it all! Incredible architecture, rich cuisine, and intriguing museums! Scuba diving, snowboarding, and hiking are just a few of the endless activities you can do all year around in Spain! The immense historical significance found in Spain is incredibly fascinating due to the country's involvement in the Spanish Civil War and more. Definitely put this on your list of places to travel! Europe
For all my adventure lovers, Spain has it all! Incredible architecture, rich cuisine, and intriguing museums! Scuba diving, snowboarding, and hiking are just a few of the endless activities you can do all year around in Spain! The immense historical significance found in Spain is incredibly fascinating due to the country's involvement in the Spanish Civil War and more. Definitely put this on your list of places to travel! Europe
For all my adventure lovers, Spain has it all! Incredible architecture, rich cuisine, and intriguing museums! Scuba diving, snowboarding, and hiking are just a few of the endless activities you can do all year around in Spain! The immense historical significance found in Spain is incredibly fascinating due to the country's involvement in the Spanish Civil War and more. Definitely put this on your list of places to travel! Europe
For all my adventure lovers, Spain has it all! Incredible architecture, rich cuisine, and intriguing museums! Scuba diving, snowboarding, and hiking are just a few of the endless activities you can do all year around in Spain! The immense historical significance found in Spain is incredibly fascinating due to the country's involvement in the Spanish Civil War and more. Definitely put this on your list of places to travel! Europe
For all my adventure lovers, Spain has it all! Incredible architecture, rich cuisine, and intriguing museums! Scuba diving, snowboarding, and hiking are just a few of the endless activities you can do all year around in Spain! The immense historical significance found in Spain is incredibly fascinating due to the country's involvement in the Spanish Civil War and more. Definitely put this on your list of places to travel! Europe
For all my adventure lovers, Spain has it all! Incredible architecture, rich cuisine, and intriguing museums! Scuba diving, snowboarding, and hiking are just a few of the endless activities you can do all year around in Spain! The immense historical significance found in Spain is incredibly fascinating due to the country's involvement in the Spanish Civil War and more. Definitely put this on your list of places to travel! Europe
For all my adventure lovers, Spain has it all! Incredible architecture, rich cuisine, and intriguing museums! Scuba diving, snowboarding, and hiking are just a few of the endless activities you can do all year around in Spain! The immense historical significance found in Spain is incredibly fascinating due to the country's involvement in the Spanish Civil War and more. Definitely put this on your list of places to travel! Europe
For all my adventure lovers, Spain has it all! Incredible architecture, rich cuisine, and intriguing museums! Scuba diving, snowboarding, and hiking are just a few of the endless activities you can do all year around in Spain! The immense historical significance found in Spain is incredibly fascinating due to the country's involvement in the Spanish Civil War and more. Definitely put this on your list of places to travel! Europe
For all my adventure lovers, Spain has it all! Incredible architecture, rich cuisine, and intriguing museums! Scuba diving, snowboarding, and hiking are just a few of the endless activities you can do all year around in Spain! The immense historical significance found in Spain is incredibly fascinating due to the country's involvement in the Spanish Civil War and more. Definitely put this on your list of places to travel! Europe
For all my adventure lovers, Spain has it all! Incredible architecture, rich cuisine, and intriguing museums! Scuba diving, snowboarding, and hiking are just a few of the endless activities you can do all year around in Spain! The immense historical significance found in Spain is incredibly fascinating due to the country's involvement in the Spanish Civil War and more. Definitely put this on your list of places to travel! Europe
For all my adventure lovers, Spain has it all! Incredible architecture, rich cuisine, and intriguing museums! Scuba diving, snowboarding, and hiking are just a few of the endless activities you can do all year around in Spain! The immense historical significance found in Spain is incredibly fascinating due to the country's involvement in the Spanish Civil War and more. Definitely put this on your list of places to travel! Europe
Europe