A tale as old as time revamped to fit modern ideologies and to stand for what's right. An article that addresses Oscar Wilde and Dorian Gray, where love is love – a mentality that's here to stay.
Oscar's Thoughts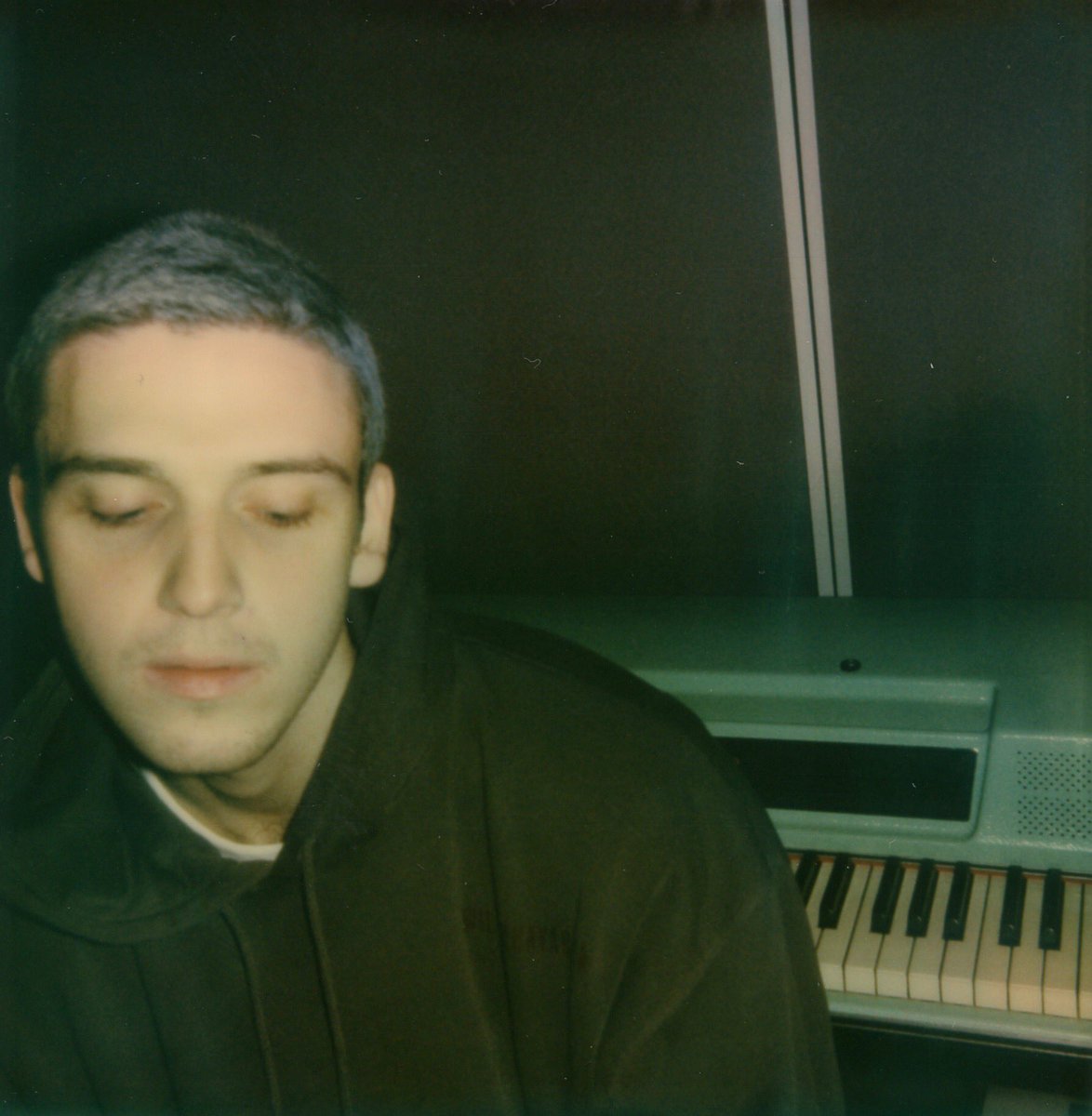 start
Oscar doesn't have a single train of thought. He has several trains in his head at all times whizzing by at 200 miles per hour, narrowly missing each other, each containing screaming conductors. His friends marvel at his calm exterior,
If only they knew, he thinks to himself. If only they understood the heart-wrenching ache of feeling so alone all the time.
It was a chilly winter night, he was surrounded by friends, all sat in a circle around the bonfire, flames flickering before his eyes, akin to the feeling in his heart. Oscar couldn't help but glance at the object of his affection from time to time, his very own Dorian Gray – his literary muse, his evil genius, his restless lover. He was caught sneaking a glimpse and shifted his gaze immediately, his cheeks reddening. Thank goodness for the dark.
"He is witty, graceful, lovely to look at, lovable to be with. He has also ruined my life, so can't help loving him – it is the only thing to do."
Oscar listened intently as he narrated the story of how he snuck out of his girlfriend's house at 3 am.
His voice could not be described without using his name, but he imagines Joan of Arc heard something similar the day she picked up a sword.
The Mysterious Stranger
Something ticklish brushed against Oscar's hand, startled, he looked around trying to figure out what was happening when he felt the unmistakable feeling of a hand gripping his own under the blanket covering Oscar and him. They said nothing, but that was enough, they were, after all, fluent in silence and secrets.
Oscar felt as though he might drown in the ferocious sea if he let go, so he didn't.
He knew what the boys would say if they were to look under the blanket. They saw them through funhouse mirrors: distorted, disturbed, their monstrous bodies taking too much space, spoiling innocent spaces with imposing sexualities. Their innocence never truly theirs. Even with this, there is nowhere Oscar would rather be than holding hands under a blanket, with his beloved's voice like rain on a hot day, his grip tightening as if to say "I dare you to take this away from me."
"Dearest Boise, I should awfully like to go away with you somewhere where it is hot and coloured."
The tide is high and the water splashed around angrily, but miraculously stayed away from the group of boys. Oscar assumed this was because the water did not want to disrupt his moment of purity, and that is the greatest form of intimacy.
He wished they find acceptance in their hearts. The kind that rings through bones, the kind that quiets the voice inside that makes people think they can dictate the lives of those they do not even know, the life of his dearest boy.
There are only a few things in life so beautiful they hurt: scalding hot coffee that burns the roof of your mouth, the sun in your eyes waking you up at dawn, and you.
Sitting on the logs, secretly holding on for dear life, Oscar pondered over Mark Twain's theory that humans are the only truly evil beings because of the existence of our moral compasses. Nothing a wild bear does is technically evil because it has no sense of right or wrong. This trait- humanity, is a curse that makes us capable of choosing sin. The irony being that the thing separating us from animals is what makes us animalistic.
Suddenly the hand is ripped from his grasp, snapping him out of his reverie he looks up to see a frown on his lover's face. And then he knows, Oscar knows that their time is up. This is how it will always be, and eventually, his brain will become numb to emotions. Some day, Oscar will exit society peacefully with him, and they will live in a meticulously crafted dream where love is love.
Read more articles on Pride on The Teen Pop Magazine!
Suddenly the hand is ripped from his grasp, snapping him out of his reverie he looks up to see a frown on his lover's face. And then he knows, Oscar knows that their time is up. This is how it will always be, and eventually, his brain will become numb to emotions. Some day, Oscar will exit society peacefully with 
Suddenly the hand is ripped from his grasp, snapping him out of his reverie he looks up to see a frown on his lover's face. And then he knows, Oscar knows that their time is up. This is how it will always be, and eventually, his brain will become numb to emotions. Some day, Oscar will exit society peacefully with 
startSuddenly the hand is ripped from his grasp, snapping him out of his reverie he looks up to see a frown on his lover's face. And then he knows, Oscar knows that their time is up. This is how it will always be, and eventually, his brain will become numb to emotions. Some day, Oscar will exit society peacefully with 
Suddenly the hand is ripped from his grasp, snapping him out of his reverie he looks up to see a frown on his lover's face. And then he knows, Oscar knows that their time is up. This is how it will always be, and eventually, his brain will become numb to emotions. Some day, Oscar will exit society peacefully with 
Suddenly the hand is ripped from his grasp, snapping him out of his reverie he looks up to see a frown on his lover's face. And then he knows, Oscar knows that their time is up. This is how it will always be, and eventually, his brain will become numb to emotions. Some day, Oscar will exit society peacefully with 
Suddenly the hand is ripped from his grasp, snapping him out of his reverie he looks up to see a frown on his lover's face. And then he knows, Oscar knows that their time is up. This is how it will always be, and eventually, his brain will become numb to emotions. Some day, Oscar will exit society peacefully with 
Suddenly the hand is ripped from his grasp, snapping him out of his reverie he looks up to see a frown on his lover's face. And then he knows, Oscar knows that their time is up. This is how it will always be, and eventually, his brain will become numb to emotions. Some day, Oscar will exit society peacefully with 
Suddenly the hand is ripped from his grasp, snapping him out of his reverie he looks up to see a frown on his lover's face. And then he knows, Oscar knows that their time is up. This is how it will always be, and eventually, his brain will become numb to emotions. Some day, Oscar will exit society peacefully with 
Suddenly the hand is ripped from his grasp, snapping him out of his reverie he looks up to see a frown on his lover's face. And then he knows, Oscar knows that their time is up. This is how it will always be, and eventually, his brain will become numb to emotions. Some day, Oscar will exit society peacefully with 
Suddenly the hand is ripped from his grasp, snapping him out of his reverie he looks up to see a frown on his lover's face. And then he knows, Oscar knows that their time is up. This is how it will always be, and eventually, his brain will become numb to emotions. Some day, Oscar will exit society peacefully with 
Suddenly the hand is ripped from his grasp, snapping him out of his reverie he looks up to see a frown on his lover's face. And then he knows, Oscar knows that their time is up. This is how it will always be, and eventually, his brain will become numb to emotions. Some day, Oscar will exit society peacefully with 
Suddenly the hand is ripped from his grasp, snapping him out of his reverie he looks up to see a frown on his lover's face. And then he knows, Oscar knows that their time is up. This is how it will always be, and eventually, his brain will become numb to emotions. Some day, Oscar will exit society peacefully with 
Suddenly the hand is ripped from his grasp, snapping him out of his reverie he looks up to see a frown on his lover's face. And then he knows, Oscar knows that their time is up. This is how it will always be, and eventually, his brain will become numb to emotions. Some day, Oscar will exit society peacefully with 
Suddenly the hand is ripped from his grasp, snapping him out of his reverie he looks up to see a frown on his lover's face. And then he knows, Oscar knows that their time is up. This is how it will always be, and eventually, his brain will become numb to emotions. Some day, Oscar will exit society peacefully with  start
Suddenly the hand is ripped from his grasp, snapping him out of his reverie he looks up to see a frown on his lover's face. And then he knows, Oscar knows that their time is up. This is how it will always be, and eventually, his brain will become numb to emotions. Some day, Oscar will exit society peacefully with  start
Suddenly the hand is ripped from his grasp, snapping him out of his reverie he looks up to see a frown on his lover's face. And then he knows, Oscar knows that their time is up. This is how it will always be, and eventually, his brain will become numb to emotions. Some day, Oscar will exit society peacefully with  start
Suddenly the hand is ripped from his grasp, snapping him out of his reverie he looks up to see a frown on his lover's face. And then he knows, Oscar knows that their time is up. This is how it will always be, and eventually, his brain will become numb to emotions. Some day, Oscar will exit society peacefully with  start start start start start start start
Suddenly the hand is ripped from his grasp, snapping him out of his reverie he looks up to see a frown on his lover's face. And then he knows, Oscar knows that their time is up. This is how it will always be, and eventually, his brain will become numb to emotions. Some day, Oscar will exit society peacefully with  start
Suddenly the hand is ripped from his grasp, snapping him out of his reverie he looks up to see a frown on his lover's face. And then he knows, Oscar knows that their time is up. This is how it will always be, and eventually, his brain will become numb to emotions. Some day, Oscar will exit society peacefully with  start
Suddenly the hand is ripped from his grasp, snapping him out of his reverie he looks up to see a frown on his lover's face. And then he knows, Oscar knows that their time is up. This is how it will always be, and eventually, his brain will become numb to emotions. Some day, Oscar will exit society peacefully with  start
Suddenly the hand is ripped from his grasp, snapping him out of his reverie he looks up to see a frown on his lover's face. And then he knows, Oscar knows that their time is up. This is how it will always be, and eventually, his brain will become numb to emotions. Some day, Oscar will exit society peacefully with  start
Suddenly the hand is ripped from his grasp, snapping him out of his reverie he looks up to see a frown on his lover's face. And then he knows, Oscar knows that their time is up. This is how it will always be, and eventually, his brain will become numb to emotions. Some day, Oscar will exit society peacefully with  start
Suddenly the hand is ripped from his grasp, snapping him out of his reverie he looks up to see a frown on his lover's face. And then he knows, Oscar knows that their time is up. This is how it will always be, and eventually, his brain will become numb to emotions. Some day, Oscar will exit society peacefully with  start
Suddenly the hand is ripped from his grasp, snapping him out of his reverie he looks up to see a frown on his lover's face. And then he knows, Oscar knows that their time is up. This is how it will always be, and eventually, his brain will become numb to emotions. Some day, Oscar will exit society peacefully with  start
Suddenly the hand is ripped from his grasp, snapping him out of his reverie he looks up to see a frown on his lover's face. And then he knows, Oscar knows that their time is up. This is how it will always be, and eventually, his brain will become numb to emotions. Some day, Oscar will exit society peacefully with  start
Suddenly the hand is ripped from his grasp, snapping him out of his reverie he looks up to see a frown on his lover's face. And then he knows, Oscar knows that their time is up. This is how it will always be, and eventually, his brain will become numb to emotions. Some day, Oscar will exit society peacefully with  start
Suddenly the hand is ripped from his grasp, snapping him out of his reverie he looks up to see a frown on his lover's face. And then he knows, Oscar knows that their time is up. This is how it will always be, and eventually, his brain will become numb to emotions. Some day, Oscar will exit society peacefully with  start
Suddenly the hand is ripped from his grasp, snapping him out of his reverie he looks up to see a frown on his lover's face. And then he knows, Oscar knows that their time is up. This is how it will always be, and eventually, his brain will become numb to emotions. Some day, Oscar will exit society peacefully with  start
Suddenly the hand is ripped from his grasp, snapping him out of his reverie he looks up to see a frown on his lover's face. And then he knows, Oscar knows that their time is up. This is how it will always be, and eventually, his brain will become numb to emotions. Some day, Oscar will exit society peacefully with  start
Suddenly the hand is ripped from his grasp, snapping him out of his reverie he looks up to see a frown on his lover's face. And then he knows, Oscar knows that their time is up. This is how it will always be, and eventually, his brain will become numb to emotions. Some day, Oscar will exit society peacefully with  start