Behind every famous name, there is a lesser-known person. Let us discuss some of the lesser-known black women in history.
Right now we are experiencing history. Every day that passes by is a day that will be recorded in the textbooks and studied in the future. So, to be apart of history, we need to understand history. 
Unforgotten History
The Civil Rights Movement has proved to be an important movement that progressed African-American roles in the nation. It's not an unknown movement – it's studied at most schools across the nation, but, as usual, there are key parts and people who are forgotten in the shadow of bigger names and roles.
Of course, it's seemingly impossible to learn every single name of everyone who played a role here. There are many unnamed heroes whose identity may never be uncovered. However, there are many unnamed heroes whose name should be sung and whose name should be remembered. And that's the point of this article– to give you the names of some people whose name deserves to be remembered.
1. Pauli Murray
Pauli Murray was not only an influential person in civil rights, she was also an African American woman struggling with her sexuality. S/he was wrestling with her gender identity, and she chose to be called Pauli, as it was non-gender specific.
Her fight for social justice began with an incident in 1940. She was arrested in 1940 for "disorderly conduct" on a bus, where she disputed the constitutionality of the segregated buses. She also worked with the Workers Defense League, which was an organization promoting labour rights. These two experiences motivated her to attend Howard University as a law student. There, she famously challenged Plessy v. Ferguson, where her classmates surely thought she was crazy.
Then, she turned to her professor and made a ten dollar bet: within 25 years, Plessy v. Ferguson would be overturned. Of course, she was right. A decade later, Plessy v. Ferguson was overturned. In 1942, alongside George Houser, James Farmer and Bayard Rustin, they formed the Congress of Racial Equality (CORE).
This organization went on to become one of the leading activist movements, and even most notable provided nonviolence training to demonstrators in Alabama. She later graduated from Howard University, with plans to finish her post-grad at Harvard, who denied her admission because she was girl. She ended up finishing her post-grad at UC Berkeley and went on to recieve her Doctorate in the Science of Law (JSD program) from Yale University, becoming the first African American to earn this degree.
She published a book named States' Laws on Race and Color which was soon known as the "bible of civil rights work." She passed away of pancreatic cancer in 1985.
Ella Baker
Ella Baker is regarded as one of the reasons the Civil Rights Movement took off in the first place. She played major roles in three well-known organizations who served social justice causes: the National Association for the Advancement of Colored People (NAACP), the Southern Christian Leadership Conference (SCLC), and the Student Nonviolent Coordinating Committee (SNCC).
In the NAACP, she first started as a field secretary, and then rose to director of branches from 1943 to 1946. After she resigned, she coordinated with the New York branch to help improve education for children in schools. In 1955, Baker co-founded In Friendship, an organization whose purpose was to raise money in favor of the fight against Jim Crow Laws.
In 1957, she met with other Southern ministers and then formed the SCLC. Martin Luther King Jr. served as the SCLC's first president, and Baker served as it's director. Three years later, she left the SCLC to help organize the SNCC alongisde other college students.
Baker passed away in 1986, on her birthday December 13th, in New York. Six years before her death, she wrote the book Moving the Mountain: Women Working for Social Change.
https://www.amazon.com/Moving-Mountain-Working-Social-Change/dp/0912670614
Claudette Colvin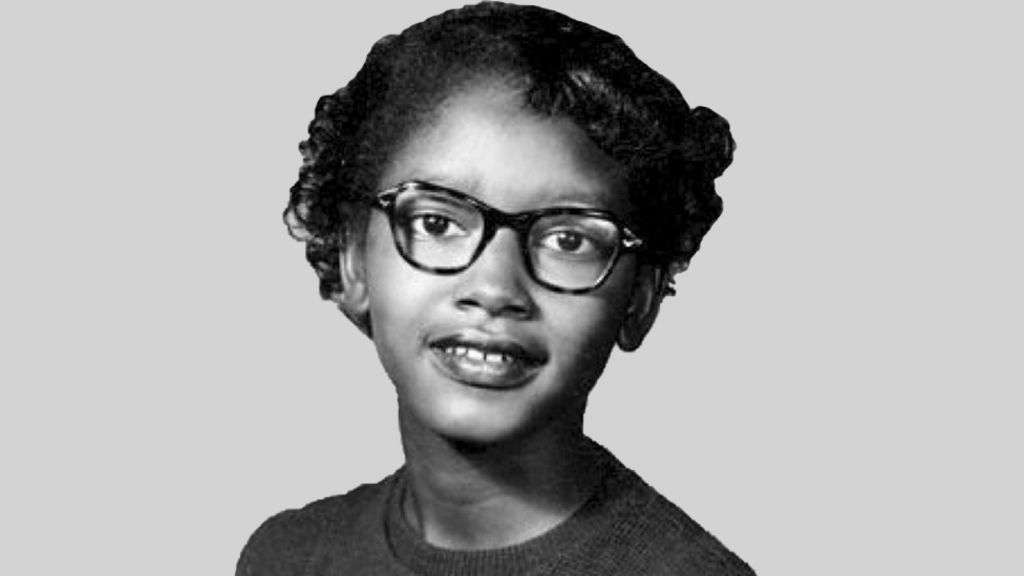 Nine months prior to Rosa's Park act of rebelliousness, Claudette Colvin, at the age of 15, did the same thing as her predecessor: she refused to abide by the segregated rules. On March 2, 1955, Colvin was taking the bus back from her school when she did a defiant move of her time: she sat at the front of the bus. When the bus driver ordered her to get up, she declared that it was her constitutional right to sit there, especially since she paid her fare.
She refused again, and two police officers arrested her, put her in handcuffs, and took her off the bus. "All I remember," Colvin reminisced, "is that I was not going to walk off the bus voluntarily." Later on, she joined Mary Louise Smith, Aurelia Browder, and Susie McDonald as the original plaintiffs in Browder v. Gayle, the court case that overturned bus segregation laws in Alabama. She gave birth to two sons (one who unfortunately passed away at the age of 37 due to a heart attack), and is currently 81 years old.
Mamie Till Mobley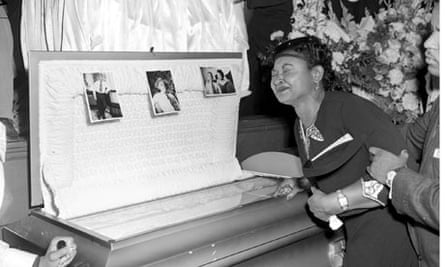 The story of Emmett Till, the 14-year-old black boy who was brutally murdered after allegedly wolf-whistling a white woman, isn't a new one. His mother, however, is sometimes forgotten in the midst of the horrible story of Emmett Till. Mamie Till Mobley told the world "I want [them] to see what they did to my boy" during his open-casket funeral. Although she never actively sought out to be an activist, she is regarded as a hero of her time. Without her bravery, we would not know Emmett Till's story or name. Countless African American boys were brutally murdered just like Emmett Till, except, we do not know their name.
When the American justice system failed Ms. Mobely by not giving her or her son the justice they needed, she begged the federal government and President Eisenhower to help her cause. When the federal government did not help, she turned to one group of people who she was sure would not fail her: the American public, and even though she was not given justice, she was given support. She was given sympathy from grieving mothers, anger from African Americans who were tired of witnessing injustice.
She was not Martin Luther King nor Rosa Parks. She is a mother who suffered an unnecessary death that reflects African American status in the United States and to add insult to injury she didn't get justice. She echoed the voices of the countless mothers who grieved their sons all over the nation. She was the voice that many needed to hear, and the voice that some argue was the spark for activist movements. 
References:
Her fight for social justice began with an incident in 1940. She was arrested in 1940 for "disorderly conduct" on a bus, where she disputed the constitutionality of the segregated buses. She also worked with the Workers Defense League, which was an organization promoting labour rights. These two experiences motivated her to attend Howard University as a law student. There, she famously challenged Plessy v. Ferguson, where her classmates surely thought she was crazy. history
Her fight for social justice began with an incident in 1940. She was arrested in 1940 for "disorderly conduct" on a bus, where she disputed the constitutionality of the segregated buses. She also worked with the Workers Defense League, which was an organization promoting labour rights. These two experiences motivated her to attend Howard University as a law student. There, she famously challenged Plessy v. Ferguson, where her classmates surely thought she was crazy. history
history Her fight for social justice began with an incident in 1940. She was arrested in 1940 for "disorderly conduct" on a bus, where she disputed the constitutionality of the segregated buses. She also worked with the Workers Defense League, which was an organization promoting labour rights. These two experiences motivated her to attend Howard University as a law student. There, she famously challenged Plessy v. Ferguson, where her classmates surely thought she was crazy. history
Her fight for social justice began with an incident in 1940. She was arrested in 1940 for "disorderly conduct" on a bus, where she disputed the constitutionality of the segregated buses. She also worked with the Workers Defense League, which was an organization promoting labour rights. These two experiences motivated her to attend Howard University as a law student. There, she famously challenged Plessy v. Ferguson, where her classmates surely thought she was crazy. history
Her fight for social justice began with an incident in 1940. She was arrested in 1940 for "disorderly conduct" on a bus, where she disputed the constitutionality of the segregated buses. She also worked with the Workers Defense League, which was an organization promoting labour rights. These two experiences motivated her to attend Howard University as a law student. There, she famously challenged Plessy v. Ferguson, where her classmates surely thought she was crazy. history
Her fight for social justice began with an incident in 1940. She was arrested in 1940 for "disorderly conduct" on a bus, where she disputed the constitutionality of the segregated buses. She also worked with the Workers Defense League, which was an organization promoting labour rights. These two experiences motivated her to attend Howard University as a law student. There, she famously challenged Plessy v. Ferguson, where her classmates surely thought she was crazy. history
Her fight for social justice began with an incident in 1940. She was arrested in 1940 for "disorderly conduct" on a bus, where she disputed the constitutionality of the segregated buses. She also worked with the Workers Defense League, which was an organization promoting labour rights. These two experiences motivated her to attend Howard University as a law student. There, she famously challenged Plessy v. Ferguson, where her classmates surely thought she was crazy. history
Her fight for social justice began with an incident in 1940. She was arrested in 1940 for "disorderly conduct" on a bus, where she disputed the constitutionality of the segregated buses. She also worked with the Workers Defense League, which was an organization promoting labour rights. These two experiences motivated her to attend Howard University as a law student. There, she famously challenged Plessy v. Ferguson, where her classmates surely thought she was crazy. history
Her fight for social justice began with an incident in 1940. She was arrested in 1940 for "disorderly conduct" on a bus, where she disputed the constitutionality of the segregated buses. She also worked with the Workers Defense League, which was an organization promoting labour rights. These two experiences motivated her to attend Howard University as a law student. There, she famously challenged Plessy v. Ferguson, where her classmates surely thought she was crazy. history
Her fight for social justice began with an incident in 1940. She was arrested in 1940 for "disorderly conduct" on a bus, where she disputed the constitutionality of the segregated buses. She also worked with the Workers Defense League, which was an organization promoting labour rights. These two experiences motivated her to attend Howard University as a law student. There, she famously challenged Plessy v. Ferguson, where her classmates surely thought she was crazy. history
Her fight for social justice began with an incident in 1940. She was arrested in 1940 for "disorderly conduct" on a bus, where she disputed the constitutionality of the segregated buses. She also worked with the Workers Defense League, which was an organization promoting labour rights. These two experiences motivated her to attend Howard University as a law student. There, she famously challenged Plessy v. Ferguson, where her classmates surely thought she was crazy. history
Her fight for social justice began with an incident in 1940. She was arrested in 1940 for "disorderly conduct" on a bus, where she disputed the constitutionality of the segregated buses. She also worked with the Workers Defense League, which was an organization promoting labour rights. These two experiences motivated her to attend Howard University as a law student. There, she famously challenged Plessy v. Ferguson, where her classmates surely thought she was crazy. history
Her fight for social justice began with an incident in 1940. She was arrested in 1940 for "disorderly conduct" on a bus, where she disputed the constitutionality of the segregated buses. She also worked with the Workers Defense League, which was an organization promoting labour rights. These two experiences motivated her to attend Howard University as a law student. There, she famously challenged Plessy v. Ferguson, where her classmates surely thought she was crazy. history
Her fight for social justice began with an incident in 1940. She was arrested in 1940 for "disorderly conduct" on a bus, where she disputed the constitutionality of the segregated buses. She also worked with the Workers Defense League, which was an organization promoting labour rights. These two experiences motivated her to attend Howard University as a law student. There, she famously challenged Plessy v. Ferguson, where her classmates surely thought she was crazy. history
Her fight for social justice began with an incident in 1940. She was arrested in 1940 for "disorderly conduct" on a bus, where she disputed the constitutionality of the segregated buses. She also worked with the Workers Defense League, which was an organization promoting labour rights. These two experiences motivated her to attend Howard University as a law student. There, she famously challenged Plessy v. Ferguson, where her classmates surely thought she was crazy. history
Her fight for social justice began with an incident in 1940. She was arrested in 1940 for "disorderly conduct" on a bus, where she disputed the constitutionality of the segregated buses. She also worked with the Workers Defense League, which was an organization promoting labour rights. These two experiences motivated her to attend Howard University as a law student. There, she famously challenged Plessy v. Ferguson, where her classmates surely thought she was crazy. history
Her fight for social justice began with an incident in 1940. She was arrested in 1940 for "disorderly conduct" on a bus, where she disputed the constitutionality of the segregated buses. She also worked with the Workers Defense League, which was an organization promoting labour rights. These two experiences motivated her to attend Howard University as a law student. There, she famously challenged Plessy v. Ferguson, where her classmates surely thought she was crazy. history
Her fight for social justice began with an incident in 1940. She was arrested in 1940 for "disorderly conduct" on a bus, where she disputed the constitutionality of the segregated buses. She also worked with the Workers Defense League, which was an organization promoting labour rights. These two experiences motivated her to attend Howard University as a law student. There, she famously challenged Plessy v. Ferguson, where her classmates surely thought she was crazy. history
Her fight for social justice began with an incident in 1940. She was arrested in 1940 for "disorderly conduct" on a bus, where she disputed the constitutionality of the segregated buses. She also worked with the Workers Defense League, which was an organization promoting labour rights. These two experiences motivated her to attend Howard University as a law student. There, she famously challenged Plessy v. Ferguson, where her classmates surely thought she was crazy. history
Her fight for social justice began with an incident in 1940. She was arrested in 1940 for "disorderly conduct" on a bus, where she disputed the constitutionality of the segregated buses. She also worked with the Workers Defense League, which was an organization promoting labour rights. These two experiences motivated her to attend Howard University as a law student. There, she famously challenged Plessy v. Ferguson, where her classmates surely thought she was crazy. history