Hola lectora
actor
Soy Riddhi Bhattacharya, estudiante, bloguera independiente y escritora y editora de The Teen Pop Magazine. Mi pasión reside en grabar los sentimientos de mi corazón y las nociones de mi mente, transmitiéndolos al mundo con mis discursos, debates, artículos y publicaciones de blog..
¡Hoy estoy en conversación con el actor español Antonio Romero!
Antonio Romero, un actor español nacido en Lucena, Córdoba es famoso por su interpretación de Antoñanzas en La Casa de Papel. Sus últimos trabajos son La tinchera infinita (2019) y La Peste (2019). Ha formado parte de talleres con Will Keen, Alfredo Sanzol, Dan Jemmett, Pablo Messiez, Denise Despeyroux, J. Carlos Plaza, Fernando Soto, Ernesto Arias, Julián Fuentes, J. Pedro Carrión, Fernando Sansegundo, Helena Pimenta.
Filmography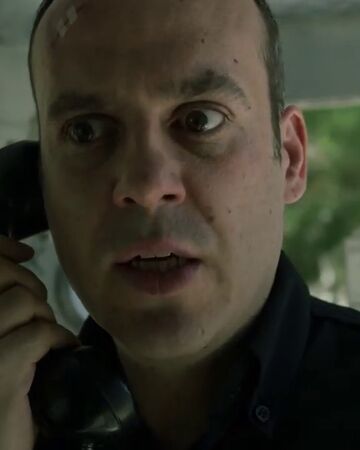 2019 La Casa de Papel
2019 The Infinite Trench
2019 The Plague, The hand of the Garduña
2017 Pulsations
2016 Love is forever
2015 Vis a Vis
2015 Elite Corps
2009 Arrayán
Entrevista Actoral con Antonio Romero
¿Qué o quién te inspiró a convertirte en actor y siempre has querido ser actor?
Mis primeros pasos como actor comenzaron cuando era un adolescente y empecé un taller de teatro que había en mi escuela. Siempre fui bastante tímido, pero enseguida noté que todo fluía en mi, y la verdad es que no he parado desde entonces..
¿Cómo te preparas para un papel?
ECada papel exige un trabajo específico, pero siempre es importante trabajar duro en casa, estudiar al milímetro cada aspecto del personaje e integrar el texto para que nazca orgánico. Cuanto mejor lleves el personaje a la sala de ensayos o a un rodaje, más libertad tendrás en tu proceso creativo.
¿Con qué frecuencia ejecutas líneas o practicas tu parodia?
Siempre que puedo práctico mi textos y mis diálogos, ya sea dando un paseo por la calle o pidiendo a un amigo que te dé la réplica.
¿Qué personaje te gustó más interpretar?
Por fortuna la mayoría de papeles que me han dado estos últimos años han sido todo un regalo, ya sea personajes secundarios, como mi querido Antoñanzas, o grandes protagonistas en obras de teatro.
¿Alguna vez un personaje que interpretaste ha alterado tu personalidad?
No, para nada. Procuro desconectar todo lo posible, aunque es verdad que cuando estás en un proyecto que te apasiona estás contínuamente dándole vueltas a la cabeza a nuevas ideas que aportar a una escena o a un personaje.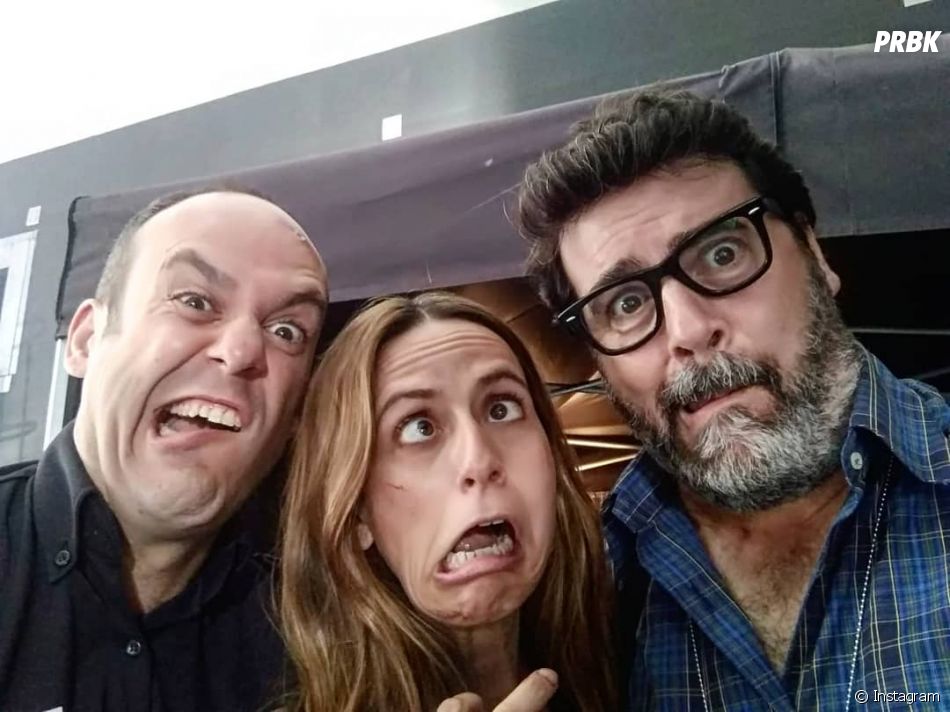 ¿Qué hace a una buena coprotagonista?
La escucha es primordial en toda interpretación, ya seas una gran estrella o un figurante. Si los personajes no escuchan, no respiran, no viven.
¿Cómo fue tu primera actuación?
Fue una obra de teatro juvenil que hice en el teatro de mi pueblo. Yo hacía de un trovador, un narrador que iba comentando lo que sucedía en la historia, incluso llegando a interaccionar con el resto de personajes.
¿Cuál es tu papel soñado?
Infinidad de personajes y de obras. Actualmente en España hay una calidad en las producciones audivisuales totalmente envidiable. Y otro tanto ocurre en el teatro. Por darte un ejemplo, mataría por hacer un Shakespeare.
¿Cómo fue tu experiencia trabajando en los sets de The Plague?
Todo lo que está relacionado con La Peste es sinonimo de calidad. Me siento muy afortunado por haber sido dirigido por Alberto Rodríguez, un director con mucha sabiduría y que dirige a los actores como nadie.
Te convertiste en un nombre de renombre cuando actuaste como Antonanzas en Money Heist, ¿cómo es ser parte de un programa que miles de millones de personas en todo el mundo disfrutan y aman?
La Casa de Papel es más que una serie de televión, es un fenómeno mundial. Yo creo que hasta que no pase unos años no podré valorar que ha supuesto para mi estar en esta historia. La cantidad de mensajes y el cariño que recibo de los aficionados por redes sociales es infinito.
Entre Nairobi y Berlín, ¿de quién fue la muerte más sorprendente o dolorosa para ti?
Los dos personajes son extraordinarios, muy queridos y seguidos por todo el mundo. La muerte de Nairobi en la última temporada fue un verdadero shock para el fandom de La casa de papel.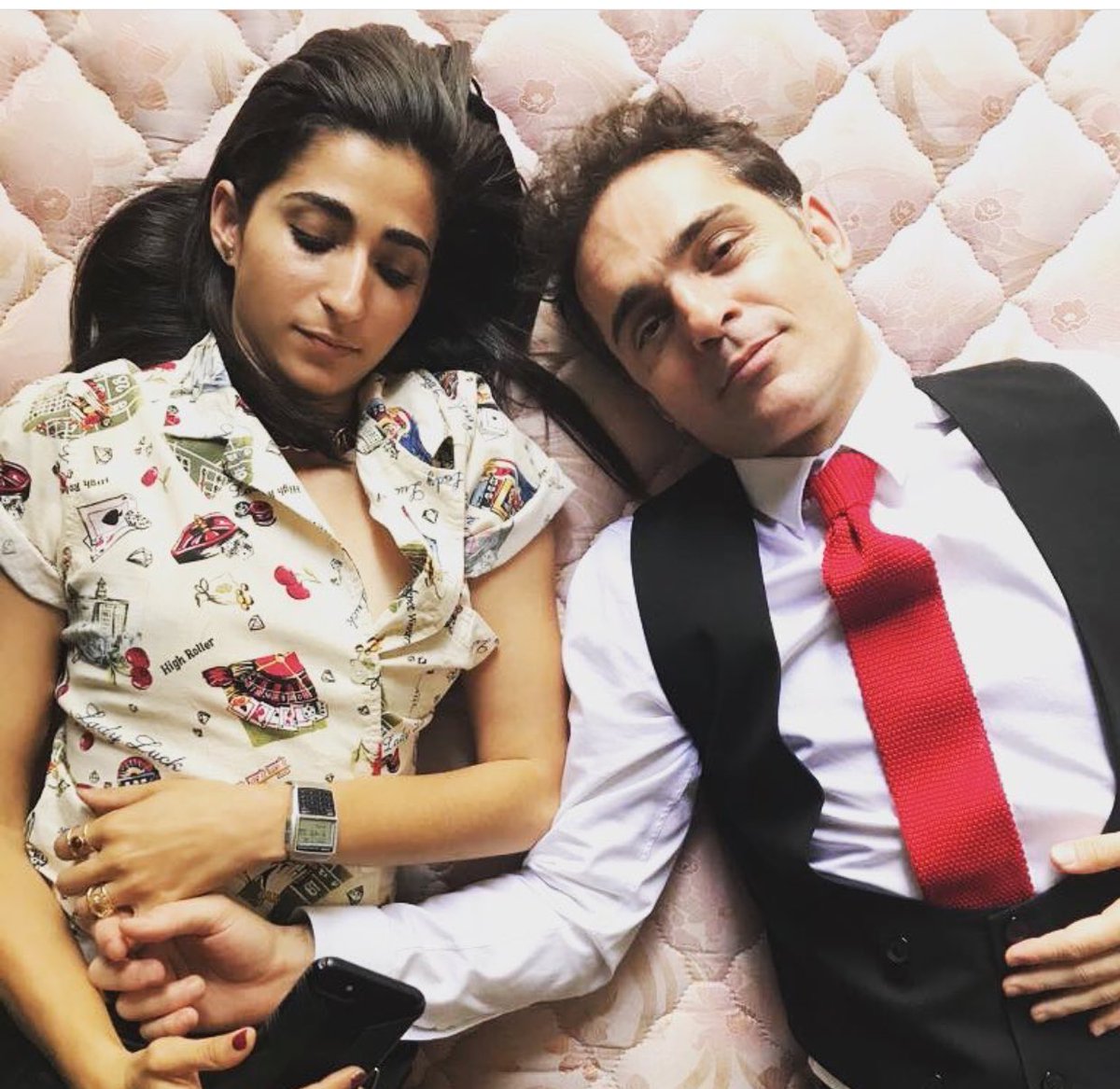 ¡Procedamos ahora a algunas preguntas rápidas!
Tu personaje favorito de Money Heist (además de ti)
Lisboa
El profesor o Alicia Sierra
Alicia Sierra
Rio o Tokio
Tokio
Álvaro Morte o Pedro Alonso
¡No hay elección cuando se trata de leyendas!
Tu opinión sobre Arturo Roman como personaje
Fabulosamente interesante
Tu personaje favorito de The Plague
Teresa Pinelo
¿Qué haces para mejorar tus habilidades de actuación?
El entrenamiento y el trabajo diario son fundamentales. Cuerpo, voz y mente. Y mantener viva la llama que en un primer momento te llevó a ser actor.
¿Qué consejo le daría a otros actores emergentes?
Copiad a los mejores.
Si desea saber más sobre Antonio Romero, su estilo de vida, películas y programas y su viaje, ¡estad atentos a The Teen Pop Magazine!
Ways to Reach Antonio Romero
Ways to Reach Riddhi Bhattacharya
También puede acceder a nuestras entrevistas recientes con Amanda Nguyen Hammond, Raheemat Sofola, Achala Rai, Utsa Madan, Adrija Mukherjee, Shubhangi Rastogi, Dipankana Das, Misty Rohatgi, Feyisara Odukoya, Amelie Martinez, Anamika Punjabi, Isilda Da Costa, Alice Orion, Mazel J, Hiba Zaidi , Bridget Moore,  Hanifa Hameed, ReMix Reek and Kira Rizavi These interviews range over a variety of topics such as BLM, Fashion, Wellness, Writing, Feminism, Rap and Music!
La Casa de Papel is more than a television series, it is a worldwide phenomenon. I believe that until a few years have passed I will not be able to assess what being in this story has meant for me. The number of messages and the love I receive from fans through social networks is infinite. ACTOR
La Casa de Papel is more than a television series, it is a worldwide phenomenon. I believe that until a few years have passed I will not be able to assess what being in this story has meant for me. The number of messages and the love I receive from fans through social networks is infinite. ACTOR
La Casa de Papel is more than a television series, it is a worldwide phenomenon. I believe that until a few years have passed I will not be able to assess what being in this story has meant for me. The number of messages and the love I receive from fans through social networks is infinite. ACTOR
La Casa de Papel is more than a television series, it is a worldwide phenomenon. I believe that until a few years have passed I will not be able to assess what being in this story has meant for me. The number of messages and the love I receive from fans through social networks is infinite. ACTOR
La Casa de Papel is more than a television series, it is a worldwide phenomenon. I believe that until a few years have passed I will not be able to assess what being in this story has meant for me. The number of messages and the love I receive from fans through social networks is infinite. ACTOR
La Casa de Papel is more than a television series, it is a worldwide phenomenon. I believe that until a few years have passed I will not be able to assess what being in this story has meant for me. The number of messages and the love I receive from fans through social networks is infinite. ACTOR
La Casa de Papel is more than a television series, it is a worldwide phenomenon. I believe that until a few years have passed I will not be able to assess what being in this story has meant for me. The number of messages and the love I receive from fans through social networks is infinite. ACTOR
La Casa de Papel is more than a television series, it is a worldwide phenomenon. I believe that until a few years have passed I will not be able to assess what being in this story has meant for me. The number of messages and the love I receive from fans through social networks is infinite. ACTOR
La Casa de Papel is more than a television series, it is a worldwide phenomenon. I believe that until a few years have passed I will not be able to assess what being in this story has meant for me. The number of messages and the love I receive from fans through social networks is infinite. ACTOR
La Casa de Papel is more than a television series, it is a worldwide phenomenon. I believe that until a few years have passed I will not be able to assess what being in this story has meant for me. The number of messages and the love I receive from fans through social networks is infinite. ACTOR
La Casa de Papel is more than a television series, it is a worldwide phenomenon. I believe that until a few years have passed I will not be able to assess what being in this story has meant for me. The number of messages and the love I receive from fans through social networks is infinite. ACTOR
La Casa de Papel is more than a television series, it is a worldwide phenomenon. I believe that until a few years have passed I will not be able to assess what being in this story has meant for me. The number of messages and the love I receive from fans through social networks is infinite. ACTOR
La Casa de Papel is more than a television series, it is a worldwide phenomenon. I believe that until a few years have passed I will not be able to assess what being in this story has meant for me. The number of messages and the love I receive from fans through social networks is infinite. ACTOR
La Casa de Papel is more than a television series, it is a worldwide phenomenon. I believe that until a few years have passed I will not be able to assess what being in this story has meant for me. The number of messages and the love I receive from fans through social networks is infinite. ACTOR
La Casa de Papel is more than a television series, it is a worldwide phenomenon. I believe that until a few years have passed I will not be able to assess what being in this story has meant for me. The number of messages and the love I receive from fans through social networks is infinite. ACTOR
La Casa de Papel is more than a television series, it is a worldwide phenomenon. I believe that until a few years have passed I will not be able to assess what being in this story has meant for me. The number of messages and the love I receive from fans through social networks is infinite. ACTOR
La Casa de Papel is more than a television series, it is a worldwide phenomenon. I believe that until a few years have passed I will not be able to assess what being in this story has meant for me. The number of messages and the love I receive from fans through social networks is infinite. ACTOR
La Casa de Papel is more than a television series, it is a worldwide phenomenon. I believe that until a few years have passed I will not be able to assess what being in this story has meant for me. The number of messages and the love I receive from fans through social networks is infinite. ACTOR
La Casa de Papel is more than a television series, it is a worldwide phenomenon. I believe that until a few years have passed I will not be able to assess what being in this story has meant for me. The number of messages and the love I receive from fans through social networks is infinite. ACTOR
La Casa de Papel is more than a television series, it is a worldwide phenomenon. I believe that until a few years have passed I will not be able to assess what being in this story has meant for me. The number of messages and the love I receive from fans through social networks is infinite. ACTOR
La Casa de Papel is more than a television series, it is a worldwide phenomenon. I believe that until a few years have passed I will not be able to assess what being in this story has meant for me. The number of messages and the love I receive from fans through social networks is infinite. ACTOR
La Casa de Papel is more than a television series, it is a worldwide phenomenon. I believe that until a few years have passed I will not be able to assess what being in this story has meant for me. The number of messages and the love I receive from fans through social networks is infinite. ACTOR
La Casa de Papel is more than a television series, it is a worldwide phenomenon. I believe that until a few years have passed I will not be able to assess what being in this story has meant for me. The number of messages and the love I receive from fans through social networks is infinite. ACTOR
La Casa de Papel is more than a television series, it is a worldwide phenomenon. I believe that until a few years have passed I will not be able to assess what being in this story has meant for me. The number of messages and the love I receive from fans through social networks is infinite. ACTOR
La Casa de Papel is more than a television series, it is a worldwide phenomenon. I believe that until a few years have passed I will not be able to assess what being in this story has meant for me. The number of messages and the love I receive from fans through social networks is infinite. ACTOR
La Casa de Papel is more than a television series, it is a worldwide phenomenon. I believe that until a few years have passed I will not be able to assess what being in this story has meant for me. The number of messages and the love I receive from fans through social networks is infinite. ACTOR
La Casa de Papel is more than a television series, it is a worldwide phenomenon. I believe that until a few years have passed I will not be able to assess what being in this story has meant for me. The number of messages and the love I receive from fans through social networks is infinite. ACTOR
La Casa de Papel is more than a television series, it is a worldwide phenomenon. I believe that until a few years have passed I will not be able to assess what being in this story has meant for me. The number of messages and the love I receive from fans through social networks is infinite. ACTOR
La Casa de Papel is more than a television series, it is a worldwide phenomenon. I believe that until a few years have passed I will not be able to assess what being in this story has meant for me. The number of messages and the love I receive from fans through social networks is infinite. ACTOR