Hello Reader,
actor
I am Riddhi Bhattacharya, a student, freelance blogger and writer and editor at The Teen Pop Magazine. My passion resides in etching down feelings of my heart and notions of my mind – conveying them to the world with my speeches, debates, articles and blog posts.
Today I am in conversation with Spanish Actor, Antonio Romero!
Antonio Romero, a Spanish actor born in Lucena, Cordoba is famously known for his performance as Antoñanzas in La Casa de Papel. His latest works are La tinchera infinita (2019) and La Peste (2019). He has been part of workshops with Will Keen, Alfredo Sanzol, Dan Jemmett, Pablo Messiez, Denise Despeyroux, J. Carlos Plaza, Fernando Soto, Ernesto Arias, Julián Fuentes, J. Pedro Carrión, Fernando Sansegundo, Helena Pimenta.
Filmography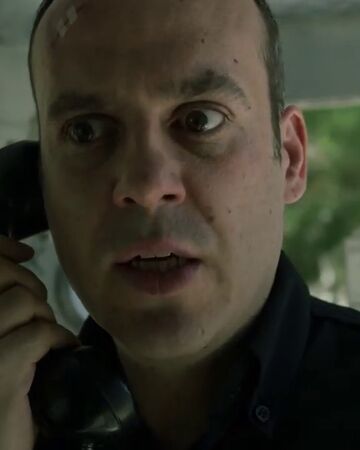 2019 La Casa de Papel
2019 The Infinite Trench
2019 The Plague, The hand of the Garduña
2017 Pulsations
2016 Love is forever
2015 Vis a Vis
2015 Elite Corps
2009 Arrayán
Acting Interview with Antonio Romero
What or who inspired you to become an actor and have you always wanted to be an actor?
My first steps as an actor started when I was a teenager and I started a theatre workshop at my school. I was always quite shy, but I immediately noticed that everything flowed in me, and the truth is that I have not stopped since.
How do you prepare for a role?
Each role requires a specific job, but it is always important to work hard at home, study each aspect of the character to the millimetre and integrate the text so that it is born organically. The better you get the character to the rehearsal room or on set, the more freedom you will have in your creative process.
How often do you run lines or practice your skit?
Whenever I can practice my texts and my dialogues, either taking a walk down the street or asking a friend to give you the reply.
Which character did you like to play the most?
Fortunately, most of the roles that have been given to me in recent years have been a gift, be it secondary characters, like my dear Antoñanzas, or great protagonists in plays.
Has a character you played ever altered your personality?
No, not at all. I try to disconnect as much as possible, although it is true that when you are in a project that you are passionate about, you are continually thinking about new ideas to contribute to a scene or a character.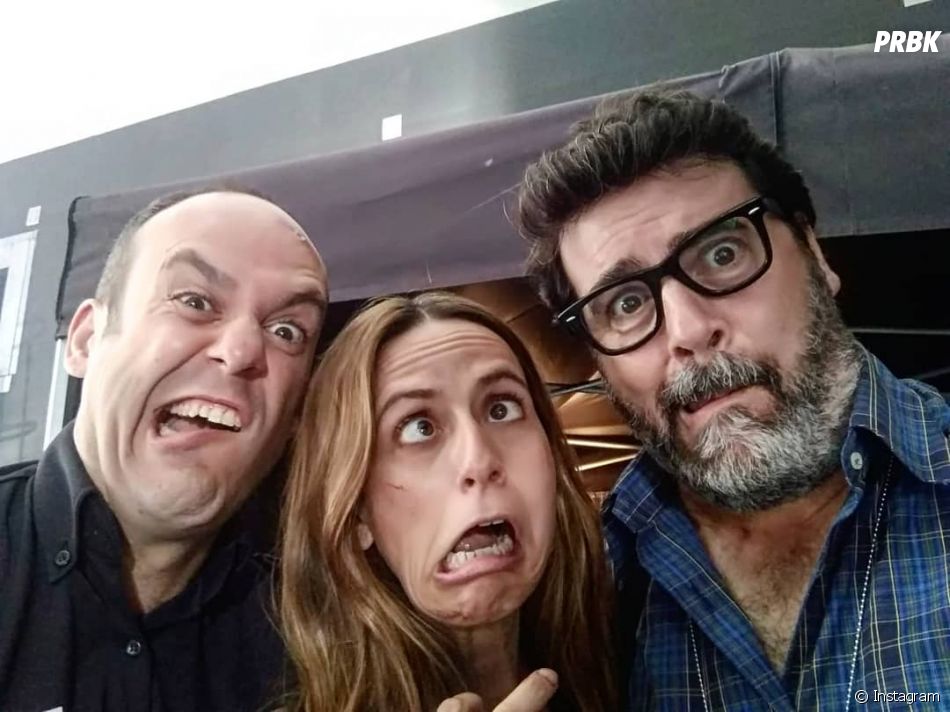 What makes a good co-star?
Listening is paramount in any performance, whether you are a big star or an extra. If the characters don't listen, they don't breathe, they don't live.
What was your very first performance like?
It was a youth theatre play that I did in my hometown theatre. I played a troubadour, a narrator who was commenting on what was happening in the story, even getting to interact with the other characters.
What's your dream role?
Infinity of characters and works. Currently, in Spain there is a totally enviable quality in audiovisual productions. And the same happens in the theatre. To give you an example, I would love to play Shakespeare.
How was your experience like working on the sets of The Plague?
Everything that is related to La Peste is synonymous with quality. I feel very fortunate to have been directed by Alberto Rodríguez, a very wise director who directs the actors like no one else.
You became a renowned name when you acted as Antonanzas in Money Heist, how is it like being part of a show that billions all around the world binge and love?
La Casa de Papel is more than a television series, it is a worldwide phenomenon. I believe that until a few years have passed I will not be able to assess what being in this story has meant for me. The number of messages and the love I receive from fans through social networks is infinite.
Between Nairobi and Berlin, whose death was most surprising or painful to you?
The two characters are extraordinary, very loved and followed by everyone. Nairobi's death last season was a real shock to the Paper House fandom.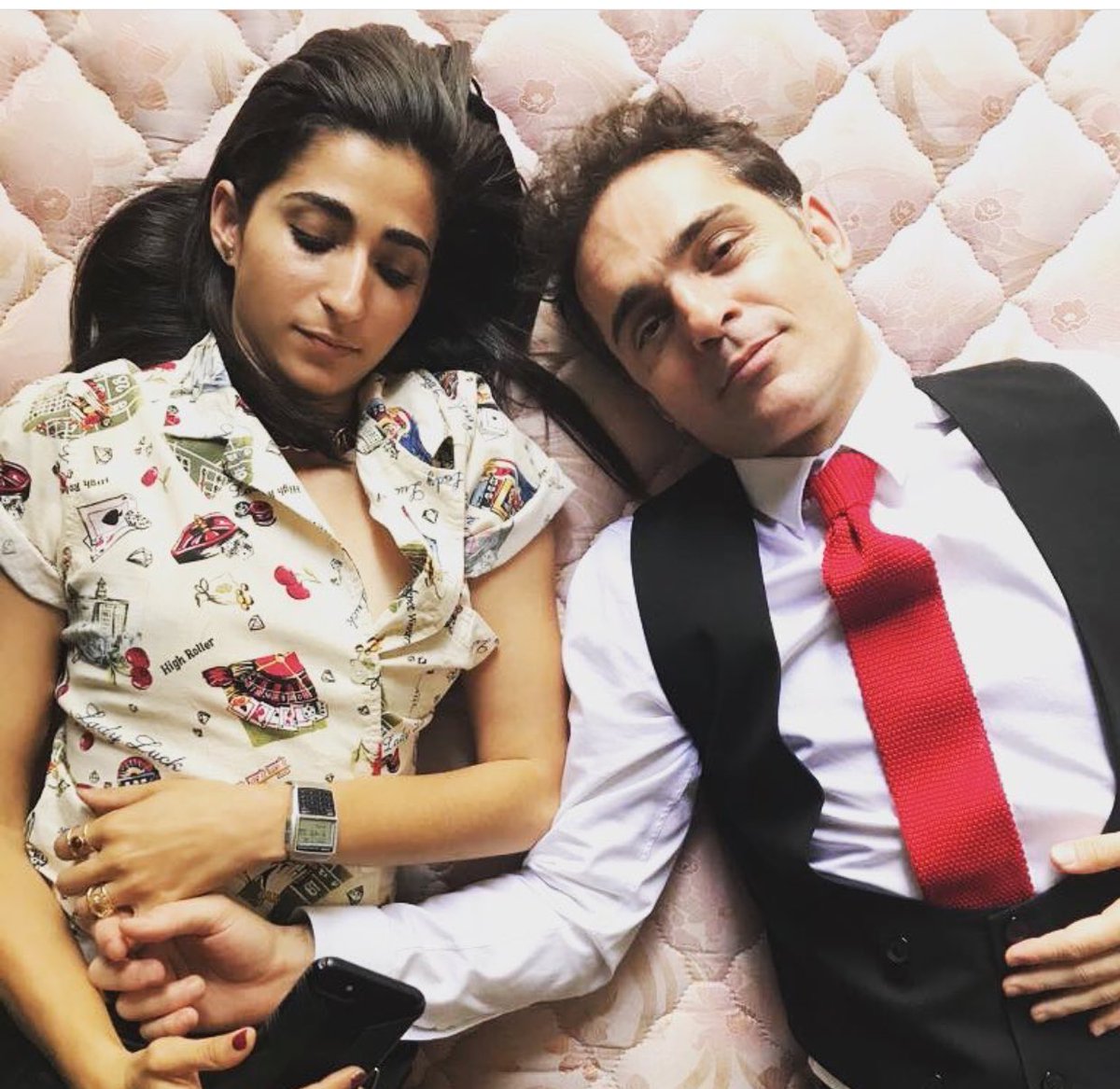 Let us proceed to some rapid fire questions now!
Your favourite character from Money Heist (besides yourself)
Lisbon
The Professor or Alicia Sierra
Alicia Sierra
Rio or Tokyo
Tokyo
Álvaro Morte or Pedro Alonso
There's no choosing when it comes to legends!
Your opinion on Arturo Roman as a character
Fabulously Interesting
Your favourite character from The Plague
Teresa Pinelo
What do you do to improve your acting skills?
Training and daily work are essential. Body, voice and mind, and keep alive the flame that at first led you to be an actor.
What advice would you give other rising actors?
Copy the best players!
If you would like to know more about Antonio Romero, his lifestyle, TV shows and movies and journey stay tuned with The Teen Pop Magazine!
Ways to Reach Antonio Romero
Ways to Reach Riddhi Bhattacharya
You can also access our recent interviews with Amanda Nguyen Hammond, Raheemat Sofola, Achala Rai, Utsa Madan, Adrija Mukherjee, Shubhangi Rastogi, Dipankana Das, Misty Rohatgi, Feyisara Odukoya, Amelie Martinez, Anamika Punjabi, Isilda Da Costa, Alice Orion, Mazel J, Hiba Zaidi , Bridget Moore,  Hanifa Hameed, ReMix Reek and Kira Rizavi These interviews range over a variety of topics such as BLM, Fashion, Wellness, Writing, Feminism, Rap and Music!
La Casa de Papel is more than a television series, it is a worldwide phenomenon. I believe that until a few years have passed I will not be able to assess what being in this story has meant for me. The number of messages and the love I receive from fans through social networks is infinite. act
La Casa de Papel is more than a television series, it is a worldwide phenomenon. I believe that until a few years have passed I will not be able to assess what being in this story has meant for me. The number of messages and the love I receive from fans through social networks is infinite. act
La Casa de Papel is more than a television series, it is a worldwide phenomenon. I believe that until a few years have passed I will not be able to assess what being in this story has meant for me. The number of messages and the love I receive from fans through social networks is infinite. act
La Casa de Papel is more than a television series, it is a worldwide phenomenon. I believe that until a few years have passed I will not be able to assess what being in this story has meant for me. The number of messages and the love I receive from fans through social networks is infinite. act
La Casa de Papel is more than a television series, it is a worldwide phenomenon. I believe that until a few years have passed I will not be able to assess what being in this story has meant for me. The number of messages and the love I receive from fans through social networks is infinite. act
La Casa de Papel is more than a television series, it is a worldwide phenomenon. I believe that until a few years have passed I will not be able to assess what being in this story has meant for me. The number of messages and the love I receive from fans through social networks is infinite. act
La Casa de Papel is more than a television series, it is a worldwide phenomenon. I believe that until a few years have passed I will not be able to assess what being in this story has meant for me. The number of messages and the love I receive from fans through social networks is infinite. act
La Casa de Papel is more than a television series, it is a worldwide phenomenon. I believe that until a few years have passed I will not be able to assess what being in this story has meant for me. The number of messages and the love I receive from fans through social networks is infinite. act
La Casa de Papel is more than a television series, it is a worldwide phenomenon. I believe that until a few years have passed I will not be able to assess what being in this story has meant for me. The number of messages and the love I receive from fans through social networks is infinite. act
La Casa de Papel is more than a television series, it is a worldwide phenomenon. I believe that until a few years have passed I will not be able to assess what being in this story has meant for me. The number of messages and the love I receive from fans through social networks is infinite. act
La Casa de Papel is more than a television series, it is a worldwide phenomenon. I believe that until a few years have passed I will not be able to assess what being in this story has meant for me. The number of messages and the love I receive from fans through social networks is infinite. act
La Casa de Papel is more than a television series, it is a worldwide phenomenon. I believe that until a few years have passed I will not be able to assess what being in this story has meant for me. The number of messages and the love I receive from fans through social networks is infinite. act
La Casa de Papel is more than a television series, it is a worldwide phenomenon. I believe that until a few years have passed I will not be able to assess what being in this story has meant for me. The number of messages and the love I receive from fans through social networks is infinite. act
La Casa de Papel is more than a television series, it is a worldwide phenomenon. I believe that until a few years have passed I will not be able to assess what being in this story has meant for me. The number of messages and the love I receive from fans through social networks is infinite. act
La Casa de Papel is more than a television series, it is a worldwide phenomenon. I believe that until a few years have passed I will not be able to assess what being in this story has meant for me. The number of messages and the love I receive from fans through social networks is infinite. act
La Casa de Papel is more than a television series, it is a worldwide phenomenon. I believe that until a few years have passed I will not be able to assess what being in this story has meant for me. The number of messages and the love I receive from fans through social networks is infinite. act
La Casa de Papel is more than a television series, it is a worldwide phenomenon. I believe that until a few years have passed I will not be able to assess what being in this story has meant for me. The number of messages and the love I receive from fans through social networks is infinite. act
La Casa de Papel is more than a television series, it is a worldwide phenomenon. I believe that until a few years have passed I will not be able to assess what being in this story has meant for me. The number of messages and the love I receive from fans through social networks is infinite. act
La Casa de Papel is more than a television series, it is a worldwide phenomenon. I believe that until a few years have passed I will not be able to assess what being in this story has meant for me. The number of messages and the love I receive from fans through social networks is infinite. act
La Casa de Papel is more than a television series, it is a worldwide phenomenon. I believe that until a few years have passed I will not be able to assess what being in this story has meant for me. The number of messages and the love I receive from fans through social networks is infinite. act
La Casa de Papel is more than a television series, it is a worldwide phenomenon. I believe that until a few years have passed I will not be able to assess what being in this story has meant for me. The number of messages and the love I receive from fans through social networks is infinite. act
La Casa de Papel is more than a television series, it is a worldwide phenomenon. I believe that until a few years have passed I will not be able to assess what being in this story has meant for me. The number of messages and the love I receive from fans through social networks is infinite. act
La Casa de Papel is more than a television series, it is a worldwide phenomenon. I believe that until a few years have passed I will not be able to assess what being in this story has meant for me. The number of messages and the love I receive from fans through social networks is infinite. act
La Casa de Papel is more than a television series, it is a worldwide phenomenon. I believe that until a few years have passed I will not be able to assess what being in this story has meant for me. The number of messages and the love I receive from fans through social networks is infinite. act
La Casa de Papel is more than a television series, it is a worldwide phenomenon. I believe that until a few years have passed I will not be able to assess what being in this story has meant for me. The number of messages and the love I receive from fans through social networks is infinite. act
La Casa de Papel is more than a television series, it is a worldwide phenomenon. I believe that until a few years have passed I will not be able to assess what being in this story has meant for me. The number of messages and the love I receive from fans through social networks is infinite. act
La Casa de Papel is more than a television series, it is a worldwide phenomenon. I believe that until a few years have passed I will not be able to assess what being in this story has meant for me. The number of messages and the love I receive from fans through social networks is infinite. act
La Casa de Papel is more than a television series, it is a worldwide phenomenon. I believe that until a few years have passed I will not be able to assess what being in this story has meant for me. The number of messages and the love I receive from fans through social networks is infinite. act