The struggles of women are lessening but have not totally vanished. As women rise from the stereotypes set by society, here is a poem reminding them that they are not alone!
It is so overwhelming to find the world forging ahead in so many sectors and these sectors are incorporating more women every day but we still far from victory in this battle. I have written this poem to express what I have felt and have seen other women felt as they emerge out of the various taboos laid over them. It is a small effort to let others know about it too.
A Poem: I Am A Powerful Woman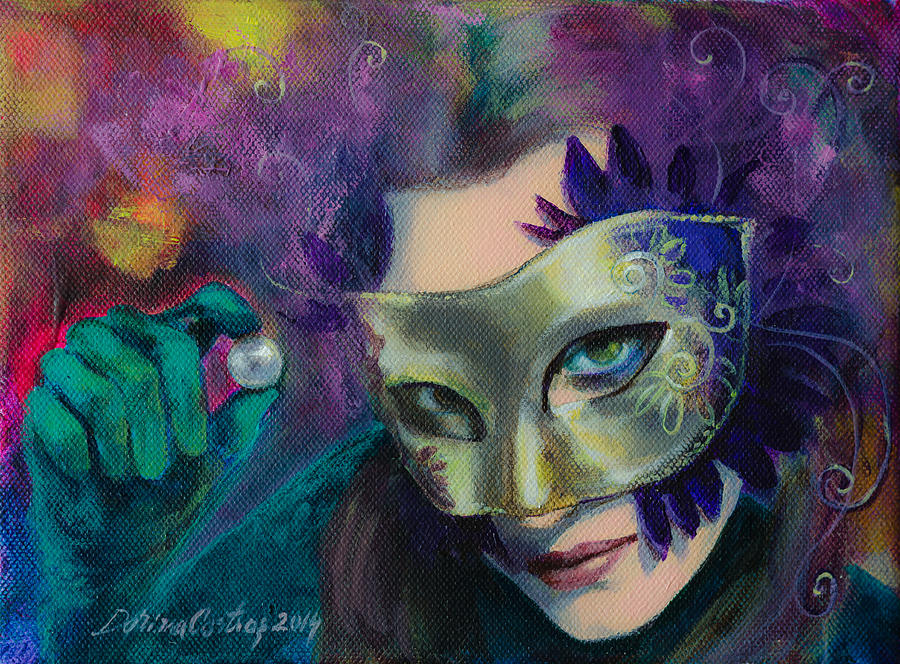 I am the vision,
That wanders on the horizon,
More like the stars in Orion,
I am calm like a wise man,
But my heart blazes like the sun.
Neither am I the mistake to chide upon,
Nor the aim to frown upon,
A dart that would never quiver,
Because when I speak, you shiver.
I have a heart only a mother can possess,
A mind strong enough to suppress,
An archer ready for combat,
Will never leave you alone, my comrade.
I am a woman,
Powerful enough to summon,
All the kindness required in this world,
To look at everyone as a pearl,
I am a woman,
I am proud to be a woman!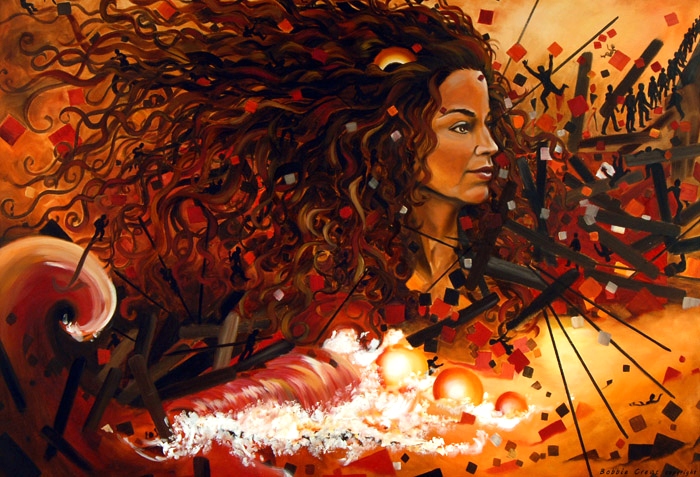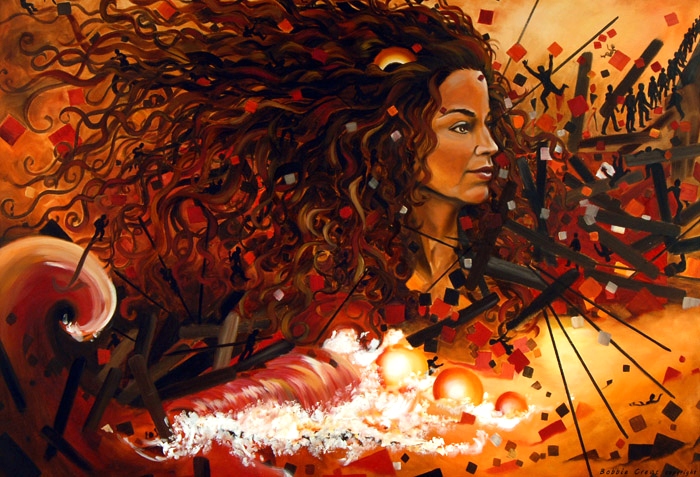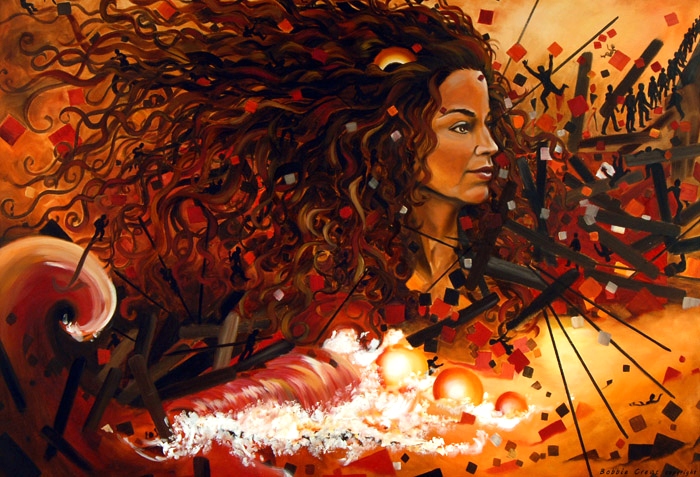 It is so overwhelming to find the world forging ahead in so many sectors and these sectors are incorporating more women every day but we still far from victory in this battle. I have written this poem to express what I have felt and have seen other women felt as they emerge out of the various taboos laid over them. It is a small effort to let others know about it too. woman
It is so overwhelming to find the world forging ahead in so many sectors and these sectors are incorporating more women every day but we still far from victory in this battle. I have written this poem to express what I have felt and have seen other women felt as they emerge out of the various taboos laid over them. It is a small effort to let others know about it too. woman
It is so overwhelming to find the world forging ahead in so many sectors and these sectors are incorporating more women every day but we still far from victory in this battle. I have written this poem to express what I have felt and have seen other women felt as they emerge out of the various taboos laid over them. It is a small effort to let others know about it too. woman
It is so overwhelming to find the world forging ahead in so many sectors and these sectors are incorporating more women every day but we still far from victory in this battle. I have written this poem to express what I have felt and have seen other women felt as they emerge out of the various taboos laid over them. It is a small effort to let others know about it too. woman
It is so overwhelming to find the world forging ahead in so many sectors and these sectors are incorporating more women every day but we still far from victory in this battle. I have written this poem to express what I have felt and have seen other women felt as they emerge out of the various taboos laid over them. It is a small effort to let others know about it too. woman
It is so overwhelming to find the world forging ahead in so many sectors and these sectors are incorporating more women every day but we still far from victory in this battle. I have written this poem to express what I have felt and have seen other women felt as they emerge out of the various taboos laid over them. It is a small effort to let others know about it too. woman
It is so overwhelming to find the world forging ahead in so many sectors and these sectors are incorporating more women every day but we still far from victory in this battle. I have written this poem to express what I have felt and have seen other women felt as they emerge out of the various taboos laid over them. It is a small effort to let others know about it too. woman
It is so overwhelming to find the world forging ahead in so many sectors and these sectors are incorporating more women every day but we still far from victory in this battle. I have written this poem to express what I have felt and have seen other women felt as they emerge out of the various taboos laid over them. It is a small effort to let others know about it too. woman
It is so overwhelming to find the world forging ahead in so many sectors and these sectors are incorporating more women every day but we still far from victory in this battle. I have written this poem to express what I have felt and have seen other women felt as they emerge out of the various taboos laid over them. It is a small effort to let others know about it too. woman
It is so overwhelming to find the world forging ahead in so many sectors and these sectors are incorporating more women every day but we still far from victory in this battle. I have written this poem to express what I have felt and have seen other women felt as they emerge out of the various taboos laid over them. It is a small effort to let others know about it too. woman
It is so overwhelming to find the world forging ahead in so many sectors and these sectors are incorporating more women every day but we still far from victory in this battle. I have written this poem to express what I have felt and have seen other women felt as they emerge out of the various taboos laid over them. It is a small effort to let others know about it too. woman
It is so overwhelming to find the world forging ahead in so many sectors and these sectors are incorporating more women every day but we still far from victory in this battle. I have written this poem to express what I have felt and have seen other women felt as they emerge out of the various taboos laid over them. It is a small effort to let others know about it too. woman
It is so overwhelming to find the world forging ahead in so many sectors and these sectors are incorporating more women every day but we still far from victory in this battle. I have written this poem to express what I have felt and have seen other women felt as they emerge out of the various taboos laid over them. It is a small effort to let others know about it too. woman
It is so overwhelming to find the world forging ahead in so many sectors and these sectors are incorporating more women every day but we still far from victory in this battle. I have written this poem to express what I have felt and have seen other women felt as they emerge out of the various taboos laid over them. It is a small effort to let others know about it too. woman
It is so overwhelming to find the world forging ahead in so many sectors and these sectors are incorporating more women every day but we still far from victory in this battle. I have written this poem to express what I have felt and have seen other women felt as they emerge out of the various taboos laid over them. It is a small effort to let others know about it too. woman
It is so overwhelming to find the world forging ahead in so many sectors and these sectors are incorporating more women every day but we still far from victory in this battle. I have written this poem to express what I have felt and have seen other women felt as they emerge out of the various taboos laid over them. It is a small effort to let others know about it too. woman
It is so overwhelming to find the world forging ahead in so many sectors and these sectors are incorporating more women every day but we still far from victory in this battle. I have written this poem to express what I have felt and have seen other women felt as they emerge out of the various taboos laid over them. It is a small effort to let others know about it too. woman
It is so overwhelming to find the world forging ahead in so many sectors and these sectors are incorporating more women every day but we still far from victory in this battle. I have written this poem to express what I have felt and have seen other women felt as they emerge out of the various taboos laid over them. It is a small effort to let others know about it too. woman
It is so overwhelming to find the world forging ahead in so many sectors and these sectors are incorporating more women every day but we still far from victory in this battle. I have written this poem to express what I have felt and have seen other women felt as they emerge out of the various taboos laid over them. It is a small effort to let others know about it too. woman
It is so overwhelming to find the world forging ahead in so many sectors and these sectors are incorporating more women every day but we still far from victory in this battle. I have written this poem to express what I have felt and have seen other women felt as they emerge out of the various taboos laid over them. It is a small effort to let others know about it too. woman
It is so overwhelming to find the world forging ahead in so many sectors and these sectors are incorporating more women every day but we still far from victory in this battle. I have written this poem to express what I have felt and have seen other women felt as they emerge out of the various taboos laid over them. It is a small effort to let others know about it too. woman
It is so overwhelming to find the world forging ahead in so many sectors and these sectors are incorporating more women every day but we still far from victory in this battle. I have written this poem to express what I have felt and have seen other women felt as they emerge out of the various taboos laid over them. It is a small effort to let others know about it too. woman
It is so overwhelming to find the world forging ahead in so many sectors and these sectors are incorporating more women every day but we still far from victory in this battle. I have written this poem to express what I have felt and have seen other women felt as they emerge out of the various taboos laid over them. It is a small effort to let others know about it too. woman
It is so overwhelming to find the world forging ahead in so many sectors and these sectors are incorporating more women every day but we still far from victory in this battle. I have written this poem to express what I have felt and have seen other women felt as they emerge out of the various taboos laid over them. It is a small effort to let others know about it too. woman
It is so overwhelming to find the world forging ahead in so many sectors and these sectors are incorporating more women every day but we still far from victory in this battle. I have written this poem to express what I have felt and have seen other women felt as they emerge out of the various taboos laid over them. It is a small effort to let others know about it too. woman
It is so overwhelming to find the world forging ahead in so many sectors and these sectors are incorporating more women every day but we still far from victory in this battle. I have written this poem to express what I have felt and have seen other women felt as they emerge out of the various taboos laid over them. It is a small effort to let others know about it too. woman
It is so overwhelming to find the world forging ahead in so many sectors and these sectors are incorporating more women every day but we still far from victory in this battle. I have written this poem to express what I have felt and have seen other women felt as they emerge out of the various taboos laid over them. It is a small effort to let others know about it too. woman
It is so overwhelming to find the world forging ahead in so many sectors and these sectors are incorporating more women every day but we still far from victory in this battle. I have written this poem to express what I have felt and have seen other women felt as they emerge out of the various taboos laid over them. It is a small effort to let others know about it too. woman
It is so overwhelming to find the world forging ahead in so many sectors and these sectors are incorporating more women every day but we still far from victory in this battle. I have written this poem to express what I have felt and have seen other women felt as they emerge out of the various taboos laid over them. It is a small effort to let others know about it too. woman
It is so overwhelming to find the world forging ahead in so many sectors and these sectors are incorporating more women every day but we still far from victory in this battle. I have written this poem to express what I have felt and have seen other women felt as they emerge out of the various taboos laid over them. It is a small effort to let others know about it too. woman
It is so overwhelming to find the world forging ahead in so many sectors and these sectors are incorporating more women every day but we still far from victory in this battle. I have written this poem to express what I have felt and have seen other women felt as they emerge out of the various taboos laid over them. It is a small effort to let others know about it too. woman
It is so overwhelming to find the world forging ahead in so many sectors and these sectors are incorporating more women every day but we still far from victory in this battle. I have written this poem to express what I have felt and have seen other women felt as they emerge out of the various taboos laid over them. It is a small effort to let others know about it too. woman