Many people experience sleepless nights also known as insomnia. The reasons are varied for every other person, they maybe tired or don't want to sleep. But can the reason be a….paranormal actvity or a chasing shadow?
I hardly ever go to sleep but I keep waking up in weird places I have no memory of being. The last few days I found myself in my neighbors garden shed, in the kitchen, on the streets, in the park and even at a graveyard in the middle of night. This is seriously getting out of hand and I needed some medical attention before people start labeling me as weirdo that has lost his mind.
I started seeing doctors of various specialties from medical doctors to psychological doctors. But I ended up being rounded to the same diagnosis of sleep walking , sleep apnea, anxiety, and a whole load of other bullshit. I have been taking medications, reading blogs, articles and trying my hand with herbal medicines and a bit of everything but its of no use.
I have been breaking my head and literally stocking my system with coffee throughout the night just to keep myself awake but all my efforts go in vain. I have even notched up my efforts to chaining myself to my bed only to find myself clearly in a new place with my hands bruised with dried blood between the cuts of my skin.
Lost in the Shadow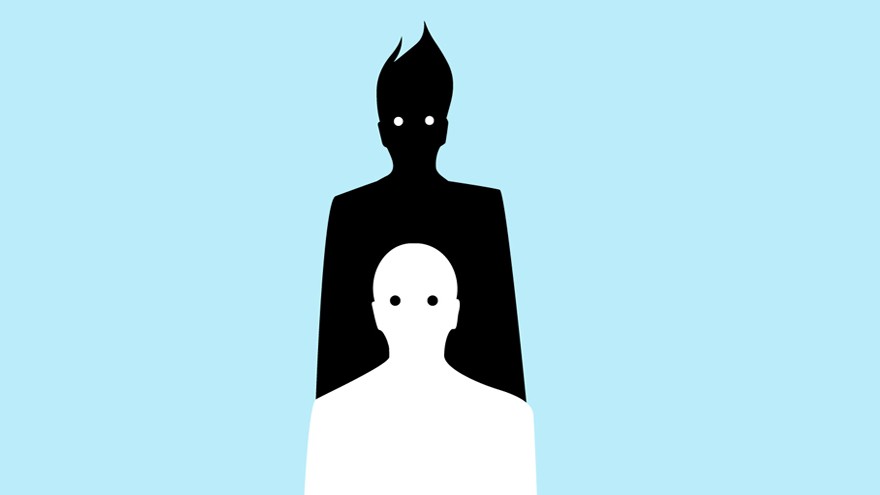 I could not take this no more. For the past six months I found myself strayed and hopeless and I am not able to concentrate on my work lately. After my fourth doctor appointment this week, I gave up and bought a video camera and set it around the house to observe myself whilst I was sleep walking. I even bought one of those wireless camera pen and attached it to my shirt to know where I would end up next. I also upgraded my locking system at my house to prevent myself from getting out.
The next day what I saw burned me deep to my sole. It was a good couple of hours of me sleeping before the actual action began. I watched as I woke up at midnight. It was like my body was possessed by some sort of a demon from the lights of good. But my eyes looked like glass beads, a white sea with no iris. Not a single blink, just a cold stare. This shocked me and bewildered my mind. But what I saw next sent chills down my spine.
I watched as I walked down the stairs. I was a completely different person. The front door was locked and the door would not open without the password which was set to my phone. I made sure I switched off my phone.
I just banged on the glass with my fists continuously like a emotionless robot even when my hands were dripping with blood I didn't even stop. The glass shattered only to set off the safety alarm that went off beeping me to alert me back to my senses.
Broken Pieces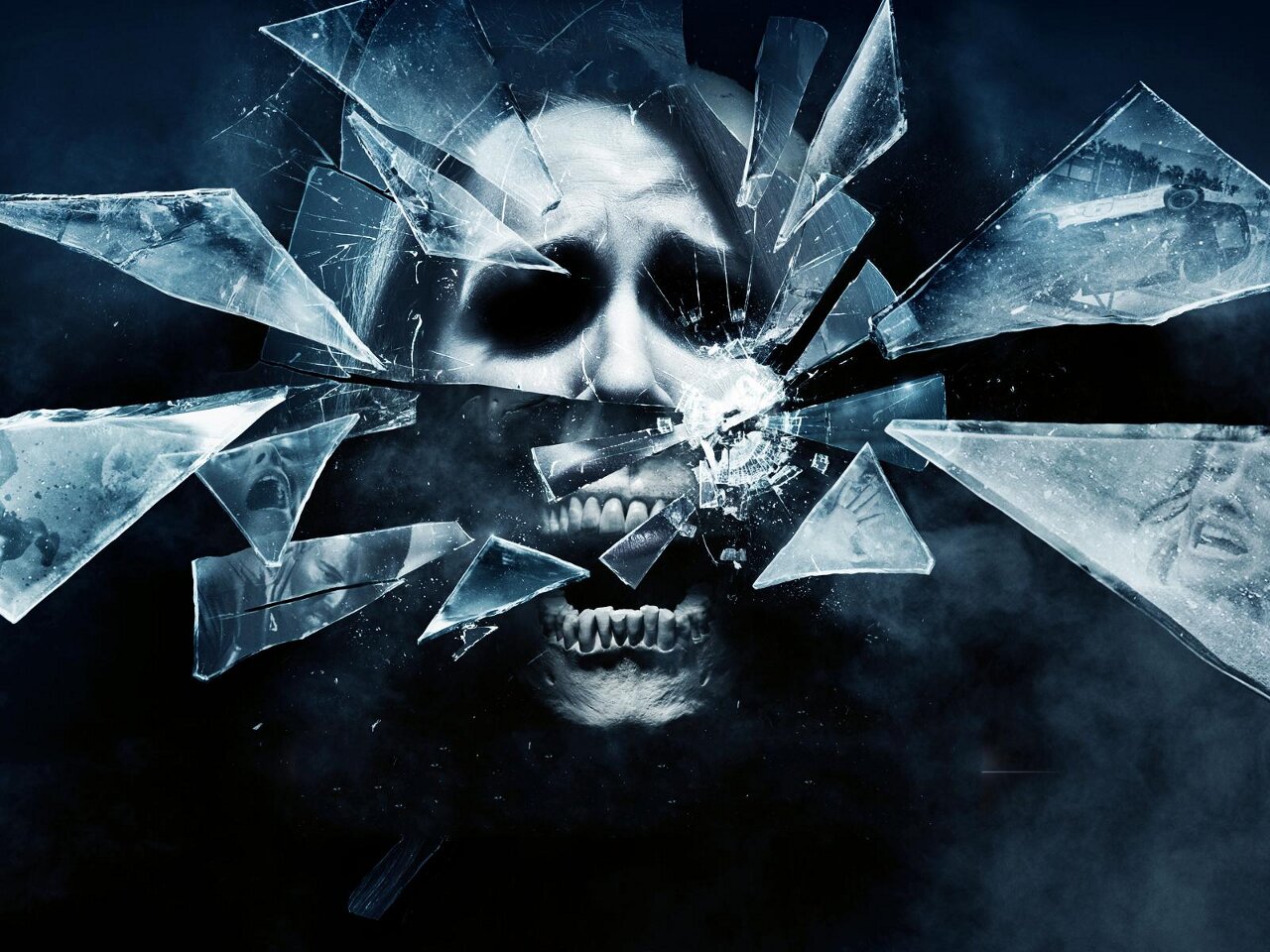 I woke up to find myself in pain and pieces of glass stuck to my hand. I found my house was broken in or was broken from within. I called my friend to drive me to hospital. While I waited for her I watched the video. I was shocked. I could not disclose what had happened. I got my hand bandaged and she continuously insisted me on sleeping at her place. I declined as I didn't want to hurt her nor be a problem. I fibbed my way out on what happened and managed to run away from her pestering questions.
After I watched that video, I decided that I will do some digging on the house I moved in recently. This has to be the only possible out of mind answer to what is happening to me. I thought I was lucky to get my hands on such a beautiful Victorian property at such a price at that time. However my life is filled with buts and fulls stops. Apparently the past three owners of the house died sleepwalking. Reading this just blew my mind completely.
I knew what I needed to do. I grabbed my things and my phone and ran to the car. The eerie silence of the night and the faint creaking of the wooden floor boards keeping me on high alert. It was like fear was in the air, a lion ready to pounce on its helpless prey. I was just about to start my car engine when I got a call from my friend.
She said sorry that she couldn't lift my phone as she was out of town for the weekend. She asked how I was. I was lost for words. Who was that or it that took me to hospital and pestered me with pelting questions. I said I will get back to her and hung up on her.
My head was spinning round in circles. All that I knew was I needed to get as far a possible from here. I drove my car to the farthest motel possible. I ran to the receptionist and asked for a room. She gave me form to fill and gave me the keys. I landed heavily on the bed in relief. I just thought to myself…Why out of all the people in the world paranormal activities have to happen with me. Well my luck has a horrible way of attracting danger but now it putting up my life up to be butchered.
I dosed of to sleep on the chair and only to find myself staring at a shadow which was not mine. I turned around to find no one but a weird note slipped under the door. Last night was one hell of a night. I must be losing my mind now I thought and picked up the note to read it.
Don't be scared of the monsters
Just look for them, Left , right,
Under the bed, behind the closet
Above your head
But never look in the mirror
As it would cost your life to see me
I am always with you and you can't run from me
Last night was nothing less than a nightmare but I don't know what else to do to stop this. Do you think killing myself with will end my misery I asked the strange demon staring at me in the mirror….
Read more Halloween articles at The Teen Pop Magazine
My head was spinning round in circles. All that I knew was I needed to get as far a possible from here. I spead my car to the farest motel possible. I ran to the receptionist and asked for a room. She gave me form to fill and gave me the keys. I landed heavyly on the bed in relif. I just thought to myself…Why out of all the people in the world paranormal activities have to happen with me. Well my luck has a horrible way of attracting danger but now it putting up my life up to be butchered. shadow shadow
My head was spinning round in circles. All that I knew was I needed to get as far a possible from here. I spead my car to the farest motel possible. I ran to the receptionist and asked for a room. She gave me form to fill and gave me the keys. I landed heavyly on the bed in relif. I just thought to myself…Why out of all the people in the world paranormal activities have to happen with me. Well my luck has a horrible way of attracting danger but now it putting up my life up to be butchered. shadow shadow
My head was spinning round in circles. All that I knew was I needed to get as far a possible from here. I spead my car to the farest motel possible. I ran to the receptionist and asked for a room. She gave me form to fill and gave me the keys. I landed heavyly on the bed in relif. I just thought to myself…Why out of all the people in the world paranormal activities have to happen with me. Well my luck has a horrible way of attracting danger but now it putting up my life up to be butchered. shadow shadow
My head was spinning round in circles. All that I knew was I needed to get as far a possible from here. I spead my car to the farest motel possible. I ran to the receptionist and asked for a room. She gave me form to fill and gave me the keys. I landed heavyly on the bed in relif. I just thought to myself…Why out of all the people in the world paranormal activities have to happen with me. Well my luck has a horrible way of attracting danger but now it putting up my life up to be butchered. shadow shadow
My head was spinning round in circles. All that I knew was I needed to get as far a possible from here. I spead my car to the farest motel possible. I ran to the receptionist and asked for a room. She gave me form to fill and gave me the keys. I landed heavyly on the bed in relif. I just thought to myself…Why out of all the people in the world paranormal activities have to happen with me. Well my luck has a horrible way of attracting danger but now it putting up my life up to be butchered. shadow shadow
My head was spinning round in circles. All that I knew was I needed to get as far a possible from here. I spead my car to the farest motel possible. I ran to the receptionist and asked for a room. She gave me form to fill and gave me the keys. I landed heavyly on the bed in relif. I just thought to myself…Why out of all the people in the world paranormal activities have to happen with me. Well my luck has a horrible way of attracting danger but now it putting up my life up to be butchered. shadow shadow
My head was spinning round in circles. All that I knew was I needed to get as far a possible from here. I spead my car to the farest motel possible. I ran to the receptionist and asked for a room. She gave me form to fill and gave me the keys. I landed heavyly on the bed in relif. I just thought to myself…Why out of all the people in the world paranormal activities have to happen with me. Well my luck has a horrible way of attracting danger but now it putting up my life up to be butchered. shadow shadow
My head was spinning round in circles. All that I knew was I needed to get as far a possible from here. I spead my car to the farest motel possible. I ran to the receptionist and asked for a room. She gave me form to fill and gave me the keys. I landed heavyly on the bed in relif. I just thought to myself…Why out of all the people in the world paranormal activities have to happen with me. Well my luck has a horrible way of attracting danger but now it putting up my life up to be butchered. shadow shadow
My head was spinning round in circles. All that I knew was I needed to get as far a possible from here. I spead my car to the farest motel possible. I ran to the receptionist and asked for a room. She gave me form to fill and gave me the keys. I landed heavyly on the bed in relif. I just thought to myself…Why out of all the people in the world paranormal activities have to happen with me. Well my luck has a horrible way of attracting danger but now it putting up my life up to be butchered. shadow shadow
My head was spinning round in circles. All that I knew was I needed to get as far a possible from here. I spead my car to the farest motel possible. I ran to the receptionist and asked for a room. She gave me form to fill and gave me the keys. I landed heavyly on the bed in relif. I just thought to myself…Why out of all the people in the world paranormal activities have to happen with me. Well my luck has a horrible way of attracting danger but now it putting up my life up to be butchered. shadow shadow
My head was spinning round in circles. All that I knew was I needed to get as far a possible from here. I spead my car to the farest motel possible. I ran to the receptionist and asked for a room. She gave me form to fill and gave me the keys. I landed heavyly on the bed in relif. I just thought to myself…Why out of all the people in the world paranormal activities have to happen with me. Well my luck has a horrible way of attracting danger but now it putting up my life up to be butchered. shadow shadow
My head was spinning round in circles. All that I knew was I needed to get as far a possible from here. I spead my car to the farest motel possible. I ran to the receptionist and asked for a room. She gave me form to fill and gave me the keys. I landed heavyly on the bed in relif. I just thought to myself…Why out of all the people in the world paranormal activities have to happen with me. Well my luck has a horrible way of attracting danger but now it putting up my life up to be butchered. shadow shadow
My head was spinning round in circles. All that I knew was I needed to get as far a possible from here. I spead my car to the farest motel possible. I ran to the receptionist and asked for a room. She gave me form to fill and gave me the keys. I landed heavyly on the bed in relif. I just thought to myself…Why out of all the people in the world paranormal activities have to happen with me. Well my luck has a horrible way of attracting danger but now it putting up my life up to be butchered. shadow shadow
My head was spinning round in circles. All that I knew was I needed to get as far a possible from here. I spead my car to the farest motel possible. I ran to the receptionist and asked for a room. She gave me form to fill and gave me the keys. I landed heavyly on the bed in relif. I just thought to myself…Why out of all the people in the world paranormal activities have to happen with me. Well my luck has a horrible way of attracting danger but now it putting up my life up to be butchered. shadow shadow