Extracurriculars are very important if you want to get where you want to in life. This article goes deeper into exactly what you need to have.
Good grades, intriguing internships, and unbelievably acclaimed universities.
If your most recurring dreams are getting into the best university or applying for the most alluring summer job, then an extracurricular resume is what's going to be the icing on the cake. It's going to be the fire that will light up your chances for a brighter future.
Does The Task Sound Intimidating?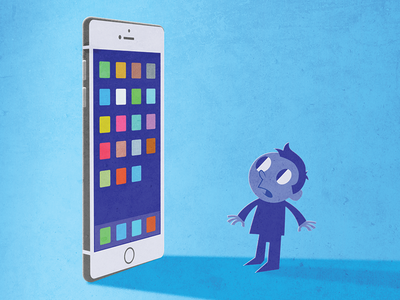 For all of us who are lying down apathetically dreaming and "hoping for the best"; snap out of the imaginary, and face the reality. It's quite fatuous applying for your dream uni, with just "academic achievements ."In this "21st century skills" seeking world, extracurricular activities are actual tangible proof of job-related skills and maturity, and they surely come to the rescue especially when you're lacking job experience. They not only expose your fathomless versatility to the employers but also helps you embellish your individuality by citing your interests.
It's easier said than done, right? Most of us are quite ambiguous about what will catch the eye of the employers and help you land in the most anticipated university or internship or job.
List That Highlights Your Academic Achievements
A) Leadership Positions
Skills Demonstrated Through Leadership Positions
Teamwork and collaboration
Communication skills
Accountability, approachability, and experience
Problem-solving and critical thinking
Event Planning and organizing
Business skills
Time management
A Leader is the one who knows the way, goes the way, and shows the way. Being a part of the student government can surely give you an added advantage over the other applicants. Getting elected as a student representative isn't a simple process: it is a rigorous test to prove your worth and accountability for the position. It signifies your ambitious, industrious, and congenial character, something that is quite hard to find in a world full of "introverts".
It takes time, effort, and aspiration to be part of the student body in high school or college. A perfect badge surely will decorate your whole resume and bring you closer to your dream destination. So don't forget to nominate yourself for any upcoming elections!
B) Foreign Languages
Skills Demonstrated Through Language
Cultural Awareness
Communication Skills
Tolerance
Interpersonal Skills
Being proficient in an additional language will always entitle you to speak about your abilities. A foreign language is surely an added advantage that will set you apart from the other candidates. Foreign language ability also points out the fact that you will be more compatible due to your ability to converse with a diverse set of audiences. So, next time your highschool provides you with an option for a foreign language, don't be facetious!
Check out my previous article, Become A Polyglot: 8 Secrets to Learn an Exciting New Language to learn how to speak newer languages.
C) Debates And MUN's
Skills Demonstrated Through Debate And MUN's
Global Awareness
Problem Solving
Public Speaking and communication
Critical Thinking
Conflict Management
The need of the hour is to search for individuals who can help abate the global issues and provide solutions to the problems of the callously exploited, our ailing planet – Earth. And if you are a model united Nations enthusiast, if you remain pensive in debates and can elucidate important issues and come up with pertinent solutions, then, we need more people like you to save the world.
High School Debates are an excellent way to hone your public speaking and problem-solving skills. A good speaker is always a good listener. An ace-debater is always smart enough to come up with a convincing rebuttal for his opponent's argument, and a smart-being is what the universities are looking for! So keep yourself open to all the opportunities coming your way !!!!!!
Check out my last article Stage Fright and 6 Ways to Overcome It if you want to do public speaking but have stage fright!
D) Fundraising And Volunteering
Skills Demonstrated Through Fundraising and Volunteering
Event Management
Crisis Handling
Social Responsibility
Entrepreneurship
Commitment and Leadership
Proactivity
Volunteering, fundraising, or mentoring are all great ways to show how you contribute to society. And as previously mentioned, the whole world is on the hunt for socially active youngsters!!! While participating in an event can be really time-consuming, managing and organizing an event can of the toughest jobs to take up. And if you've already managed events and successfully raised money for a good cause, then you've already achieved quite a feat. By raising sponsorship to take part in a charitable event, or volunteering at your local charity shop – you'll be demonstrating your communication skills, resourcefulness, and willingness to help others while, displaying a whole host of other skills, from strength to bravery.
There are open opportunities to get volunteer hours at the Teen Pop Magazine:
Write Articles: Fill this form!
Social Media Management: Email uplanner0@gmail.com
E) Music, drama & theatre
Skills Demonstrated Through Music, Drama, and Theater
Competitiveness
Cultural Connection
Dedication and creativity
Self- Presentation
Being in the "Limelight" and performing in front of an audience takes a lot of guts, and it's this kind of confidence that the recruiters are in search of. You might be part of a band, music group, or even be a solo artist – playing anything from rock to classical.
Or, you could be an avid dancer or drama enthusiast , having these skills can surely boost up your chances of getting to that final destination. Through your creative endeavors, you've also had to dig in and collaborate to put on successful shows or productions and achieve your artistic vision. Your creativity and collaborative abilities to reach your mutual goals is a treasured quality in an employee, which is a strong reason to include the arts in your resume. You can enrol yourself in your school's arts club , or take up private , professional lessons for yourself , whatever the mode, you are surely gonna be proud of yourself.
F) Sports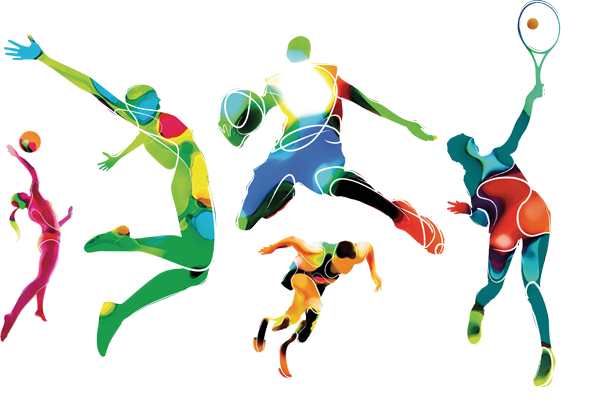 Skills Demonstrated Through Sports
Fitness
Self-Discipline
Teamwork
Work Ethic
"Sports Scholarship" is a term most of us have heard quite often. Being an athlete, your rigorous training, and self-disciplinary skills, along with team-management skills can be an inexplicable asset, you seriously have to be proud of. Although you're accountable for your own performance, to be truly successful, you need to be able to communicate with teammates and work together to win. All this healthy sense of competition gives the hiring manager the impression that you'll be an employee-driven to succeed and rise through the ranks. So, next time, don't hesitate to give your best shot for the school team trials, Because some changes can be life-changing!
G) Internships And Work Experiences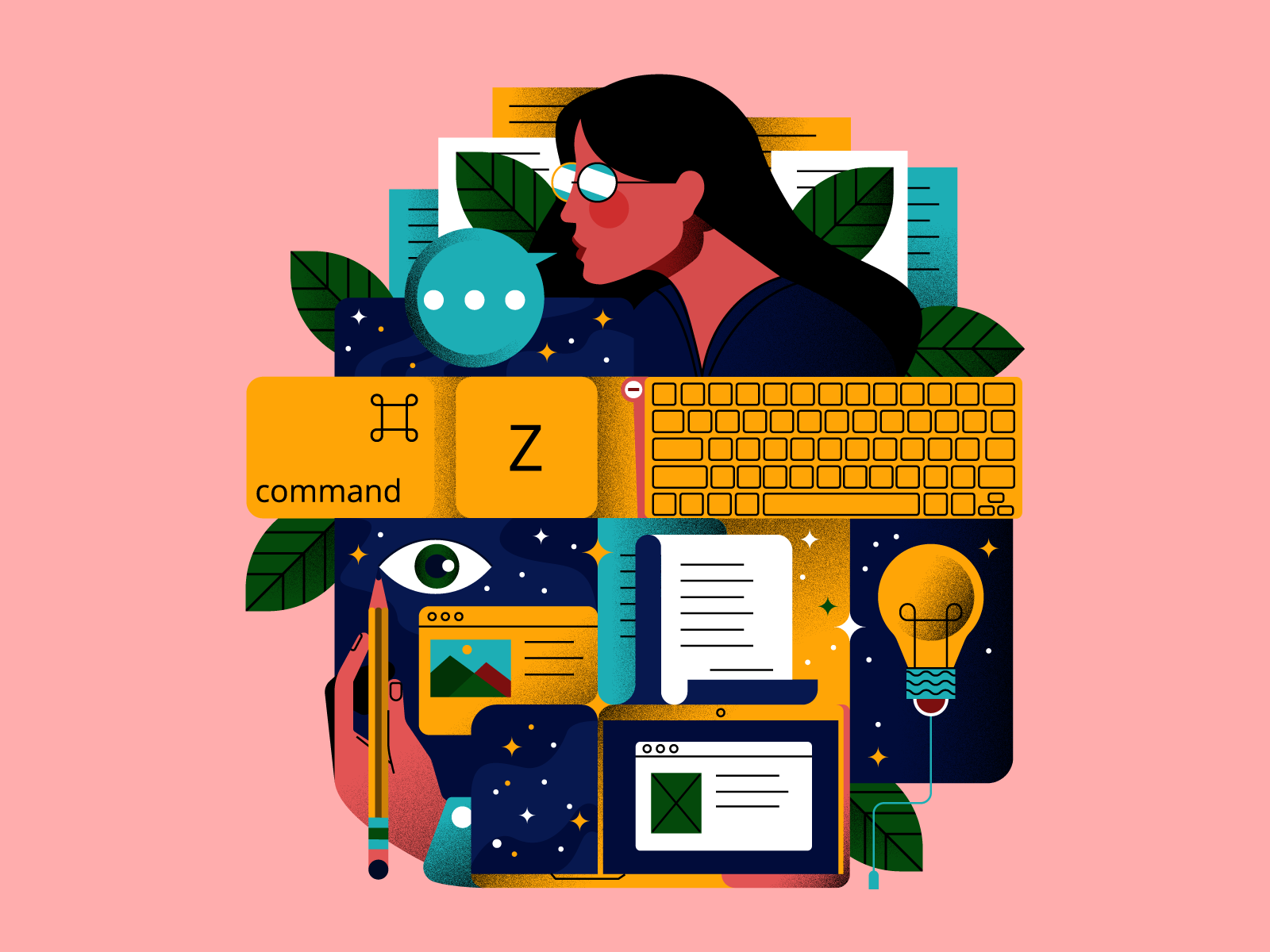 Skills Demonstrated Through Work Experiences
Preparedness
Self-Help
Multi-tasking
Work ethic
Internships and work experiences endow you with the basic skills and abilities required to land up in your future job. They expose you to the practicalities associated with a specific field of education and point out your preparedness for the industry. They can be a distinguishing asset you might possess that will surely magnify your acceptance rate. So whether you write for "THE TEEN POP ", or do classes in coding, or you're the student life photographer, you're showing future employers that you already have the basic abilities and dedication to get started.
---
With these Activities decorating your Resume, you have got 100% chances of acceptance in your most awaited university or job. Just have faith in yourself, create a positive digital identity for yourself, use your time productively, let your inner-magic suffuse over, be ready to face the inconceivable circumstances while letting your mind and soul to wander free… Do small acts of kindness that will inspire and make your inner-self smile and perform deeds that will help you leave your mark on the world. But most important of all, stay safe!
While participating in an event can be really time-consuming , managing and organizing an event can of the toughest jobs to take up. And if you've already managed events and successfully raised money for a good cause , then you've already achieved quite a feat . By raising sponsorship to take part in a charitable event , or volunteering at your local charity shop – you'll be demonstrating your communication skills, resourcefulness, and willingness to help others while, displaying a whole host of other skills, from strength to bravery. extracurricular extracurricular
While participating in an event can be really time-consuming , managing and organizing an event can of the toughest jobs to take up. And if you've already managed events and successfully raised money for a good cause , then you've already achieved quite a feat . By raising sponsorship to take part in a charitable event , or volunteering at your local charity shop – you'll be demonstrating your communication skills, resourcefulness, and willingness to help others while, displaying a whole host of other skills, from strength to bravery. extracurricular extracurricular
While participating in an event can be really time-consuming , managing and organizing an event can of the toughest jobs to take up. And if you've already managed events and successfully raised money for a good cause , then you've already achieved quite a feat . By raising sponsorship to take part in a charitable event , or volunteering at your local charity shop – you'll be demonstrating your communication skills, resourcefulness, and willingness to help others while, displaying a whole host of other skills, from strength to bravery. extracurricular extracurricular
While participating in an event can be really time-consuming , managing and organizing an event can of the toughest jobs to take up. And if you've already managed events and successfully raised money for a good cause , then you've already achieved quite a feat . By raising sponsorship to take part in a charitable event , or volunteering at your local charity shop – you'll be demonstrating your communication skills, resourcefulness, and willingness to help others while, displaying a whole host of other skills, from strength to bravery. extracurricular extracurricular
While participating in an event can be really time-consuming , managing and organizing an event can of the toughest jobs to take up. And if you've already managed events and successfully raised money for a good cause , then you've already achieved quite a feat . By raising sponsorship to take part in a charitable event , or volunteering at your local charity shop – you'll be demonstrating your communication skills, resourcefulness, and willingness to help others while, displaying a whole host of other skills, from strength to bravery. extracurricular extracurricular
While participating in an event can be really time-consuming , managing and organizing an event can of the toughest jobs to take up. And if you've already managed events and successfully raised money for a good cause , then you've already achieved quite a feat . By raising sponsorship to take part in a charitable event , or volunteering at your local charity shop – you'll be demonstrating your communication skills, resourcefulness, and willingness to help others while, displaying a whole host of other skills, from strength to bravery. extracurricular extracurricular
While participating in an event can be really time-consuming , managing and organizing an event can of the toughest jobs to take up. And if you've already managed events and successfully raised money for a good cause , then you've already achieved quite a feat . By raising sponsorship to take part in a charitable event , or volunteering at your local charity shop – you'll be demonstrating your communication skills, resourcefulness, and willingness to help others while, displaying a whole host of other skills, from strength to bravery. extracurricular extracurricular
While participating in an event can be really time-consuming , managing and organizing an event can of the toughest jobs to take up. And if you've already managed events and successfully raised money for a good cause , then you've already achieved quite a feat . By raising sponsorship to take part in a charitable event , or volunteering at your local charity shop – you'll be demonstrating your communication skills, resourcefulness, and willingness to help others while, displaying a whole host of other skills, from strength to bravery. extracurricular extracurricular
While participating in an event can be really time-consuming , managing and organizing an event can of the toughest jobs to take up. And if you've already managed events and successfully raised money for a good cause , then you've already achieved quite a feat . By raising sponsorship to take part in a charitable event , or volunteering at your local charity shop – you'll be demonstrating your communication skills, resourcefulness, and willingness to help others while, displaying a whole host of other skills, from strength to bravery. extracurricular extracurricular
While participating in an event can be really time-consuming , managing and organizing an event can of the toughest jobs to take up. And if you've already managed events and successfully raised money for a good cause , then you've already achieved quite a feat . By raising sponsorship to take part in a charitable event , or volunteering at your local charity shop – you'll be demonstrating your communication skills, resourcefulness, and willingness to help others while, displaying a whole host of other skills, from strength to bravery. extracurricular extracurricular
While participating in an event can be really time-consuming , managing and organizing an event can of the toughest jobs to take up. And if you've already managed events and successfully raised money for a good cause , then you've already achieved quite a feat . By raising sponsorship to take part in a charitable event , or volunteering at your local charity shop – you'll be demonstrating your communication skills, resourcefulness, and willingness to help others while, displaying a whole host of other skills, from strength to bravery. extracurricular extracurricular
While participating in an event can be really time-consuming , managing and organizing an event can of the toughest jobs to take up. And if you've already managed events and successfully raised money for a good cause , then you've already achieved quite a feat . By raising sponsorship to take part in a charitable event , or volunteering at your local charity shop – you'll be demonstrating your communication skills, resourcefulness, and willingness to help others while, displaying a whole host of other skills, from strength to bravery. extracurricular extracurricular
While participating in an event can be really time-consuming , managing and organizing an event can of the toughest jobs to take up. And if you've already managed events and successfully raised money for a good cause , then you've already achieved quite a feat . By raising sponsorship to take part in a charitable event , or volunteering at your local charity shop – you'll be demonstrating your communication skills, resourcefulness, and willingness to help others while, displaying a whole host of other skills, from strength to bravery. extracurricular extracurricular
While participating in an event can be really time-consuming , managing and organizing an event can of the toughest jobs to take up. And if you've already managed events and successfully raised money for a good cause , then you've already achieved quite a feat . By raising sponsorship to take part in a charitable event , or volunteering at your local charity shop – you'll be demonstrating your communication skills, resourcefulness, and willingness to help others while, displaying a whole host of other skills, from strength to bravery. extracurricular extracurricular
While participating in an event can be really time-consuming , managing and organizing an event can of the toughest jobs to take up. And if you've already managed events and successfully raised money for a good cause , then you've already achieved quite a feat . By raising sponsorship to take part in a charitable event , or volunteering at your local charity shop – you'll be demonstrating your communication skills, resourcefulness, and willingness to help others while, displaying a whole host of other skills, from strength to bravery. extracurricular extracurricular
While participating in an event can be really time-consuming , managing and organizing an event can of the toughest jobs to take up. And if you've already managed events and successfully raised money for a good cause , then you've already achieved quite a feat . By raising sponsorship to take part in a charitable event , or volunteering at your local charity shop – you'll be demonstrating your communication skills, resourcefulness, and willingness to help others while, displaying a whole host of other skills, from strength to bravery. extracurricular extracurricular