Thinking that only females suffer social prejudices is not correct! Even men are victims of such acts!
Stereotypes And Prejudices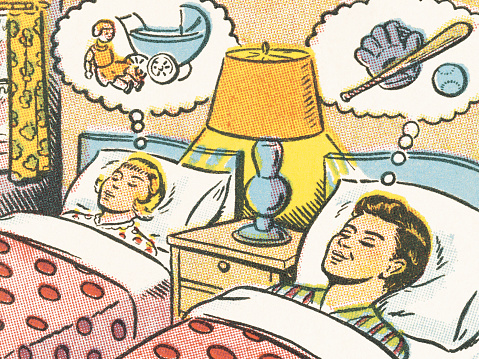 If you are thinking about what troubles males face, please shred those thoughts this very instant so that you can read further. The buckets of problems that men face are listed below.
Stereotypes and prejudices are one of the most common issues faced by every human. Men aren't an exception. Nonetheless, we pay less heed to the problems that they face.
Men seldom cry.
Men go for jobs.
Be a man (If they did something "unmanly".)
All men are evil (By a bunch of ignorant fools.)
The list increases immensely if I mention all the stereotypes and prejudices. Males are expected to keep up with these societal expectations like every other human. If not, they are tagged with slurs and ridiculed endlessly [1].
Burden Of Responsibility
Do you think patriarchy is harming only females? Not entirely! Ridiculous expectations on men to take responsibility for their family, to provide for them, be the protectors, be ready to risk their lives and so on, fall under this hierarchical society. So, they feel burdened with these tasks. Fearing retribution, they manage to cope up, but in vain.
False Accusations
False accusations is another problem faced by males [2]. Due to the growth of a virus called pseudo-feminism that is obviously more lethal than coronavirus consists of several pseudo-feminists who harass innocent males. What society does is indulge with that girl to bash that guy without knowing the unerring story. Though I know that there are evil men who commit violent crimes against females, I firmly believe that not every man is vile and corrupt.
Violence Against Men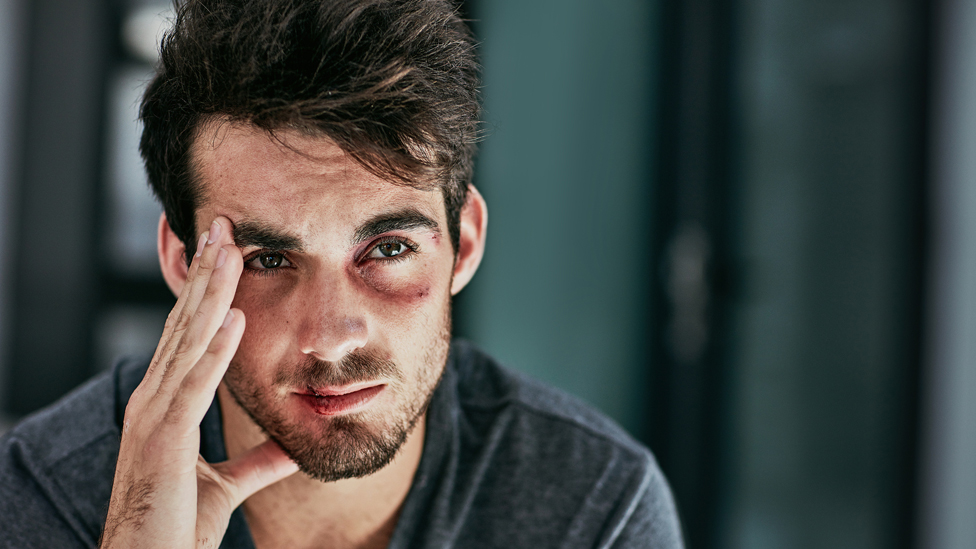 When I say that men are sexually harassed or abused, most of the responses were almost the same. "I thought that only females undergo this problem." The fact that most people believe only women are victims is yet another problem. Many people fail to acknowledge the fact that men undergo sexual violence [3]. They cannot even speak up about the atrocities that have happened or file a case – thanks to the stereotypes.
Poor Mental Health
Due to the hitches stated above, the final problem affects the mental health of males. They undergo depression and other issues in secrecy since they are programmed not to express their emotions or cry in front of anyone [4]. Men undergo depression. They have eyes that can shed tears. Eventually, it ends up badly as suicide, but it is actually a homicide committed by society, and we all resume our lives without bothering to create at least a dy/dx of change.
Ways to help Men:
Fortunately, we can help men from these obstacles with these steps.
Helping males to voice out their opinions.
Plucking out the stereotypes and prejudices against men in this society as they are the root cause.
Changing our mentalities to a more understanding and empathetic state so that we can help them by giving hope.
Support males to file a case if accused of a crime of which he has not committed.
Provide essential care and support to men who are the victims of sexual violence or other kinds of violence.
Amendment of laws into unbiased one against any gender.
Note: As a female, I know that females are also facing several obstacles. By writing this story, I intend to bring the issues faced by males and bring a change; Not to create hatred for females.
Footnotes:
Due to the hitches stated above, the final problem affects the mental health and state of males. They undergo depression and other issues in secrecy since they are programmed not to express their emotions or cry in front of anyone. Eventually, it ends up badly as suicide, but it is supposed to be a homicide committed by this society in which we all share a role. After his death, what would happen? Men undergo depression. They have eyes that can shed tears. Such posts and tweets get flooded with some random hashtags after which we all resume our lives without bothering to create at least a dx/dy of change. after which we all resume our lives without bothering to cr
Due to the hitches stated above, the final problem affects the mental health and state of males. They undergo depression and other issues in secrecy since they are programmed not to express their emotions or cry in front of anyone. Eventually, it ends up badly as suicide, but it is supposed to be a homicide committed by this society in which we all share a role. After his death, what would happen? Men undergo depression. They have eyes that can shed tears. Such posts and tweets get flooded with some random hashtags after which we all resume our lives without bothering to create at least a dx/dy of change. after which we all resume our lives without bothering to cr
Due to the hitches stated above, the final problem affects the mental health and state of males. They undergo depression and other issues in secrecy since they are programmed not to express their emotions or cry in front of anyone. Eventually, it ends up badly as suicide, but it is supposed to be a homicide committed by this society in which we all share a role. After his death, what would happen? Men undergo depression. They have eyes that can shed tears. Such posts and tweets get flooded with some random hashtags after which we all resume our lives without bothering to create at least a dx/dy of change. after which we all resume our lives without bothering to cr
Due to the hitches stated above, the final problem affects the mental health and state of males. They undergo depression and other issues in secrecy since they are programmed not to express their emotions or cry in front of anyone. Eventually, it ends up badly as suicide, but it is supposed to be a homicide committed by this society in which we all share a role. After his death, what would happen? Men undergo depression. They have eyes that can shed tears. Such posts and tweets get flooded with some random hashtags after which we all resume our lives without bothering to create at least a dx/dy of change. after which we all resume our lives without bothering to cr
Due to the hitches stated above, the final problem affects the mental health and state of males. They undergo depression and other issues in secrecy since they are programmed not to express their emotions or cry in front of anyone. Eventually, it ends up badly as suicide, but it is supposed to be a homicide committed by this society in which we all share a role. After his death, what would happen? Men undergo depression. They have eyes that can shed tears. Such posts and tweets get flooded with some random hashtags after which we all resume our lives without bothering to create at least a dx/dy of change. after which we all resume our lives without bothering to cr
Due to the hitches stated above, the final problem affects the mental health and state of males. They undergo depression and other issues in secrecy since they are programmed not to express their emotions or cry in front of anyone. Eventually, it ends up badly as suicide, but it is supposed to be a homicide committed by this society in which we all share a role. After his death, what would happen? Men undergo depression. They have eyes that can shed tears. Such posts and tweets get flooded with some random hashtags after which we all resume our lives without bothering to create at least a dx/dy of change. after which we all resume our lives without bothering to cr
Due to the hitches stated above, the final problem affects the mental health and state of males. They undergo depression and other issues in secrecy since they are programmed not to express their emotions or cry in front of anyone. Eventually, it ends up badly as suicide, but it is supposed to be a homicide committed by this society in which we all share a role. After his death, what would happen? Men undergo depression. They have eyes that can shed tears. Such posts and tweets get flooded with some random hashtags after which we all resume our lives without bothering to create at least a dx/dy of change. after which we all resume our lives without bothering to cr
Due to the hitches stated above, the final problem affects the mental health and state of males. They undergo depression and other issues in secrecy since they are programmed not to express their emotions or cry in front of anyone. Eventually, it ends up badly as suicide, but it is supposed to be a homicide committed by this society in which we all share a role. After his death, what would happen? Men undergo depression. They have eyes that can shed tears. Such posts and tweets get flooded with some random hashtags after which we all resume our lives without bothering to create at least a dx/dy of change. after which we all resume our lives without bothering to cr
Due to the hitches stated above, the final problem affects the mental health and state of males. They undergo depression and other issues in secrecy since they are programmed not to express their emotions or cry in front of anyone. Eventually, it ends up badly as suicide, but it is supposed to be a homicide committed by this society in which we all share a role. After his death, what would happen? Men undergo depression. They have eyes that can shed tears. Such posts and tweets get flooded with some random hashtags after which we all resume our lives without bothering to create at least a dx/dy of change. after which we all resume our lives without bothering to cr
Due to the hitches stated above, the final problem affects the mental health and state of males. They undergo depression and other issues in secrecy since they are programmed not to express their emotions or cry in front of anyone. Eventually, it ends up badly as suicide, but it is supposed to be a homicide committed by this society in which we all share a role. After his death, what would happen? Men undergo depression. They have eyes that can shed tears. Such posts and tweets get flooded with some random hashtags after which we all resume our lives without bothering to create at least a dx/dy of change. after which we all resume our lives without bothering to cr
Due to the hitches stated above, the final problem affects the mental health and state of males. They undergo depression and other issues in secrecy since they are programmed not to express their emotions or cry in front of anyone. Eventually, it ends up badly as suicide, but it is supposed to be a homicide committed by this society in which we all share a role. After his death, what would happen? Men undergo depression. They have eyes that can shed tears. Such posts and tweets get flooded with some random hashtags after which we all resume our lives without bothering to create at least a dx/dy of change. after which we all resume our lives without bothering to cr
Due to the hitches stated above, the final problem affects the mental health and state of males. They undergo depression and other issues in secrecy since they are programmed not to express their emotions or cry in front of anyone. Eventually, it ends up badly as suicide, but it is supposed to be a homicide committed by this society in which we all share a role. After his death, what would happen? Men undergo depression. They have eyes that can shed tears. Such posts and tweets get flooded with some random hashtags after which we all resume our lives without bothering to create at least a dx/dy of change. after which we all resume our lives without bothering to cr
Due to the hitches stated above, the final problem affects the mental health and state of males. They undergo depression and other issues in secrecy since they are programmed not to express their emotions or cry in front of anyone. Eventually, it ends up badly as suicide, but it is supposed to be a homicide committed by this society in which we all share a role. After his death, what would happen? Men undergo depression. They have eyes that can shed tears. Such posts and tweets get flooded with some random hashtags after which we all resume our lives without bothering to create at least a dx/dy of change. after which we all resume our lives without bothering to cr
Due to the hitches stated above, the final problem affects the mental health and state of males. They undergo depression and other issues in secrecy since they are programmed not to express their emotions or cry in front of anyone. Eventually, it ends up badly as suicide, but it is supposed to be a homicide committed by this society in which we all share a role. After his death, what would happen? Men undergo depression. They have eyes that can shed tears. Such posts and tweets get flooded with some random hashtags after which we all resume our lives without bothering to create at least a dx/dy of change. after which we all resume our lives without bothering to cr
Due to the hitches stated above, the final problem affects the mental health and state of males. They undergo depression and other issues in secrecy since they are programmed not to express their emotions or cry in front of anyone. Eventually, it ends up badly as suicide, but it is supposed to be a homicide committed by this society in which we all share a role. After his death, what would happen? Men undergo depression. They have eyes that can shed tears. Such posts and tweets get flooded with some random hashtags after which we all resume our lives without bothering to create at least a dx/dy of change. after which we all resume our lives without bothering to cr
Due to the hitches stated above, the final problem affects the mental health and state of males. They undergo depression and other issues in secrecy since they are programmed not to express their emotions or cry in front of anyone. Eventually, it ends up badly as suicide, but it is supposed to be a homicide committed by this society in which we all share a role. After his death, what would happen? Men undergo depression. They have eyes that can shed tears. Such posts and tweets get flooded with some random hashtags after which we all resume our lives without bothering to create at least a dx/dy of change. after which we all resume our lives without bothering to cr