Are you always wearing the same, boring, old outfit? Don't know how to make your style fashionable? Well, this article is for you. Let's discuss 5 ways to spice up your style!
Bucket Hats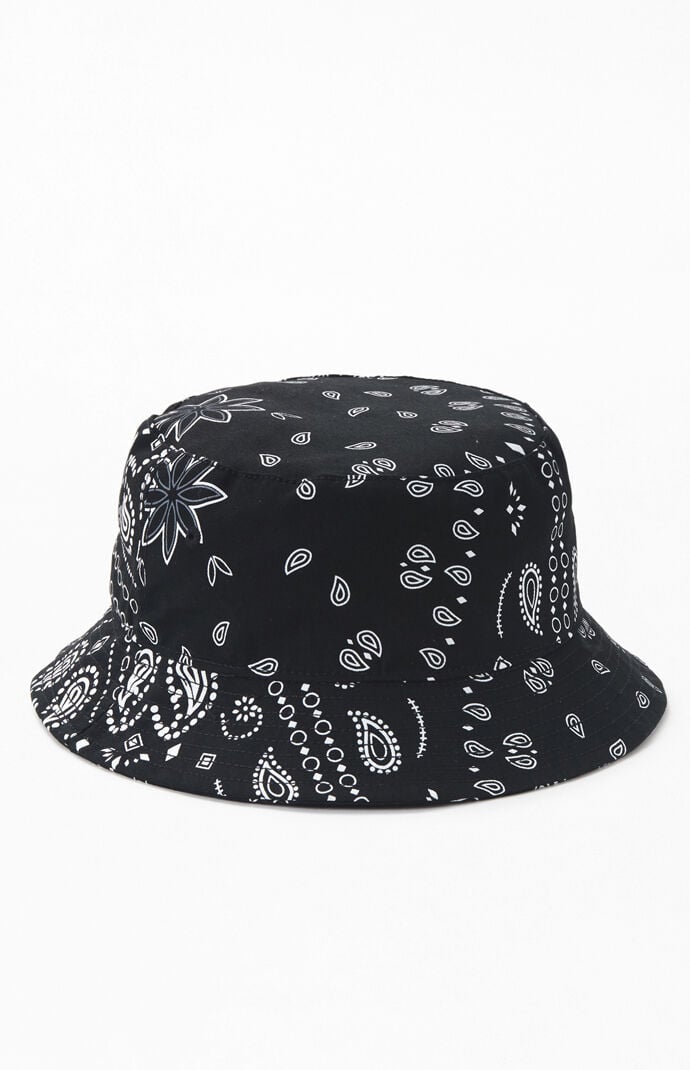 Released in the early 1900s, bucket hats became popular with rappers in the 1980s. This iconic accessory is quickly coming back. From teenagers to runways, this is a simple way to spice up a look. Maybe you have a plain, black outfit that needs a little bit of uniqueness. Throw on a leopard print bucket hat! There is such a big variety of bucket hats that you can't get enough of. Some trendy styles of bucket hats are: snake print, spray paint, lace, denim, neon, fluffy, cow print. The list goes on!
SHOP SUSTAINABLE BUCKET HATS:
Chains
Chains can be worn in many distinct ways. They can be worn around your head, neck, waist, and/or ankles. Many people wear gold or silver chains over their all-black outfit, hanging from their waist. This gives a modern goth, e-girl/e-boy look.
Completely different from a modern goth look, you can use chains to show off your elegance. Gold chains can wrap around your body to create a goddess aesthetic. For example, Lily-Rose Depp wore a skin-tight black gown with gleaming, gold chains from Chanel on the 2019 Met Gala. This created an elegant, but powerful look onto the red carpet.
An alternate technique is to wear chains on your ankle or your neck to create a basic form of fashion. Last but not least, you use chains as headwear. It creates a bohemian/goddess aesthetic that can be worn to special events or the festival!
Glasses
One of the popular glasses is the dainty glasses that Bella Hadid wears. These glasses give off such a chic vibe that a lot of people strive for in their styles. You can wear it with a long blazer, sweatpants, or a leather jacket. It may look weird at first, but you will receive tons of compliments on your effortless, but chic outfit.
SHOP SUSTAINABLE GLASSES:
Bandanas
Bandanas are a simple method to generate a certain style. This traces back to the late 17th century in the Middle East and Southern Asia. It became a fashion accessory when 2Pac and Asliyah wore it in the '90s. This trend is coming back as a fashion statement by wearing the regular cotton pattern bandana, or silk bandanas. While there are other fabrics that can become bandanas, these two have been the most popular. Using these bandanas, you can create a unique, but up-to-date fashion.
SHOP SUSTAINABLE BANDANAS:
Mini Handbags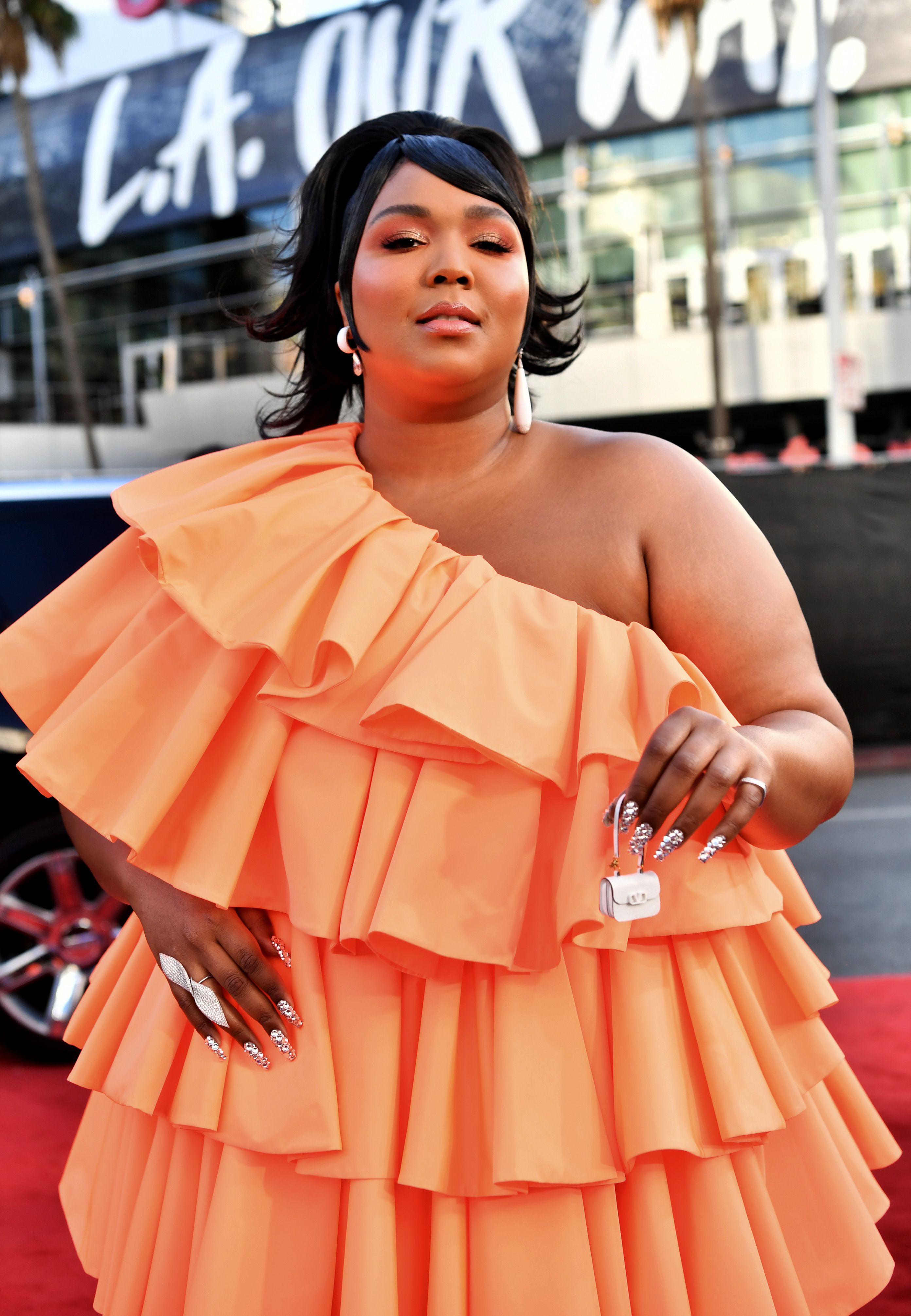 Trends as of right now are focusing on '90s fashion. We have chosen to make mini handbags a thing now! Teens pair handbags with almost anything. Low-waist jeans, skirts, shorts, dresses, and sweatpants. Literally anything looks good with these mini handbags. Mostly worn over their shoulders, they are an adorable necessity to have in everyone's closet.
SHOP SUSTAINABLE HANDBAGS:
Writer's Choice of Style
Read about the Fashion Industry Going Green at The Teen Pop Magazine
Completely different from a modern goth look, you can use chains to show off your elegance. Gold chains can wrap around your body to create a goddess aesthetic. For example, Lily-Rose Depp wore a skin-tight black gown with gleaming, gold chains from Chanel on the 2019 Met Gala. This created an elegant, but powerful look onto the red carpet. spice
Completely different from a modern goth look, you can use chains to show off your elegance. Gold chains can wrap around your body to create a goddess aesthetic. For example, Lily-Rose Depp wore a skin-tight black gown with gleaming, gold chains from Chanel on the 2019 Met Gala. This created an elegant, but powerful look onto the red carpet. spice
Completely different from a modern goth look, you can use chains to show off your elegance. Gold chains can wrap around your body to create a goddess aesthetic. For example, Lily-Rose Depp wore a skin-tight black gown with gleaming, gold chains from Chanel on the 2019 Met Gala. This created an elegant, but powerful look onto the red carpet. spice
Completely different from a modern goth look, you can use chains to show off your elegance. Gold chains can wrap around your body to create a goddess aesthetic. For example, Lily-Rose Depp wore a skin-tight black gown with gleaming, gold chains from Chanel on the 2019 Met Gala. This created an elegant, but powerful look onto the red carpet. spice
Completely different from a modern goth look, you can use chains to show off your elegance. Gold chains can wrap around your body to create a goddess aesthetic. For example, Lily-Rose Depp wore a skin-tight black gown with gleaming, gold chains from Chanel on the 2019 Met Gala. This created an elegant, but powerful look onto the red carpet. spice
Completely different from a modern goth look, you can use chains to show off your elegance. Gold chains can wrap around your body to create a goddess aesthetic. For example, Lily-Rose Depp wore a skin-tight black gown with gleaming, gold chains from Chanel on the 2019 Met Gala. This created an elegant, but powerful look onto the red carpet. spice
Completely different from a modern goth look, you can use chains to show off your elegance. Gold chains can wrap around your body to create a goddess aesthetic. For example, Lily-Rose Depp wore a skin-tight black gown with gleaming, gold chains from Chanel on the 2019 Met Gala. This created an elegant, but powerful look onto the red carpet. spice
Completely different from a modern goth look, you can use chains to show off your elegance. Gold chains can wrap around your body to create a goddess aesthetic. For example, Lily-Rose Depp wore a skin-tight black gown with gleaming, gold chains from Chanel on the 2019 Met Gala. This created an elegant, but powerful look onto the red carpet. spice
Completely different from a modern goth look, you can use chains to show off your elegance. Gold chains can wrap around your body to create a goddess aesthetic. For example, Lily-Rose Depp wore a skin-tight black gown with gleaming, gold chains from Chanel on the 2019 Met Gala. This created an elegant, but powerful look onto the red carpet. spice
Completely different from a modern goth look, you can use chains to show off your elegance. Gold chains can wrap around your body to create a goddess aesthetic. For example, Lily-Rose Depp wore a skin-tight black gown with gleaming, gold chains from Chanel on the 2019 Met Gala. This created an elegant, but powerful look onto the red carpet. spice
Completely different from a modern goth look, you can use chains to show off your elegance. Gold chains can wrap around your body to create a goddess aesthetic. For example, Lily-Rose Depp wore a skin-tight black gown with gleaming, gold chains from Chanel on the 2019 Met Gala. This created an elegant, but powerful look onto the red carpet. spice
Completely different from a modern goth look, you can use chains to show off your elegance. Gold chains can wrap around your body to create a goddess aesthetic. For example, Lily-Rose Depp wore a skin-tight black gown with gleaming, gold chains from Chanel on the 2019 Met Gala. This created an elegant, but powerful look onto the red carpet. spice
Completely different from a modern goth look, you can use chains to show off your elegance. Gold chains can wrap around your body to create a goddess aesthetic. For example, Lily-Rose Depp wore a skin-tight black gown with gleaming, gold chains from Chanel on the 2019 Met Gala. This created an elegant, but powerful look onto the red carpet. spice
Completely different from a modern goth look, you can use chains to show off your elegance. Gold chains can wrap around your body to create a goddess aesthetic. For example, Lily-Rose Depp wore a skin-tight black gown with gleaming, gold chains from Chanel on the 2019 Met Gala. This created an elegant, but powerful look onto the red carpet. spice
Completely different from a modern goth look, you can use chains to show off your elegance. Gold chains can wrap around your body to create a goddess aesthetic. For example, Lily-Rose Depp wore a skin-tight black gown with gleaming, gold chains from Chanel on the 2019 Met Gala. This created an elegant, but powerful look onto the red carpet. spice
Completely different from a modern goth look, you can use chains to show off your elegance. Gold chains can wrap around your body to create a goddess aesthetic. For example, Lily-Rose Depp wore a skin-tight black gown with gleaming, gold chains from Chanel on the 2019 Met Gala. This created an elegant, but powerful look onto the red carpet. spice
Completely different from a modern goth look, you can use chains to show off your elegance. Gold chains can wrap around your body to create a goddess aesthetic. For example, Lily-Rose Depp wore a skin-tight black gown with gleaming, gold chains from Chanel on the 2019 Met Gala. This created an elegant, but powerful look onto the red carpet. spice
Completely different from a modern goth look, you can use chains to show off your elegance. Gold chains can wrap around your body to create a goddess aesthetic. For example, Lily-Rose Depp wore a skin-tight black gown with gleaming, gold chains from Chanel on the 2019 Met Gala. This created an elegant, but powerful look onto the red carpet. spice
Completely different from a modern goth look, you can use chains to show off your elegance. Gold chains can wrap around your body to create a goddess aesthetic. For example, Lily-Rose Depp wore a skin-tight black gown with gleaming, gold chains from Chanel on the 2019 Met Gala. This created an elegant, but powerful look onto the red carpet. spice
Completely different from a modern goth look, you can use chains to show off your elegance. Gold chains can wrap around your body to create a goddess aesthetic. For example, Lily-Rose Depp wore a skin-tight black gown with gleaming, gold chains from Chanel on the 2019 Met Gala. This created an elegant, but powerful look onto the red carpet. spice
Completely different from a modern goth look, you can use chains to show off your elegance. Gold chains can wrap around your body to create a goddess aesthetic. For example, Lily-Rose Depp wore a skin-tight black gown with gleaming, gold chains from Chanel on the 2019 Met Gala. This created an elegant, but powerful look onto the red carpet. spice
Completely different from a modern goth look, you can use chains to show off your elegance. Gold chains can wrap around your body to create a goddess aesthetic. For example, Lily-Rose Depp wore a skin-tight black gown with gleaming, gold chains from Chanel on the 2019 Met Gala. This created an elegant, but powerful look onto the red carpet. spice
Completely different from a modern goth look, you can use chains to show off your elegance. Gold chains can wrap around your body to create a goddess aesthetic. For example, Lily-Rose Depp wore a skin-tight black gown with gleaming, gold chains from Chanel on the 2019 Met Gala. This created an elegant, but powerful look onto the red carpet. spice
Completely different from a modern goth look, you can use chains to show off your elegance. Gold chains can wrap around your body to create a goddess aesthetic. For example, Lily-Rose Depp wore a skin-tight black gown with gleaming, gold chains from Chanel on the 2019 Met Gala. This created an elegant, but powerful look onto the red carpet. spice
Completely different from a modern goth look, you can use chains to show off your elegance. Gold chains can wrap around your body to create a goddess aesthetic. For example, Lily-Rose Depp wore a skin-tight black gown with gleaming, gold chains from Chanel on the 2019 Met Gala. This created an elegant, but powerful look onto the red carpet. spice
Completely different from a modern goth look, you can use chains to show off your elegance. Gold chains can wrap around your body to create a goddess aesthetic. For example, Lily-Rose Depp wore a skin-tight black gown with gleaming, gold chains from Chanel on the 2019 Met Gala. This created an elegant, but powerful look onto the red carpet. spice
Completely different from a modern goth look, you can use chains to show off your elegance. Gold chains can wrap around your body to create a goddess aesthetic. For example, Lily-Rose Depp wore a skin-tight black gown with gleaming, gold chains from Chanel on the 2019 Met Gala. This created an elegant, but powerful look onto the red carpet. spice
Completely different from a modern goth look, you can use chains to show off your elegance. Gold chains can wrap around your body to create a goddess aesthetic. For example, Lily-Rose Depp wore a skin-tight black gown with gleaming, gold chains from Chanel on the 2019 Met Gala. This created an elegant, but powerful look onto the red carpet. spice
Completely different from a modern goth look, you can use chains to show off your elegance. Gold chains can wrap around your body to create a goddess aesthetic. For example, Lily-Rose Depp wore a skin-tight black gown with gleaming, gold chains from Chanel on the 2019 Met Gala. This created an elegant, but powerful look onto the red carpet. spice
Completely different from a modern goth look, you can use chains to show off your elegance. Gold chains can wrap around your body to create a goddess aesthetic. For example, Lily-Rose Depp wore a skin-tight black gown with gleaming, gold chains from Chanel on the 2019 Met Gala. This created an elegant, but powerful look onto the red carpet. spice
Completely different from a modern goth look, you can use chains to show off your elegance. Gold chains can wrap around your body to create a goddess aesthetic. For example, Lily-Rose Depp wore a skin-tight black gown with gleaming, gold chains from Chanel on the 2019 Met Gala. This created an elegant, but powerful look onto the red carpet. spice
Completely different from a modern goth look, you can use chains to show off your elegance. Gold chains can wrap around your body to create a goddess aesthetic. For example, Lily-Rose Depp wore a skin-tight black gown with gleaming, gold chains from Chanel on the 2019 Met Gala. This created an elegant, but powerful look onto the red carpet. spice
Completely different from a modern goth look, you can use chains to show off your elegance. Gold chains can wrap around your body to create a goddess aesthetic. For example, Lily-Rose Depp wore a skin-tight black gown with gleaming, gold chains from Chanel on the 2019 Met Gala. This created an elegant, but powerful look onto the red carpet. spice
Completely different from a modern goth look, you can use chains to show off your elegance. Gold chains can wrap around your body to create a goddess aesthetic. For example, Lily-Rose Depp wore a skin-tight black gown with gleaming, gold chains from Chanel on the 2019 Met Gala. This created an elegant, but powerful look onto the red carpet. spice