Have you just wanted to have a better life? But you realize you can never do. Here are 5 healthy tips to end that endless thought because you can by changing your lifestyle.
What is a Lifestyle?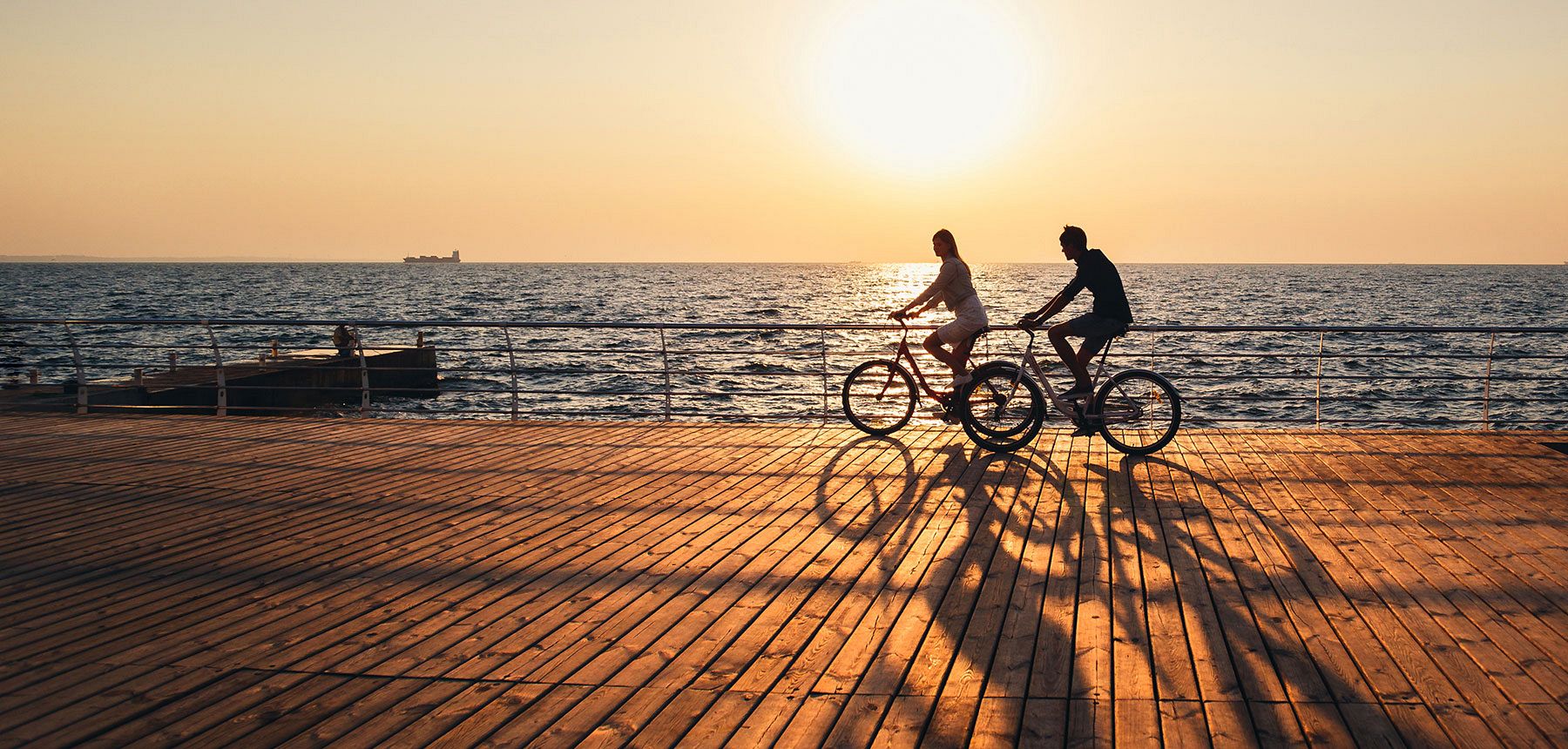 Some may ask what is a lifestyle? A lifestyle is pretty much how you live. For example, your attitude, beliefs, your day to day routine. Your lifestyle is a big component of who you are. So, if you change it for you to be happy and healthy. It will impact your life for good. You might now be like "How can I do this". Well, you came to the right place! Because today I am going to share 5 ways for a better lifestyle.
Having a Better Mindset
I know that right now during these circumstances it is a little hard to have a good mindset. But, that doesn't necessarily mean that it is impossible to achieve that. Below I have listed characteristics that may help you achieve a better mindset.
Letting Go– This means just taking all your negative thoughts and relinquishing it. This is important to do because it takes the weight off your shoulders and makes you feel unburdened.
Optimism– When some unfortunate outcoming comes along just thinking of a way to overcome that. This is important because everyone in this world will have a day when something not pleasant comes along. Just remember it always depends on how you react to it and how you control it.
Honesty– This means that you are truthful. This is important because it not only means that you aren't a liar but you don't have to take that pressure of keeping that lie. Because trust me that burden is the complete worst!
Being Kind– This means being nicer towards people. If you start being more friendly towards people it has said to be a "Butterfly Effect." It spreads and spreads thus making you happier.
This list isn't all the traits that you can possess to have a better mindset. I picked these specific ones as it conveys a strong meaning for the long run.
Drink More Water
I know everyone knows that drinking more water is important. But do we do it?
Most people don't even drink the recommended amount of 3-5 liters a day. That is very disappointing because it has many benefits for our bodies.
Makes our skin healthier – Without drinking a lot of water the skin will become dry. This can cause the skin to be prone to many diseases and also it can make the skin's texture way more unhealthy and cause the body to age more quickly.
Weight Loss – If anyone is trying to lose weight during this situation. A good way to start would be drinking tons of water. For example, drinking water before a meal would mean that you would have a smaller appetite.
More energetic – Drinking water can boost your whole body to do way better than you would have before.
It helps your organ work – Our bodies are made almost made entirely of water. So, our organs can get the right amount of water to live in. If the organs don't, they won't function properly.
I have not listed all the benefits of drinking water, because there are far more benefits to water. Water is extremely important if you want your body to be healthy and functional.
Exercise more Regularly
Exercising more regularly is a key component for staying fit. But, also adding it to your lifestyle can bring a lot of positive advantages to your everyday routine. First of all, it helps your body stay healthy. The average human consumes 3-5 pounds of food every day. If you don't exercise your body is going to store that unnecessary fat and it can bring a lot of diseases.
Exercising can prevent these diseases by burning calories and controlling the unnecessary fat stored. Another thing is that it helps you feel better. Scientists exclaimed, that when exercising the body releases chemicals such as endorphins, dopamine, adrenaline, and endocannabinoid. It makes the person exercising cheerful, less stressful, etc. It can also help you sleep better, which will clear your mind and brainpower.
Here are 7 Youtube Channels that can guide you in working out or you can also check our interviews with fitness experts Isilda da Costa and Alice Orion.
Being Organized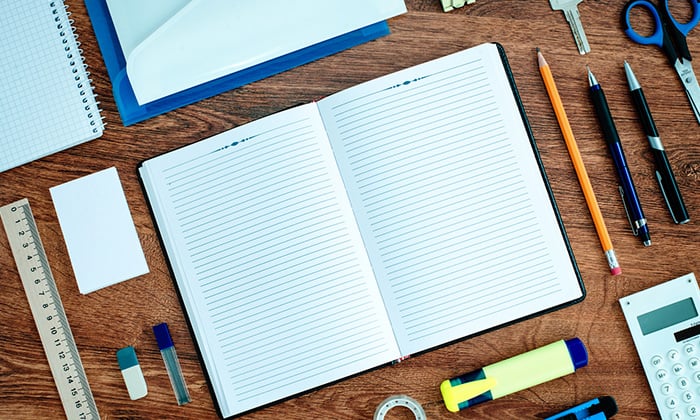 The organization is a huge key for the path to success. I know many try to be organized, but they resort to procrastination. One way you can be organized is to make a planner or you can buy one. A planner can help organize what you have to do in a day or a reminder for an upcoming event. Another way you can be organized is by cleaning your environment.
What I mean by this, is cleaning your desk and or room. It is important because you live in this environment and if it's not organized it's not motivating to get anything done. Below are some characteristics that come with being organized.
Motivation– As you get more and more organized, your whole mind is motivated to do the tasks that are needed.
Relaxed– As everything is well-ordered your mind gets calmer because everything is where it is supposed to be.
No Procrastination- Because you are not going to get sidetracked by distractions, you can make the deadline without staying up the day before.
Cutting down on Junk
Many of us are guilty of eating a little or too much of eating junk food. Like it's ok to eat it from time to time. But, it's not super healthy to eat it every day. It's important to cut it down, for a healthier lifestyle. This is important because you can reduce the calorie intake. Reducing junk food intake, you can switch to healthy alternatives. Start snacking on some fruits and veggies. They are delicious and they are good for you. Another thing is slowly decreasing the sugar intake. Sugar is really hard to control, but when you do
it can help your body stay away from diseases that can harm your life.
Exercising can prevent these diseases by burning calories and controlling the unnecessary fat stored. Another thing is that it helps you feel better. Scientists exclaimed, that when exercising the body releases chemicals such as endorphins, dopamine, adrenaline, and endocannabinoid. It makes the person
exercising cheerful, less stressful, etc. It can also help you sleep better, which will clear your mind and brainpower. Lifestyle Lifestyle
Exercising can prevent these diseases by burning calories and controlling the unnecessary fat stored. Another thing is that it helps you feel better. Scientists exclaimed, that when exercising the body releases chemicals such as endorphins, dopamine, adrenaline, and endocannabinoid. It makes the person
exercising cheerful, less stressful, etc. It can also help you sleep better, which will clear your mind and brainpower. Lifestyle Lifestyle
Exercising can prevent these diseases by burning calories and controlling the unnecessary fat stored. Another thing is that it helps you feel better. Scientists exclaimed, that when exercising the body releases chemicals such as endorphins, dopamine, adrenaline, and endocannabinoid. It makes the person
exercising cheerful, less stressful, etc. It can also help you sleep better, which will clear your mind and brainpower. Lifestyle Lifestyle
Exercising can prevent these diseases by burning calories and controlling the unnecessary fat stored. Another thing is that it helps you feel better. Scientists exclaimed, that when exercising the body releases chemicals such as endorphins, dopamine, adrenaline, and endocannabinoid. It makes the person
exercising cheerful, less stressful, etc. It can also help you sleep better, which will clear your mind and brainpower. Lifestyle Lifestyle
Exercising can prevent these diseases by burning calories and controlling the unnecessary fat stored. Another thing is that it helps you feel better. Scientists exclaimed, that when exercising the body releases chemicals such as endorphins, dopamine, adrenaline, and endocannabinoid. It makes the person
exercising cheerful, less stressful, etc. It can also help you sleep better, which will clear your mind and brainpower. Lifestyle Lifestyle
Exercising can prevent these diseases by burning calories and controlling the unnecessary fat stored. Another thing is that it helps you feel better. Scientists exclaimed, that when exercising the body releases chemicals such as endorphins, dopamine, adrenaline, and endocannabinoid. It makes the person
exercising cheerful, less stressful, etc. It can also help you sleep better, which will clear your mind and brainpower. Lifestyle Lifestyle
Exercising can prevent these diseases by burning calories and controlling the unnecessary fat stored. Another thing is that it helps you feel better. Scientists exclaimed, that when exercising the body releases chemicals such as endorphins, dopamine, adrenaline, and endocannabinoid. It makes the person
exercising cheerful, less stressful, etc. It can also help you sleep better, which will clear your mind and brainpower. Lifestyle Lifestyle
Exercising can prevent these diseases by burning calories and controlling the unnecessary fat stored. Another thing is that it helps you feel better. Scientists exclaimed, that when exercising the body releases chemicals such as endorphins, dopamine, adrenaline, and endocannabinoid. It makes the person
exercising cheerful, less stressful, etc. It can also help you sleep better, which will clear your mind and brainpower. Lifestyle Lifestyle
Exercising can prevent these diseases by burning calories and controlling the unnecessary fat stored. Another thing is that it helps you feel better. Scientists exclaimed, that when exercising the body releases chemicals such as endorphins, dopamine, adrenaline, and endocannabinoid. It makes the person
exercising cheerful, less stressful, etc. It can also help you sleep better, which will clear your mind and brainpower. Lifestyle Lifestyle
Exercising can prevent these diseases by burning calories and controlling the unnecessary fat stored. Another thing is that it helps you feel better. Scientists exclaimed, that when exercising the body releases chemicals such as endorphins, dopamine, adrenaline, and endocannabinoid. It makes the person
exercising cheerful, less stressful, etc. It can also help you sleep better, which will clear your mind and brainpower. Lifestyle Lifestyle
Exercising can prevent these diseases by burning calories and controlling the unnecessary fat stored. Another thing is that it helps you feel better. Scientists exclaimed, that when exercising the body releases chemicals such as endorphins, dopamine, adrenaline, and endocannabinoid. It makes the person
exercising cheerful, less stressful, etc. It can also help you sleep better, which will clear your mind and brainpower. Lifestyle Lifestyle
Exercising can prevent these diseases by burning calories and controlling the unnecessary fat stored. Another thing is that it helps you feel better. Scientists exclaimed, that when exercising the body releases chemicals such as endorphins, dopamine, adrenaline, and endocannabinoid. It makes the person
exercising cheerful, less stressful, etc. It can also help you sleep better, which will clear your mind and brainpower. Lifestyle Lifestyle
Exercising can prevent these diseases by burning calories and controlling the unnecessary fat stored. Another thing is that it helps you feel better. Scientists exclaimed, that when exercising the body releases chemicals such as endorphins, dopamine, adrenaline, and endocannabinoid. It makes the person
exercising cheerful, less stressful, etc. It can also help you sleep better, which will clear your mind and brainpower. Lifestyle Lifestyle
Exercising can prevent these diseases by burning calories and controlling the unnecessary fat stored. Another thing is that it helps you feel better. Scientists exclaimed, that when exercising the body releases chemicals such as endorphins, dopamine, adrenaline, and endocannabinoid. It makes the person
exercising cheerful, less stressful, etc. It can also help you sleep better, which will clear your mind and brainpower. Lifestyle Lifestyle
Exercising can prevent these diseases by burning calories and controlling the unnecessary fat stored. Another thing is that it helps you feel better. Scientists exclaimed, that when exercising the body releases chemicals such as endorphins, dopamine, adrenaline, and endocannabinoid. It makes the person
exercising cheerful, less stressful, etc. It can also help you sleep better, which will clear your mind and brainpower. Lifestyle Lifestyle
Exercising can prevent these diseases by burning calories and controlling the unnecessary fat stored. Another thing is that it helps you feel better. Scientists exclaimed, that when exercising the body releases chemicals such as endorphins, dopamine, adrenaline, and endocannabinoid. It makes the person
exercising cheerful, less stressful, etc. It can also help you sleep better, which will clear your mind and brainpower. Lifestyle Lifestyle
Exercising can prevent these diseases by burning calories and controlling the unnecessary fat stored. Another thing is that it helps you feel better. Scientists exclaimed, that when exercising the body releases chemicals such as endorphins, dopamine, adrenaline, and endocannabinoid. It makes the person
exercising cheerful, less stressful, etc. It can also help you sleep better, which will clear your mind and brainpower. Lifestyle Lifestyle
Exercising can prevent these diseases by burning calories and controlling the unnecessary fat stored. Another thing is that it helps you feel better. Scientists exclaimed, that when exercising the body releases chemicals such as endorphins, dopamine, adrenaline, and endocannabinoid. It makes the person
exercising cheerful, less stressful, etc. It can also help you sleep better, which will clear your mind and brainpower. Lifestyle Lifestyle
Exercising can prevent these diseases by burning calories and controlling the unnecessary fat stored. Another thing is that it helps you feel better. Scientists exclaimed, that when exercising the body releases chemicals such as endorphins, dopamine, adrenaline, and endocannabinoid. It makes the person
exercising cheerful, less stressful, etc. It can also help you sleep better, which will clear your mind and brainpower. Lifestyle Lifestyle
Exercising can prevent these diseases by burning calories and controlling the unnecessary fat stored. Another thing is that it helps you feel better. Scientists exclaimed, that when exercising the body releases chemicals such as endorphins, dopamine, adrenaline, and endocannabinoid. It makes the person
exercising cheerful, less stressful, etc. It can also help you sleep better, which will clear your mind and brainpower. Lifestyle Lifestyle
Exercising can prevent these diseases by burning calories and controlling the unnecessary fat stored. Another thing is that it helps you feel better. Scientists exclaimed, that when exercising the body releases chemicals such as endorphins, dopamine, adrenaline, and endocannabinoid. It makes the person
exercising cheerful, less stressful, etc. It can also help you sleep better, which will clear your mind and brainpower. Lifestyle Lifestyle
Exercising can prevent these diseases by burning calories and controlling the unnecessary fat stored. Another thing is that it helps you feel better. Scientists exclaimed, that when exercising the body releases chemicals such as endorphins, dopamine, adrenaline, and endocannabinoid. It makes the person
exercising cheerful, less stressful, etc. It can also help you sleep better, which will clear your mind and brainpower. Lifestyle Lifestyle
Exercising can prevent these diseases by burning calories and controlling the unnecessary fat stored. Another thing is that it helps you feel better. Scientists exclaimed, that when exercising the body releases chemicals such as endorphins, dopamine, adrenaline, and endocannabinoid. It makes the person
exercising cheerful, less stressful, etc. It can also help you sleep better, which will clear your mind and brainpower. Lifestyle Lifestyle
Exercising can prevent these diseases by burning calories and controlling the unnecessary fat stored. Another thing is that it helps you feel better. Scientists exclaimed, that when exercising the body releases chemicals such as endorphins, dopamine, adrenaline, and endocannabinoid. It makes the person
exercising cheerful, less stressful, etc. It can also help you sleep better, which will clear your mind and brainpower. Lifestyle Lifestyle