During the Winter, we all never know how to have a fun time. Here are 15 fun things you can do during the Winter!
1) Go Dogsledding
Take your dog and a sled through a snowy field or the general wilderness.
2) Take a class you wouldn't think of taking before.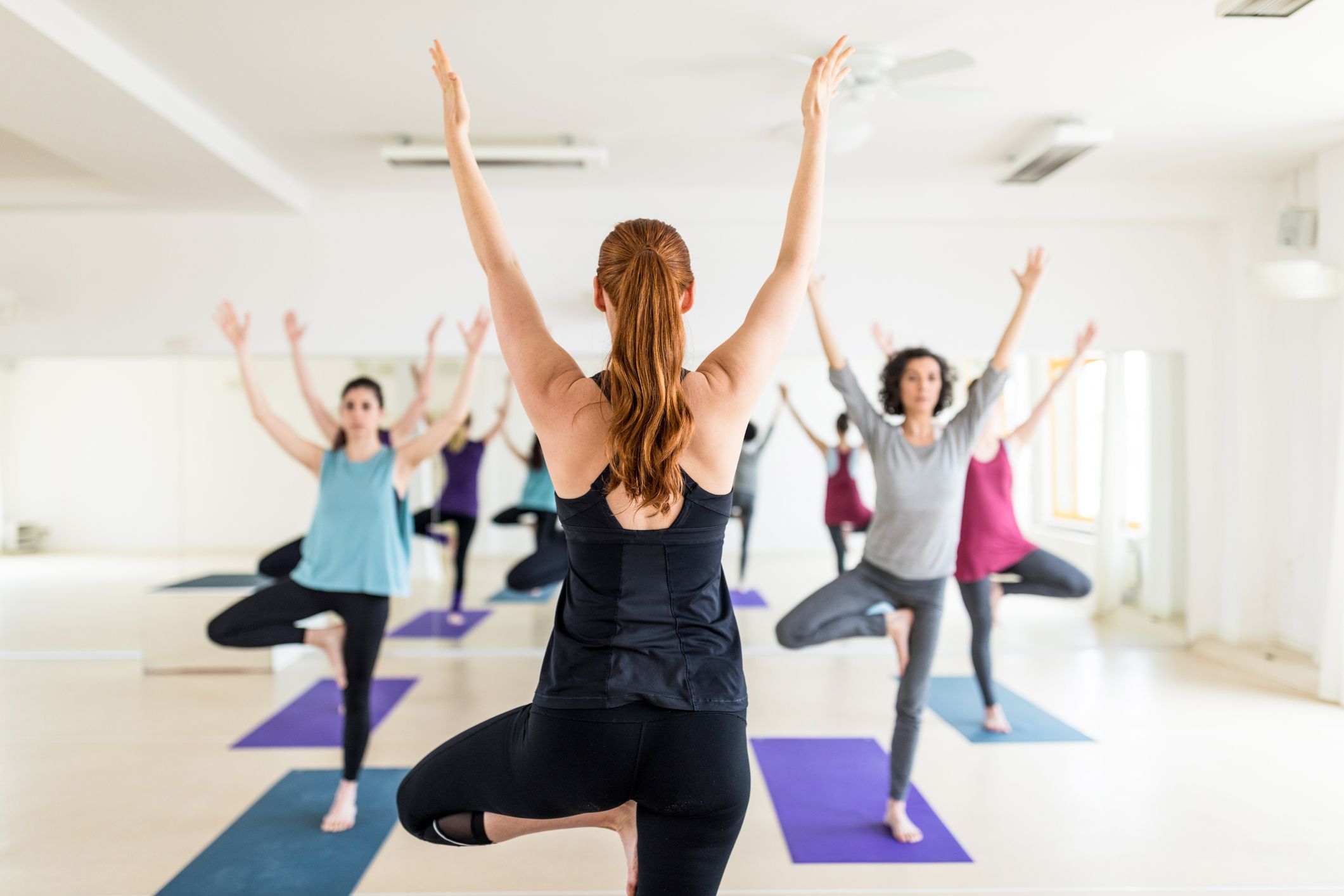 Ranging from fun classes like cooking ones to more rigorous classes like finance, there is a wide variety of courses to choose from.
3) Watch a musical!
The winter brings in many creatively splendid shows on the big stage. (The Nutcracker is a timeless classic to watch!)
4) Ice Skating
Go out into the beautiful weather and enjoy a peaceful time skating out on a lake. If you don't have any frozen ponds to skate on, there is always an ice rink nearby
5) Have a Bonfire!
A bonfire is a perfect way to spend time with loved ones and have a memorable time by doing countless activities such as: telling campfire stories, singing songs together, and eating smores! YUM!
6) Knitting
With the holidays around the corner, a loved one would be sure to love a homemade article of clothing! It's also a great skill to have all year around.
7) Visit New Places
Restaurants or shopping centers can be a phenomenal experience!
8) A Drive-in Movie Theater
The perfect place to spend the night, with a great selection of movies to view with friends and family and a tub of popcorn u
9) Snowboarding in the Cool Winter Wind
Snowboarding on hills or out in a resort could be the best activity for you during the winter!
10) Winter Cleaning
With the new year approaching, it's the best time to tidy up your home before a change in seasons.
11) Build a Snowman
Go out and make a snowman out of snow! Don't forget to decorate with hats and scarves!
12) Make A Scrapbook
Now would be the perfect time to finish up your scrapbook and start a new one for the new year. You can get some scrapbook paper to design your scrapbook at The Dutch Lady Designs.
13) Attend a Sports Event
A hockey game would fit the season's weather perfectly!
14) Hiking in the Wilderness sets the best mood!
With the cool weather and long walk, there is nothing better than getting exercise and having fun.
15) Ice Fishing
Fishing is fun but ice fishing is even better! Just go on with your equipment and if it's calm and peace you're looking for, you're sure to get it!
Most of us are quarantined or are in lockdown, so here's a list of things you can do:
-Watch some movies
-Learn a new skill
-Watch classic shows
Unintentional comedy? Check. Campy dialogue and camerawork? Check. Internet memes? Check. Twilight was the beginning of the vampire phenomenon and is also the beginning of the 21st Century YA book to movie pipeline. It's agreed that the best thing about this movie is the soundtrack, featuring Paramore and a very memorable theme song. If you want a movie to make fun of with your friends on a Saturday night, this is the movie for you. winter
Unintentional comedy? Check. Campy dialogue and camerawork? Check. Internet memes? Check. Twilight was the beginning of the vampire phenomenon and is also the beginning of the 21st Century YA book to movie pipeline. It's agreed that the best thing about this movie is the soundtrack, featuring Paramore and a very memorable theme song. If you want a movie to make fun of with your friends on a Saturday night, this is the movie for you. winter
Unintentional comedy? Check. Campy dialogue and camerawork? Check. Internet memes? Check. Twilight was the beginning of the vampire phenomenon and is also the beginning of the 21st Century YA book to movie pipeline. It's agreed that the best thing about this movie is the soundtrack, featuring Paramore and a very memorable theme song. If you want a movie to make fun of with your friends on a Saturday night, this is the movie for you. winter
Unintentional comedy? Check. Campy dialogue and camerawork? Check. Internet memes? Check. Twilight was the beginning of the vampire phenomenon and is also the beginning of the 21st Century YA book to movie pipeline. It's agreed that the best thing about this movie is the soundtrack, featuring Paramore and a very memorable theme song. If you want a movie to make fun of with your friends on a Saturday night, this is the movie for you. winter
Unintentional comedy? Check. Campy dialogue and camerawork? Check. Internet memes? Check. Twilight was the beginning of the vampire phenomenon and is also the beginning of the 21st Century YA book to movie pipeline. It's agreed that the best thing about this movie is the soundtrack, featuring Paramore and a very memorable theme song. If you want a movie to make fun of with your friends on a Saturday night, this is the movie for you. winter
Unintentional comedy? Check. Campy dialogue and camerawork? Check. Internet memes? Check. Twilight was the beginning of the vampire phenomenon and is also the beginning of the 21st Century YA book to movie pipeline. It's agreed that the best thing about this movie is the soundtrack, featuring Paramore and a very memorable theme song. If you want a movie to make fun of with your friends on a Saturday night, this is the movie for you. winter
Unintentional comedy? Check. Campy dialogue and camerawork? Check. Internet memes? Check. Twilight was the beginning of the vampire phenomenon and is also the beginning of the 21st Century YA book to movie pipeline. It's agreed that the best thing about this movie is the soundtrack, featuring Paramore and a very memorable theme song. If you want a movie to make fun of with your friends on a Saturday night, this is the movie for you. winter
Unintentional comedy? Check. Campy dialogue and camerawork? Check. Internet memes? Check. Twilight was the beginning of the vampire phenomenon and is also the beginning of the 21st Century YA book to movie pipeline. It's agreed that the best thing about this movie is the soundtrack, featuring Paramore and a very memorable theme song. If you want a movie to make fun of with your friends on a Saturday night, this is the movie for you. winter
Unintentional comedy? Check. Campy dialogue and camerawork? Check. Internet memes? Check. Twilight was the beginning of the vampire phenomenon and is also the beginning of the 21st Century YA book to movie pipeline. It's agreed that the best thing about this movie is the soundtrack, featuring Paramore and a very memorable theme song. If you want a movie to make fun of with your friends on a Saturday night, this is the movie for you. winter
Unintentional comedy? Check. Campy dialogue and camerawork? Check. Internet memes? Check. Twilight was the beginning of the vampire phenomenon and is also the beginning of the 21st Century YA book to movie pipeline. It's agreed that the best thing about this movie is the soundtrack, featuring Paramore and a very memorable theme song. If you want a movie to make fun of with your friends on a Saturday night, this is the movie for you. winter
Unintentional comedy? Check. Campy dialogue and camerawork? Check. Internet memes? Check. Twilight was the beginning of the vampire phenomenon and is also the beginning of the 21st Century YA book to movie pipeline. It's agreed that the best thing about this movie is the soundtrack, featuring Paramore and a very memorable theme song. If you want a movie to make fun of with your friends on a Saturday night, this is the movie for you. winter
Unintentional comedy? Check. Campy dialogue and camerawork? Check. Internet memes? Check. Twilight was the beginning of the vampire phenomenon and is also the beginning of the 21st Century YA book to movie pipeline. It's agreed that the best thing about this movie is the soundtrack, featuring Paramore and a very memorable theme song. If you want a movie to make fun of with your friends on a Saturday night, this is the movie for you. winter
Unintentional comedy? Check. Campy dialogue and camerawork? Check. Internet memes? Check. Twilight was the beginning of the vampire phenomenon and is also the beginning of the 21st Century YA book to movie pipeline. It's agreed that the best thing about this movie is the soundtrack, featuring Paramore and a very memorable theme song. If you want a movie to make fun of with your friends on a Saturday night, this is the movie for you. winter
Unintentional comedy? Check. Campy dialogue and camerawork? Check. Internet memes? Check. Twilight was the beginning of the vampire phenomenon and is also the beginning of the 21st Century YA book to movie pipeline. It's agreed that the best thing about this movie is the soundtrack, featuring Paramore and a very memorable theme song. If you want a movie to make fun of with your friends on a Saturday night, this is the movie for you. winter
Unintentional comedy? Check. Campy dialogue and camerawork? Check. Internet memes? Check. Twilight was the beginning of the vampire phenomenon and is also the beginning of the 21st Century YA book to movie pipeline. It's agreed that the best thing about this movie is the soundtrack, featuring Paramore and a very memorable theme song. If you want a movie to make fun of with your friends on a Saturday night, this is the movie for you. winter
Unintentional comedy? Check. Campy dialogue and camerawork? Check. Internet memes? Check. Twilight was the beginning of the vampire phenomenon and is also the beginning of the 21st Century YA book to movie pipeline. It's agreed that the best thing about this movie is the soundtrack, featuring Paramore and a very memorable theme song. If you want a movie to make fun of with your friends on a Saturday night, this is the movie for you. winter
Unintentional comedy? Check. Campy dialogue and camerawork? Check. Internet memes? Check. Twilight was the beginning of the vampire phenomenon and is also the beginning of the 21st Century YA book to movie pipeline. It's agreed that the best thing about this movie is the soundtrack, featuring Paramore and a very memorable theme song. If you want a movie to make fun of with your friends on a Saturday night, this is the movie for you. winter
Unintentional comedy? Check. Campy dialogue and camerawork? Check. Internet memes? Check. Twilight was the beginning of the vampire phenomenon and is also the beginning of the 21st Century YA book to movie pipeline. It's agreed that the best thing about this movie is the soundtrack, featuring Paramore and a very memorable theme song. If you want a movie to make fun of with your friends on a Saturday night, this is the movie for you. winter
Unintentional comedy? Check. Campy dialogue and camerawork? Check. Internet memes? Check. Twilight was the beginning of the vampire phenomenon and is also the beginning of the 21st Century YA book to movie pipeline. It's agreed that the best thing about this movie is the soundtrack, featuring Paramore and a very memorable theme song. If you want a movie to make fun of with your friends on a Saturday night, this is the movie for you. winter
Unintentional comedy? Check. Campy dialogue and camerawork? Check. Internet memes? Check. Twilight was the beginning of the vampire phenomenon and is also the beginning of the 21st Century YA book to movie pipeline. It's agreed that the best thing about this movie is the soundtrack, featuring Paramore and a very memorable theme song. If you want a movie to make fun of with your friends on a Saturday night, this is the movie for you. winter
Unintentional comedy? Check. Campy dialogue and camerawork? Check. Internet memes? Check. Twilight was the beginning of the vampire phenomenon and is also the beginning of the 21st Century YA book to movie pipeline. It's agreed that the best thing about this movie is the soundtrack, featuring Paramore and a very memorable theme song. If you want a movie to make fun of with your friends on a Saturday night, this is the movie for you. winter
Unintentional comedy? Check. Campy dialogue and camerawork? Check. Internet memes? Check. Twilight was the beginning of the vampire phenomenon and is also the beginning of the 21st Century YA book to movie pipeline. It's agreed that the best thing about this movie is the soundtrack, featuring Paramore and a very memorable theme song. If you want a movie to make fun of with your friends on a Saturday night, this is the movie for you. winter
Unintentional comedy? Check. Campy dialogue and camerawork? Check. Internet memes? Check. Twilight was the beginning of the vampire phenomenon and is also the beginning of the 21st Century YA book to movie pipeline. It's agreed that the best thing about this movie is the soundtrack, featuring Paramore and a very memorable theme song. If you want a movie to make fun of with your friends on a Saturday night, this is the movie for you. winter
Unintentional comedy? Check. Campy dialogue and camerawork? Check. Internet memes? Check. Twilight was the beginning of the vampire phenomenon and is also the beginning of the 21st Century YA book to movie pipeline. It's agreed that the best thing about this movie is the soundtrack, featuring Paramore and a very memorable theme song. If you want a movie to make fun of with your friends on a Saturday night, this is the movie for you. winter
Unintentional comedy? Check. Campy dialogue and camerawork? Check. Internet memes? Check. Twilight was the beginning of the vampire phenomenon and is also the beginning of the 21st Century YA book to movie pipeline. It's agreed that the best thing about this movie is the soundtrack, featuring Paramore and a very memorable theme song. If you want a movie to make fun of with your friends on a Saturday night, this is the movie for you. winter
Unintentional comedy? Check. Campy dialogue and camerawork? Check. Internet memes? Check. Twilight was the beginning of the vampire phenomenon and is also the beginning of the 21st Century YA book to movie pipeline. It's agreed that the best thing about this movie is the soundtrack, featuring Paramore and a very memorable theme song. If you want a movie to make fun of with your friends on a Saturday night, this is the movie for you. winter
Unintentional comedy? Check. Campy dialogue and camerawork? Check. Internet memes? Check. Twilight was the beginning of the vampire phenomenon and is also the beginning of the 21st Century YA book to movie pipeline. It's agreed that the best thing about this movie is the soundtrack, featuring Paramore and a very memorable theme song. If you want a movie to make fun of with your friends on a Saturday night, this is the movie for you. winter
Unintentional comedy? Check. Campy dialogue and camerawork? Check. Internet memes? Check. Twilight was the beginning of the vampire phenomenon and is also the beginning of the 21st Century YA book to movie pipeline. It's agreed that the best thing about this movie is the soundtrack, featuring Paramore and a very memorable theme song. If you want a movie to make fun of with your friends on a Saturday night, this is the movie for you. winter
Unintentional comedy? Check. Campy dialogue and camerawork? Check. Internet memes? Check. Twilight was the beginning of the vampire phenomenon and is also the beginning of the 21st Century YA book to movie pipeline. It's agreed that the best thing about this movie is the soundtrack, featuring Paramore and a very memorable theme song. If you want a movie to make fun of with your friends on a Saturday night, this is the movie for you. winter