Can we wish for the world to just stop spinning for a while—that we remain sixteen or nineteen forever? Can we wish to just continue learning and dreaming of creating stories out of piano keys, or dreaming about discovering a star?
It seems only yesterday we wanted to grow up quickly. We envy the freedom we saw from young-adults when we passed by them on our way home from school. We wanted all of that because the weight of our school bag was just too much.
Well, life has changed in a way we didn't expect and it'll keep changing. During our teenage years, we have fallen apart with sunsets to déjà vus we have long forgotten. We have already found ourselves neck-deep in a whirl of heartbreaks and headlights—all moonstruck and confused. But we have learned a lot. So, here are the ten things I learned from the past nineteen years of my life, all compiled right here, in Wilderness in Thoughts.
1. Master your Gut Feeling
Learn to tell the difference between fluttering butterflies and a wrenching sensation in your guts. This will save you from a lot of heartaches. If your mind and heart aren't in agreement, consult your gut.
2. Be Mind-Blowing
The best gift we can give to ourselves is aliveness. The world may be full of evils, but it's also full of wonder. We can't change the world, but we can bring aliveness to it by being unapologetically alive. Don't bore others with your boredom. It's cruel. Live your life as if it is a great adventure! Dance, party, read, listen to music, watch great films, take long walks, and meditate. In order to live an interesting life, you must be interested in life and mind-blowing.
3. Enjoy Solitude
Having a large circle of friends is great, but sometimes it can be stressful. Once in a while, feel the cold breeze of the wind as it strokes past your skin. Or let the heat of the sun embrace you alone in your own presence. Once in a while, disconnect yourself from the percolating world of the internet. Only seek company or be in a relationship if it will make living in this huge universe better.
4. Appreciate your Body
A lot of us constantly criticize the way we look—size, shape, and appearance. Our body is a product of billions of years of evolution. It has been through things to the moon and back. More things than what your ego is going through right now. So yeah, you're a survivor of the harshness of this universe. Take care of it. Love it.
5. Don't Compare Yourself to Others
We are all unique in our own way. The Adenine, Guanine, Cytosine, and Thymine in the helix-like structure inside our body are programmed to do things that are incomparable. It's a waste of time to compare two different things. Period.
6. Accept People's Frailties
One's humanity isn't defined by perfection. Perfection is boring. Mistakes actually bring spice to our dull life. So when people show their flaws, pay attention to how they own them and rise up from them.
7. Keep Yourself Hydrated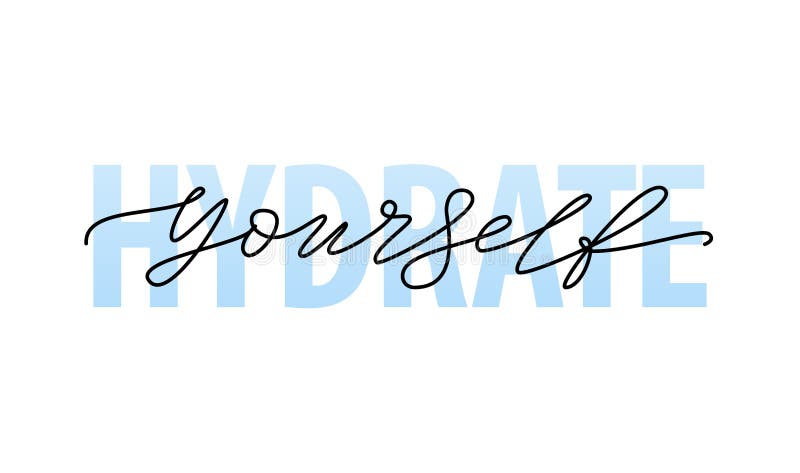 Drink at least 3 liters of water every day—and you'll age exquisitely.
8. Always be Grateful
There goes the old saying, "No man is an island". What we have today may be owed to someone who offered us a helping hand. Learn to accept that we all need somebody to lean on—just like how the plants need the sun to undergo photosynthesis, or how the flowers need the bees and butterflies to pollinate them. And when that someone lends a hand, always show your sense of gratitude. Be grateful for all the things that happened in your life, whether it is good or bad.
9. Seek Experience and Not Material Things
It would not be a loss if you don't have the luxuries in life which are offered by material things. Yes, we do feel happiness from it, but only for a while. The excitement you feel from that new car, iPhone, or furniture set will soon fade like fogs in the morning air. Experiences, on the other hand, such as traveling, attending concerts or art exhibits, or trying a new hobby, will be engraved in us. It will be stuck to us like permanent glue. Experience expands your consciousness. Invest in them—solo-trips to new places, getting a scholarship, earning money after graduation, and living happily.
10. Allow Yourself to Cry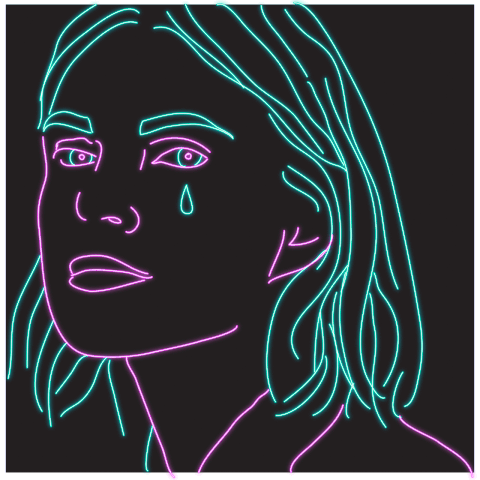 When the room is cold and the silence is loud, it is okay to pour those warm liquid from the eyes. You will then realize that each breath will no longer ache in the presence of morning light. When December starts to breathe the last of its sadness, learn to let it all out too. Tears clean your eyes and make your heart breathe. Life will always find a way to break you, but don't let it harden you.
Now, we realized that in every passing year, life is messy and it'll only get messier. The school bag which we thought was heavy is now replaced by the baggage of insecurities, past relationships, and responsibilities. But just keep going on, even when you don't want to, because being in this stage is all about learning, making mistakes, and having regrets. You'll be okay.
Well, life has changed in a way we didn't expect and it'll keep changing. During our teenage years, we have fallen apart with sunsets to déjà vus we have long forgotten. We have already found ourselves neck-deep in a whirl of heartbreaks and headlights—all moonstruck and confused. But we have learned a lot. So, here are the ten things I learned from the past nineteen years of my life, all compiled right here, in
Well, life has changed in a way we didn't expect and it'll keep changing. During our teenage years, we have fallen apart with sunsets to déjà vus we have long forgotten. We have already found ourselves neck-deep in a whirl of heartbreaks and headlights—all moonstruck and confused. But we have learned a lot. So, here are the ten things I learned from the past nineteen years of my life, all compiled right here, in
Well, life has changed in a way we didn't expect and it'll keep changing. During our teenage years, we have fallen apart with sunsets to déjà vus we have long forgotten. We have already found ourselves neck-deep in a whirl of heartbreaks and headlights—all moonstruck and confused. But we have learned a lot. So, here are the ten things I learned from the past nineteen years of my life, all compiled right here, in
Well, life has changed in a way we didn't expect and it'll keep changing. During our teenage years, we have fallen apart with sunsets to déjà vus we have long forgotten. We have already found ourselves neck-deep in a whirl of heartbreaks and headlights—all moonstruck and confused. But we have lened a lot. So, here are the ten things I learned from the past nineteen years of my life, all compiled right here, in
Well, life has changed in a way we didn't expect and it'll keep changing. During our teenage years, we have fallen apart with sunsets to déjà vus we have long forgotten. We have already found ourselves neck-deep in a whirl of heartbreaks and headlights—all moonstruck and confused. But we have lened a lot. So, here are the ten things I learned from the past nineteen years of my life, all compiled right here, in
Well, life has changed in a way we didn't expect and it'll keep changing. During our teenage years, we have fallen apart with sunsets to déjà vus we have long forgotten. We have already found ourselves neck-deep in a whirl of heartbreaks and headlights—all moonstruck and confused. But we have lened a lot. So, here are the ten things I learned from the past nineteen years of my life, all compiled right here, in
Well, life has changed in a way we didn't expect and it'll keep changing. During our teenage years, we have fallen apart with sunsets to déjà vus we have long forgotten. We have already found ourselves neck-deep in a whirl of heartbreaks and headlights—all moonstruck and confused. But we have lened a lot. So, here are the ten things I learned from the past nineteen years of my life, all compiled right here, in
Well, life has changed in a way we didn't expect and it'll keep changing. During our teenage years, we have fallen apart with sunsets to déjà vus we have long forgotten. We have already found ourselves neck-deep in a whirl of heartbreaks and headlights—all moonstruck and confused. But we have lened a lot. So, here are the ten things I learned from the past nineteen years of my life, all compiled right here, in
Well, life has changed in a way we didn't expect and it'll keep changing. During our teenage years, we have fallen apart with sunsets to déjà vus we have long forgotten. We have already found ourselves neck-deep in a whirl of heartbreaks and headlights—all moonstruck and confused. But we have lened a lot. So, here are the ten things I learned from the past nineteen years of my life, all compiled right here, in
Well, life has changed in a way we didn't expect and it'll keep changing. During our teenage years, we have fallen apart with sunsets to déjà vus we have long forgotten. We have already found ourselves neck-deep in a whirl of heartbreaks and headlights—all moonstruck and confused. But we have lened a lot. So, here are the ten things I learned from the past nineteen years of my life, all compiled right here, in
Well, life has changed in a way we didn't expect and it'll keep changing. During our teenage years, we have fallen apart with sunsets to déjà vus we have long forgotten. We have already found ourselves neck-deep in a whirl of heartbreaks and headlights—all moonstruck and confused. But we have lened a lot. So, here are the ten things I learned from the past nineteen years of my life, all compiled right here, in
Well, life has changed in a way we didn't expect and it'll keep changing. During our teenage years, we have fallen apart with sunsets to déjà vus we have long forgotten. We have already found ourselves neck-deep in a whirl of heartbreaks and headlights—all moonstruck and confused. But we have lened a lot. So, here are the ten things I learned from the past nineteen years of my life, all compiled right here, in
Well, life has changed in a way we didn't expect and it'll keep changing. During our teenage years, we have fallen apart with sunsets to déjà vus we have long forgotten. We have already found ourselves neck-deep in a whirl of heartbreaks and headlights—all moonstruck and confused. But we have lened a lot. So, here are the ten things I learned from the past nineteen years of my life, all compiled right here, in
Well, life has changed in a way we didn't expect and it'll keep changing. During our teenage years, we have fallen apart with sunsets to déjà vus we have long forgotten. We have already found ourselves neck-deep in a whirl of heartbreaks and headlights—all moonstruck and confused. But we have lened a lot. So, here are the ten things I learned from the past nineteen years of my life, all compiled right here, in
Well, life has changed in a way we didn't expect and it'll keep changing. During our teenage years, we have fallen apart with sunsets to déjà vus we have long forgotten. We have already found ourselves neck-deep in a whirl of heartbreaks and headlights—all moonstruck and confused. But we have lened a lot. So, here are the ten things I learned from the past nineteen years of my life, all compiled right here, in
Well, life has changed in a way we didn't expect and it'll keep changing. During our teenage years, we have fallen apart with sunsets to déjà vus we have long forgotten. We have already found ourselves neck-deep in a whirl of heartbreaks and headlights—all moonstruck and confused. But we have lened a lot. So, here are the ten things I learned from the past nineteen years of my life, all compiled right here, in
Well, life has changed in a way we didn't expect and it'll keep changing. During our teenage years, we have fallen apart with sunsets to déjà vus we have long forgotten. We have already found ourselves neck-deep in a whirl of heartbreaks and headlights—all moonstruck and confused. But we have lened a lot. So, here are the ten things I learned from the past nineteen years of my life, all compiled right here, in
Well, life has changed in a way we didn't expect and it'll keep changing. During our teenage years, we have fallen apart with sunsets to déjà vus we have long forgotten. We have already found ourselves neck-deep in a whirl of heartbreaks and headlights—all moonstruck and confused. But we have lened a lot. So, here are the ten things I learned from the past nineteen years of my life, all compiled right here, in
Well, life has changed in a way we didn't expect and it'll keep changing. During our teenage years, we have fallen apart with sunsets to déjà vus we have long forgotten. We have already found ourselves neck-deep in a whirl of heartbreaks and headlights—all moonstruck and confused. But we have lened a lot. So, here are the ten things I learned from the past nineteen years of my life, all compiled right here, in
Well, life has changed in a way we didn't expect and it'll keep changing. During our teenage years, we have fallen apart with sunsets to déjà vus we have long forgotten. We have already found ourselves neck-deep in a whirl of heartbreaks and headlights—all moonstruck and confused. But we have lened a lot. So, here are the ten things I learned from the past nineteen years of my life, all compiled right here, in
Well, life has changed in a way we didn't expect and it'll keep changing. During our teenage years, we have fallen apart with sunsets to déjà vus we have long forgotten. We have already found ourselves neck-deep in a whirl of heartbreaks and headlights—all moonstruck and confused. But we have lened a lot. So, here are the ten things I learned from the past nineteen years of my life, all compiled right here, in
Well, life has changed in a way we didn't expect and it'll keep changing. During our teenage years, we have fallen apart with sunsets to déjà vus we have long forgotten. We have already found ourselves neck-deep in a whirl of heartbreaks and headlights—all moonstruck and confused. But we have lened a lot. So, here are the ten things I learned from the past nineteen years of my life, all compiled right here, in